The Sales report can be found under the Reports menu.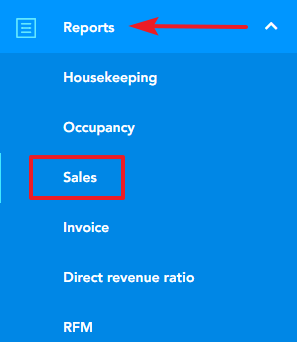 There are two sales reports - Summary and Itemised - each one on its own tab.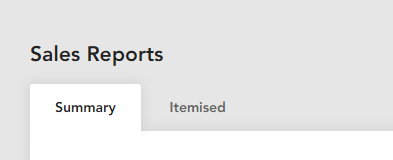 The reports will default to the last month's worth of data, however you can set your own specified date range, using the Calendar icons to select and search.  Both reports can be filtered to show data based on Created or Arrival, by clicking the toggle button to switch between the two.

The reports can be exported separately to a .CSV (such as Excel) file by clicking the yellow button in the top right hand corner.

1. Summary
The Summary report gives an overview of data for the specified date range, listing first the revenue per rate plan and room type - both inclusive and exclusive of VAT.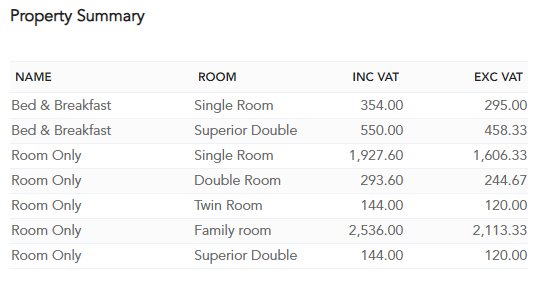 Revenue for all booked extras for the date range are displayed next.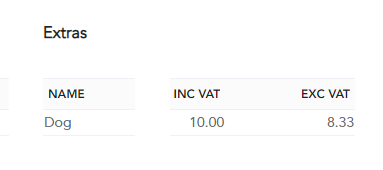 Where a portion of a rate plan or extras have been attributed to a specific Cost Centre, the fees for the period will be broken down per cost centre.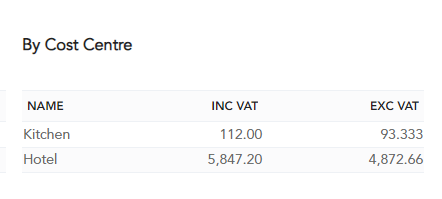 The fourth section displays revenue by Source - manually entered Staff bookings, bookings taken via the property Website and finally bookings made through a third party OTA.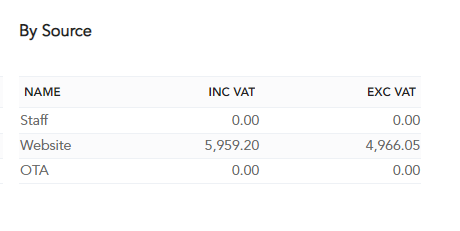 Finally you'll find a breakdown of revenue per Rate Schedule - Public (staff bookings and website), Corporate (any companies or partners) and OTA (third party sales channels such as booking.com and Expedia).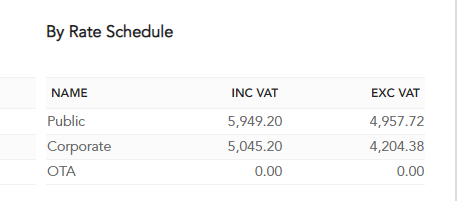 Sales by Price plan and Cost Centre can be viewed in graph form at the bottom of the Summary report, each one with a key which indicates the colour coding for the chart and includes the sales figure per room type/rate plan.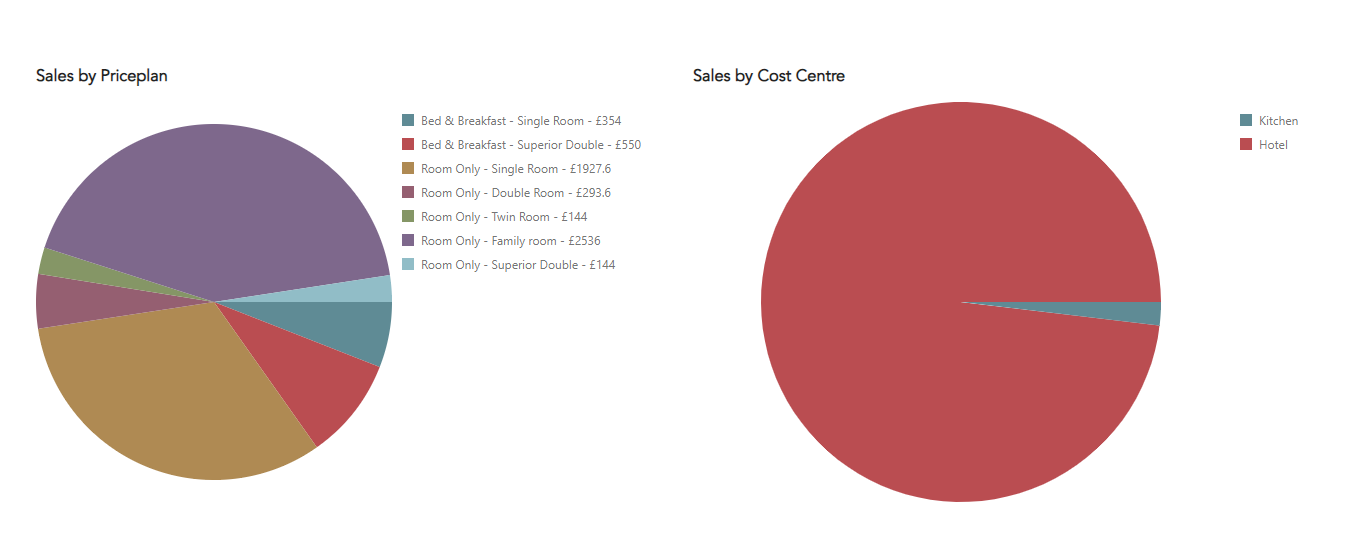 At the very bottom of the report, you'll find details on the number of cancelled bookings for the period, along with the value of the bookings and the total value of any cancellation penalties charged.

2. Itemised
The itemised report literally lists all bookings for the specified date range, with the Rate Plan/Room Type and booking value inclusive and exclusive of VAT.  Where a cancellation penalty has been charged against a cancelled booking, these will also show on the report.  Booking records can be opened from within the report, by clicking the blue Link icon. 
The report order can be changed by clicking on the various headers, to display in order of the oldest/newest booking, Rate plan or Room Type in alphabetical order (reversed alphabetical order) and prices lowest to highest / highest to lowest value.
Where there are a large number of bookings, there will be multiple pages on the report.