The Payment report, can be found under the Finance menu and lists all payment transactions for a specified date range.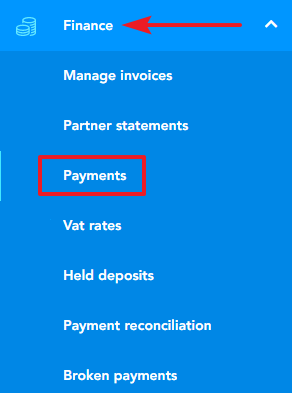 The report will automatically display data for that day, although it's possible to search any date by clicking the Filter button and setting a date range by clicking the Calendar icons on the Date from and Date to fields.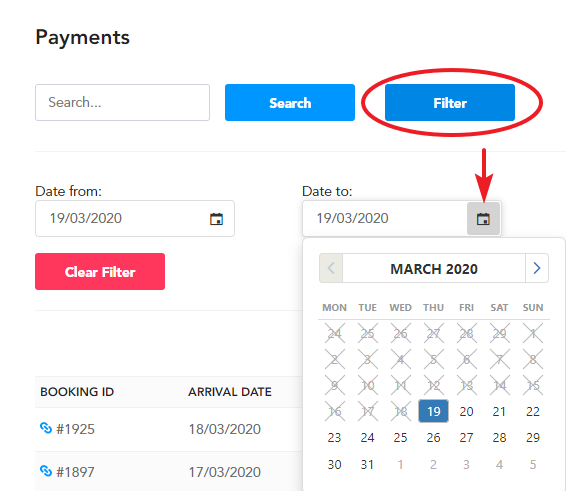 The Search field can be used to search for a specific booking reference number and will list all payment transactions relating to the booking.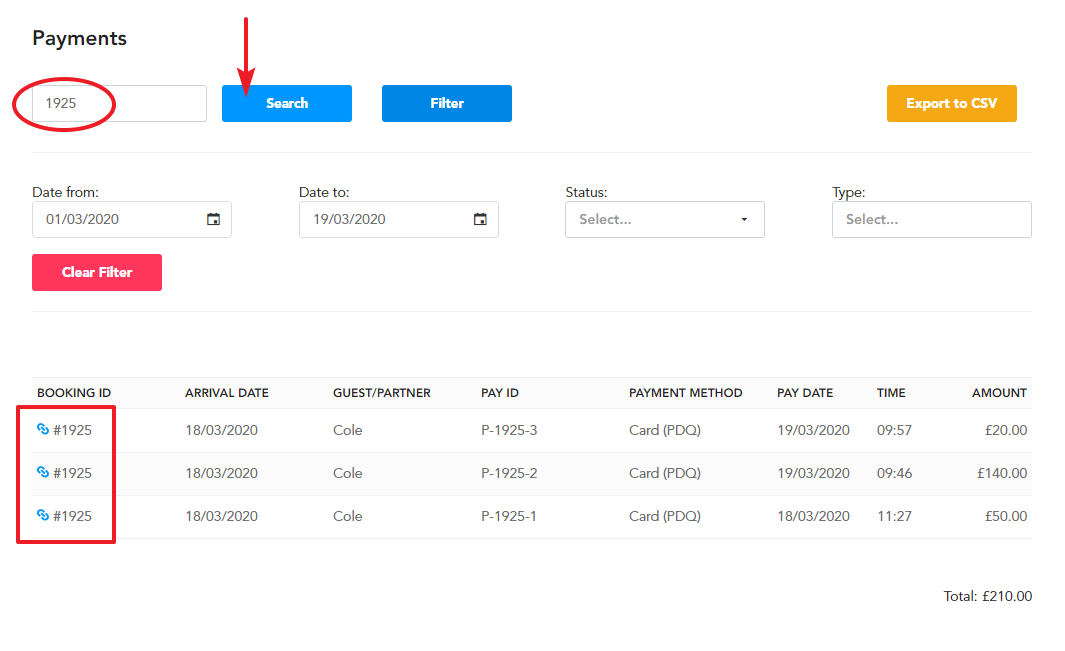 The report can be filtered further, based on the payment Status (Sent, Success, Failed) and also by Payment type(s) by selecting from the list of payment options in the drop-down list. The report can be exported to a .csv file such as Excel, by clicking the yellow Export to CSV button in the top right-hand corner.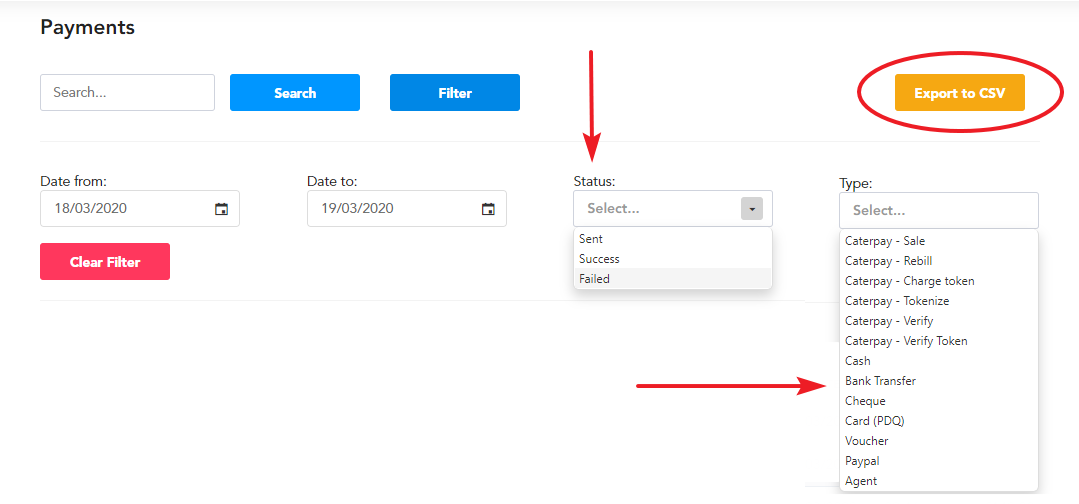 The list of payments can be re-ordered by clicking on the various different headers to display the list based on, Booking ID (most recent/historical), Payment ID (most recent/historical), Payment Date (most recent/historical) and finally Amount (Smallest/Greatest).