The Invoice report can be found under the Reports menu.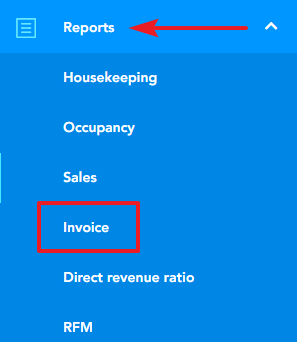 The report will default to the last month's worth of data, however you can set you own specified date range, using the Calendar icons to select and search.  The report can also be filtered to display invoices with a specific Status - Open, Closed, Reversed, Credit Note.  You can also search for an individual booking or invoice by adding the relevant reference numbers.

The report will display all invoices based on your search criteria.  Individual booking records and invoices can be opened by clicking the blue Link icon next to the reference number.  The order of the report can be changed by clicking the various headers, to display in order of oldest/newest booking, invoice, Internal reference and invoice creation date/time.  It can also be reordered according to status and amount (lowest to highest or highest to lowest).

The report can be printed using your web browser's print functionality eg right-click and select Print or press the 'Ctrl' + 'P' keys together.