When you sell "Bed & Breakfast", you might want to report out the "income" generated by the Breakfast portion of that Rate plan separately from the room itself.
Through the use of Cost Centres, Caterbook allows you to configure multiple such reportable entities like Kitchen or Restaurant within some or all of your Rate plans. For example, a Groupon package deal might incorporate meals, a gym day pass and use of the swimming pool. Any balance remaining would be reported out to the default "Hotel" cost centre.
So if our B&B Rate assigns £5 per person to the Kitchen:
Saturday for 2 people at £100 assigns £10 to the kitchen leaving £90 for the hotel.
Sunday for single occupancy at £70 assigns £5 to the kitchen, and £65 to the hotel.
Adding (or editing) a Cost Centre.
Is done from Settings / Property / Cost Centres.

Assigning a Cost Centre to a Rate plan.
From Pricing / Rate plans, click through to the Rate you want to configure. At the bottom, click Cost Centre fees.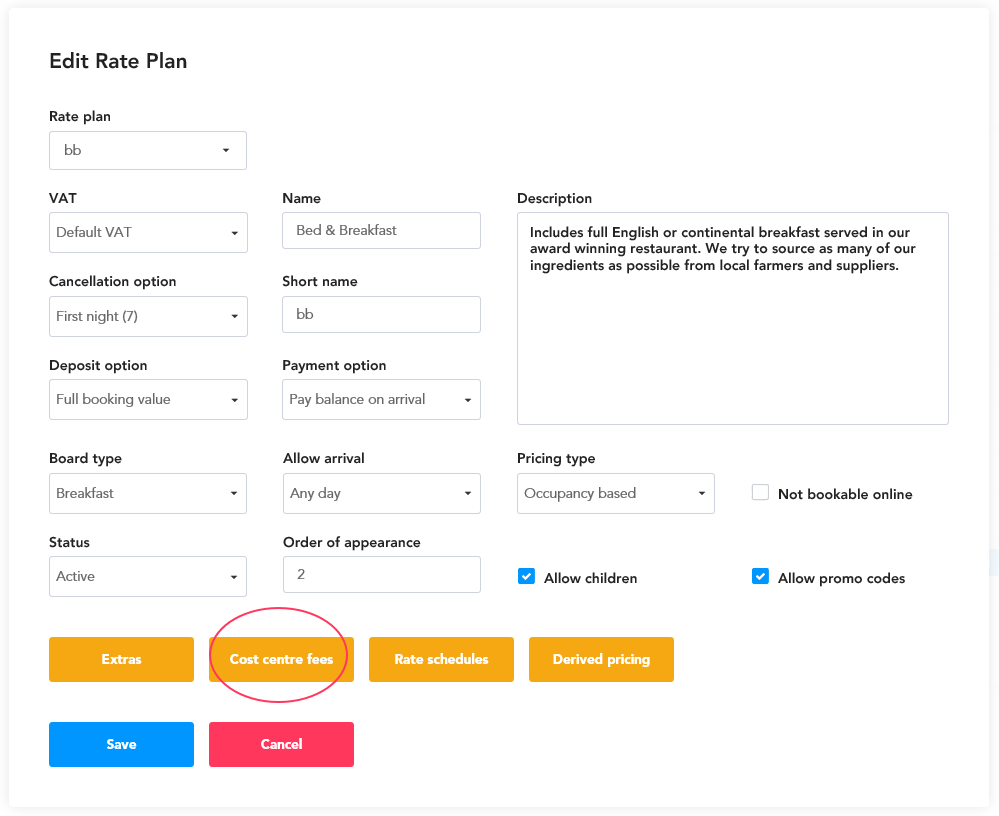 You can Add new and then select from the available Cost Centres, and apply the relevant Fee and Unit of Measure.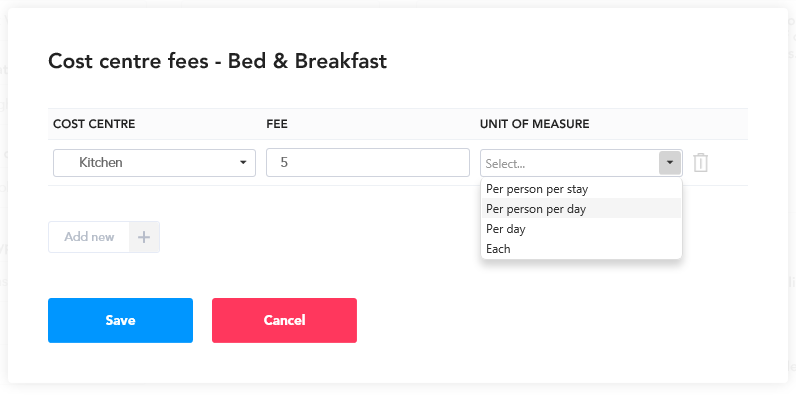 Where is Cost Centre data reported?
On the Sales Report, scroll down and view sales By Cost Centre.