The Housekeeping report allows you to view the required servicing for the day and can be accessed from the Dashboard or the Reports sub-menu.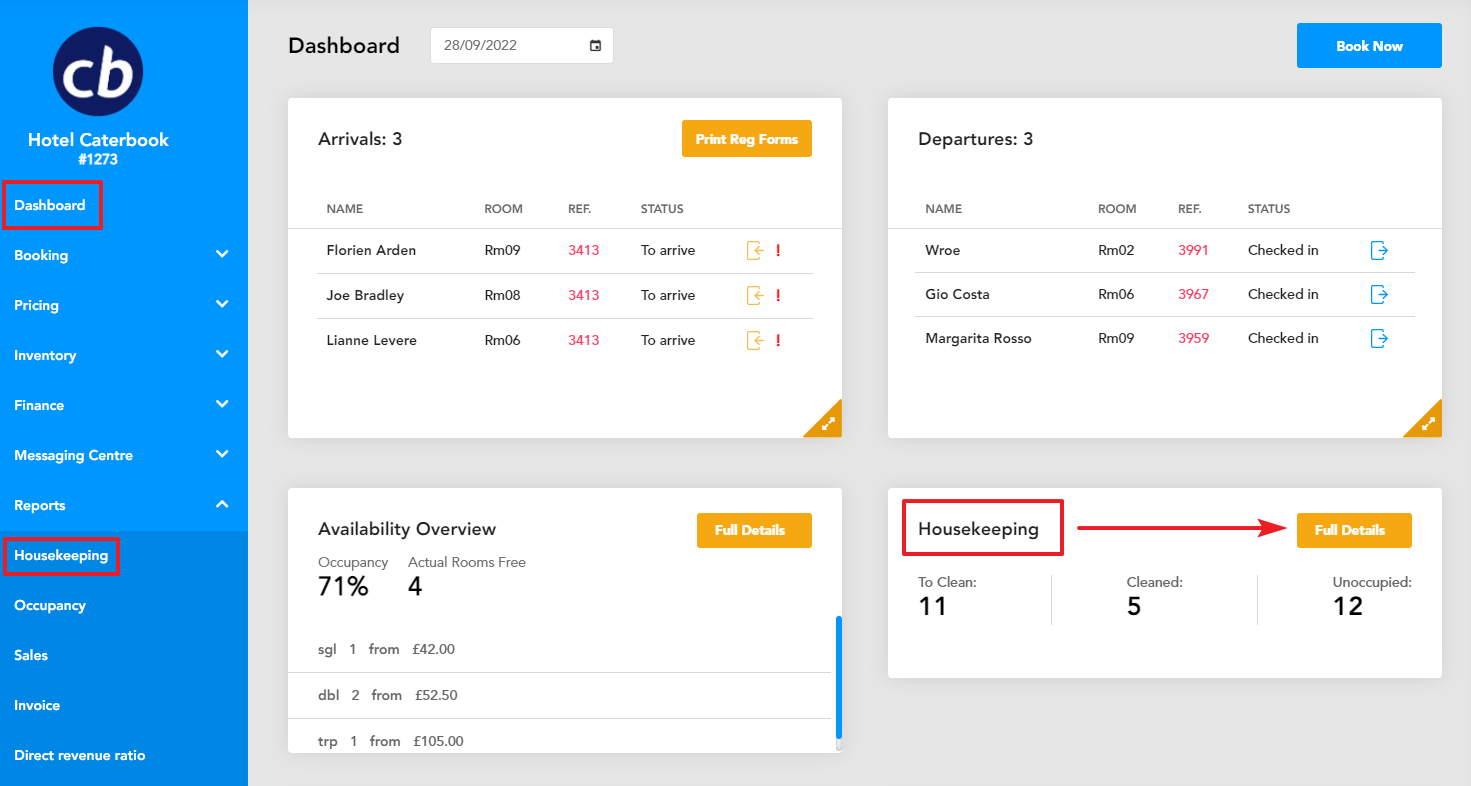 Each property is set up by default with 'Daily' and 'Departure' servicing types, however it's possible to edit these or create additional servicing types if required (click here).  Additionally, housekeeping Groups can be created to separate out servicing tasks, for example hotel rooms and external lodges could be set to appear on 2 separate house keeping schedules.  Where different groups have been created, each report can be accessed by selecting the required group from the drop down menu (click here for details on how to create housekeeping groups).  The report can be printed off by clicking the yellow Print button in the top right-hand corner.

The report lists the service Type required for each room for that day (if no clean is required, the Type will be blank).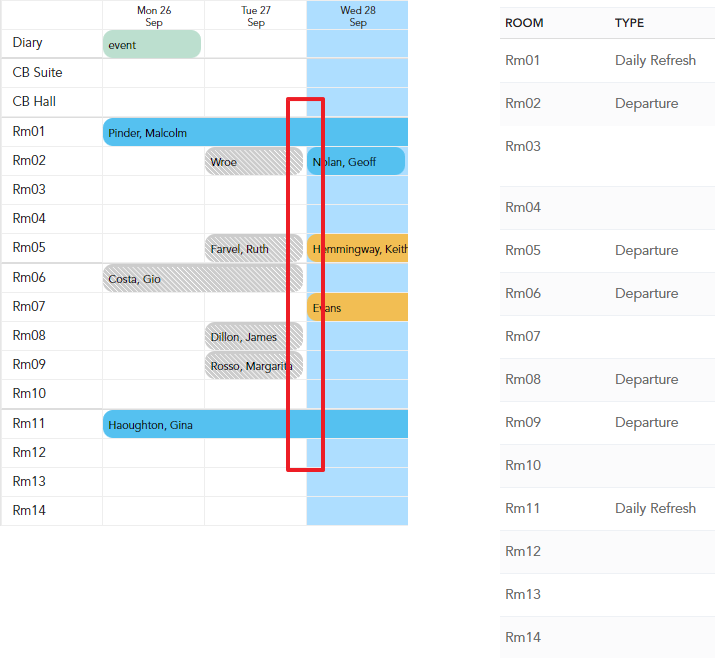 Where a room is configured as multiple room types eg. a Double Room or Twin Room, and a change-over in bedding type is required, the report will display the room type of the departing booking and the room type required for the next booking.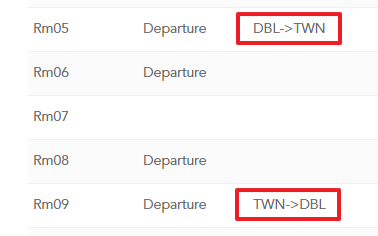 Where a service type includes a change in towel and/or linen, this will be indicated with a tick under the relevant column.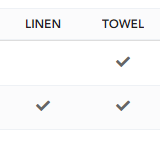 The Status of a room is either Cleaned (green) or Not cleaned (red) and this can be updated by simply clicking the toggle button.  The Arrivals panel on the Dashboard will show whether the room has been cleaned or not and when the Housekeeping report is updated, the arrivals panel will update automatically.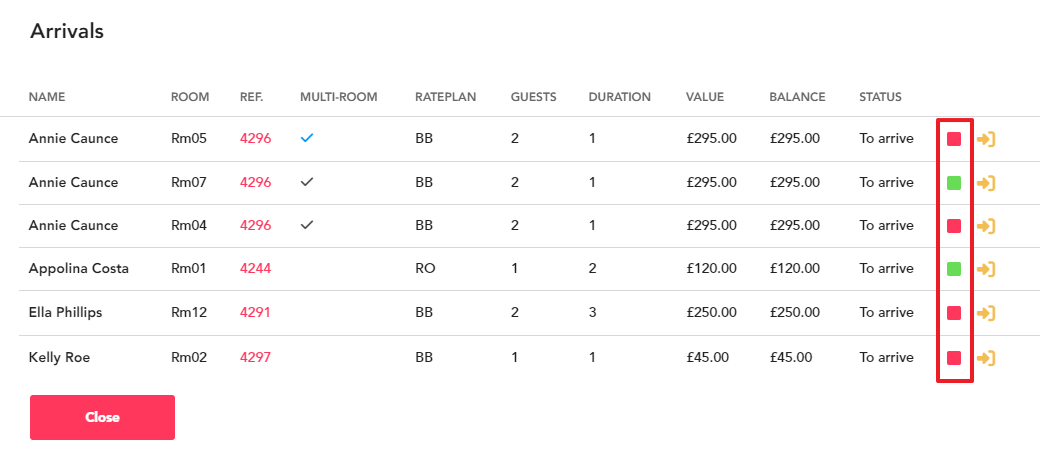 The Last Change date is either the date that the room was last marked as cleaned, or the date a cleaning type was 'triggered', for example where a new booking has been checked in - whichever action was the most recent. 

Notes can be added to the Housekeeping report on a 'per room' basis.  Any existing notes can be edited or removed by clicking the notepad icon and saving.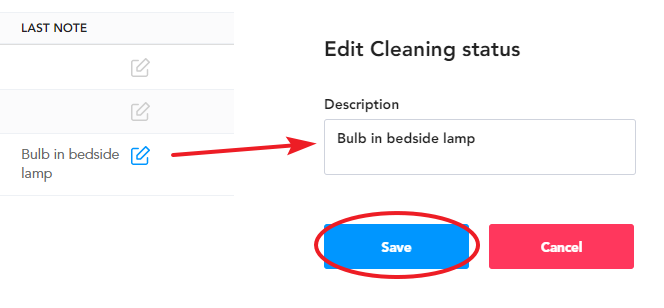 A summary of towel and linen sets required can be found at the bottom of the report and this decreases automatically when a service status is set as 'Cleaned'.