From the menu, click Bookings / Resident Guests.
This screen lists each room and it's status, along with the guests in the room.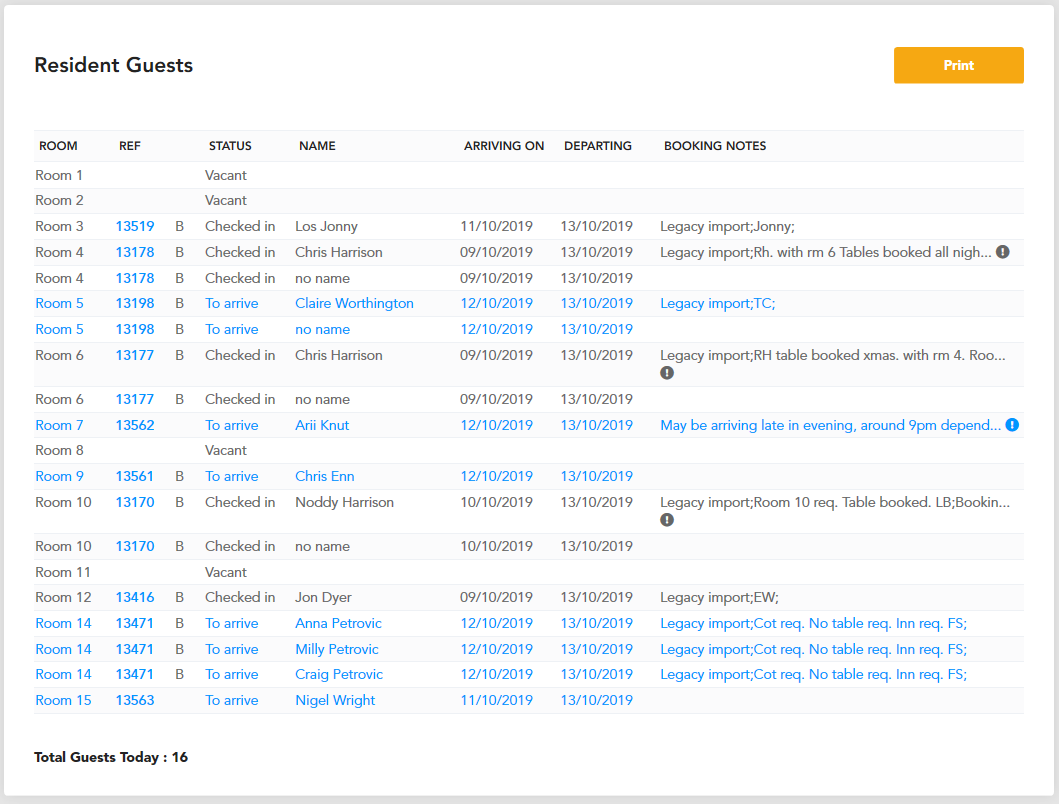 This can also be used as a breakfast list, as any bookings which include breakfast with their rateplan have a "B" to the right of the booking reference number.
Remember that hotels and similar accommodation providers are legally required to record the name of every guest over 16 years (not just the booker), and retain those records for 12 months:
https://www.visitbritain.org/business-advice/registration-and-data-protection
The lead guest can be emailed the pre-arrival (or 'express check in') form so that the names of each guest is populated ahead of check in. Otherwise you might choose to update each booking manually with names from the Guest registration forms.