When someone searches for your property, either on Google or using Google Maps, Google's business listing for your property appears down the right hand side.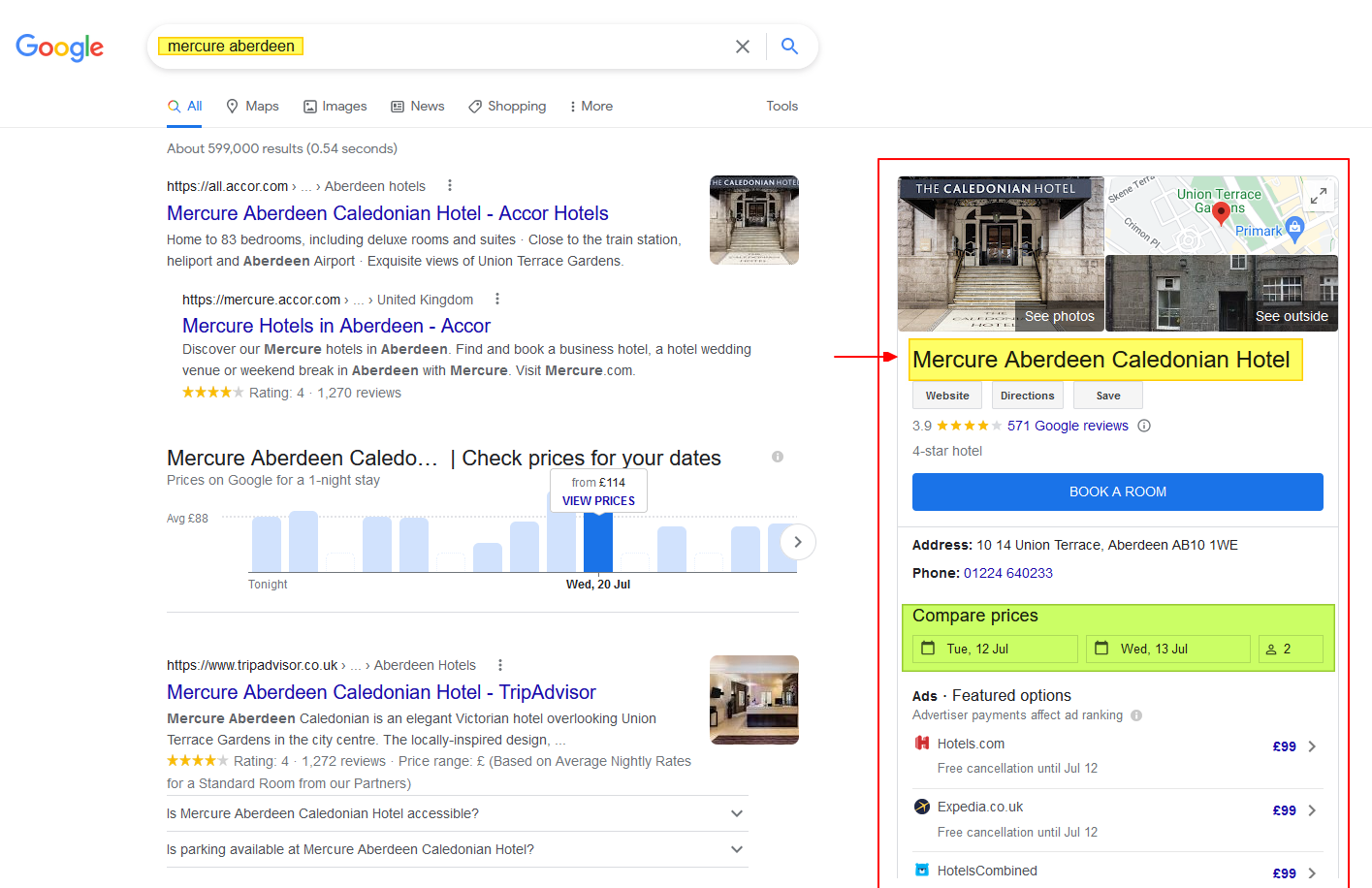 To start with, your listing contains only general contact information that Google "reads" from your website, and what it knows from it's search archives.
If you claim ownership of your google listing, from the bottom right link, several things become possible.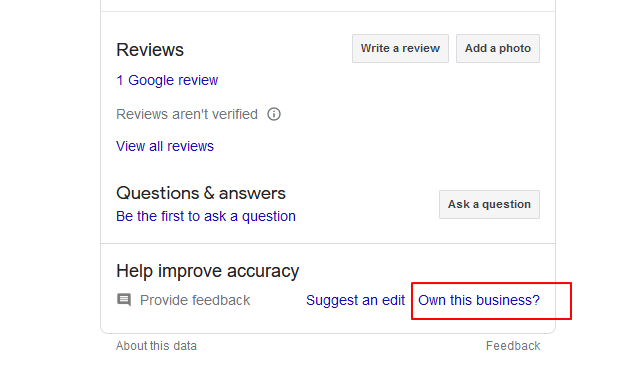 Firstly, you can add additional information by way of your chosen photographs, opening hours and so on.
But more importantly, after you verify ownership, it will become eligible to be matched with the data in Caterbook's Google hotel feed, which sends your pricing and availability to Google.
Look back briefly at the first image of the Google listing from one of the major hotel chains. You'll see a widget to compare pricing with a number of links to OTA's underneath. Here, a Google visitor can book the property on the OTA, and commission will be charged as usual.
In contrast, here is a local property who have verified their listing and now, under "All options", you'll see the link to the property's own "Official website", with a price lower than the listed OTA price.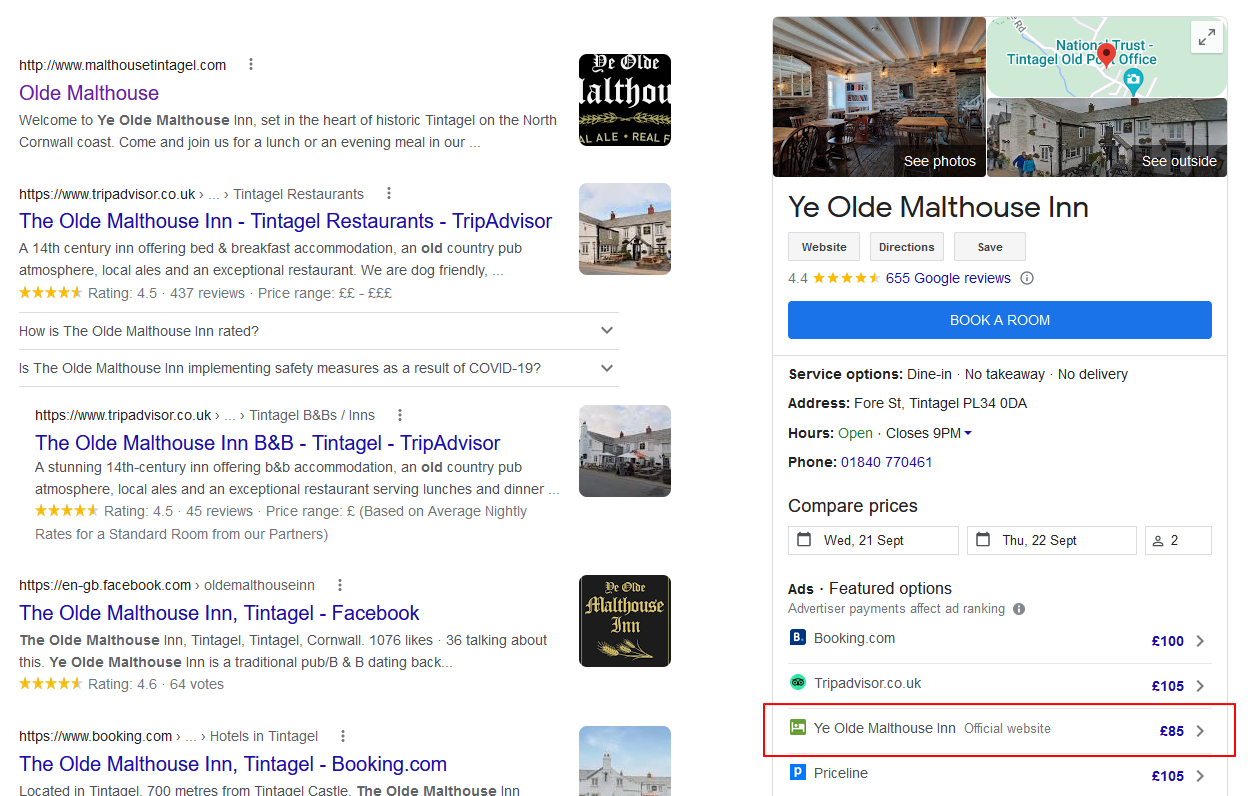 This link lands the visitor on the property's OWN BOOKING ENGINE, where the booking takes place COMMISSION FREE. A 'HOME' button to the left of the search bar also allows those visitors to click straight through to the property's own website.
These bookings are just like regular website bookings. Caterpay would process a deposit, or verify the card as good, at the point of booking. You don't need any OTA-style account setting up with Google for these free booking links.

(Screenshot from our test account.)
Get free booking links!
If you DON'T want commission free bookings from Google, please let us know and we will remove you from our data feed.
Our integration is now live, so we recommend claiming your Business listing as soon as possible.
For more information, download Google's own Hotel's Guidebook by clicking here.
Best practice advice!
Here, there is a big difference between the properties' own pricing, and that shown for the OTA's. Which would you click?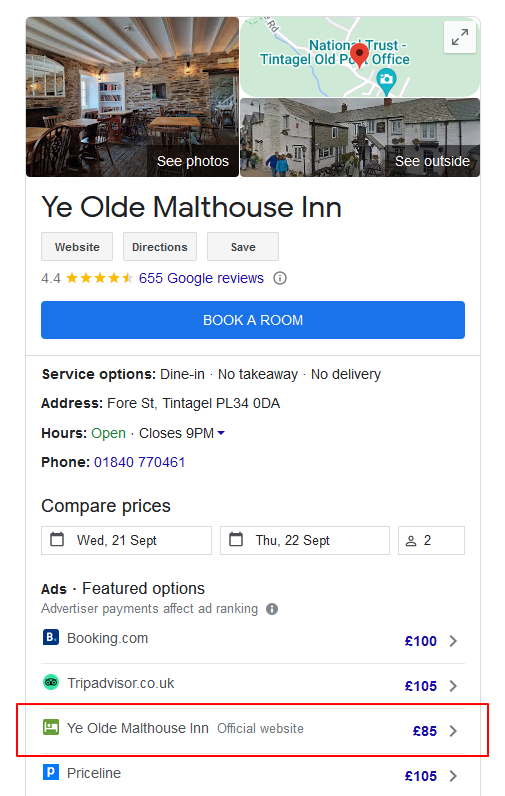 Caterbook allows you to apply an easy uplift to your OTA pricing, either as a fixed fee or a percentage: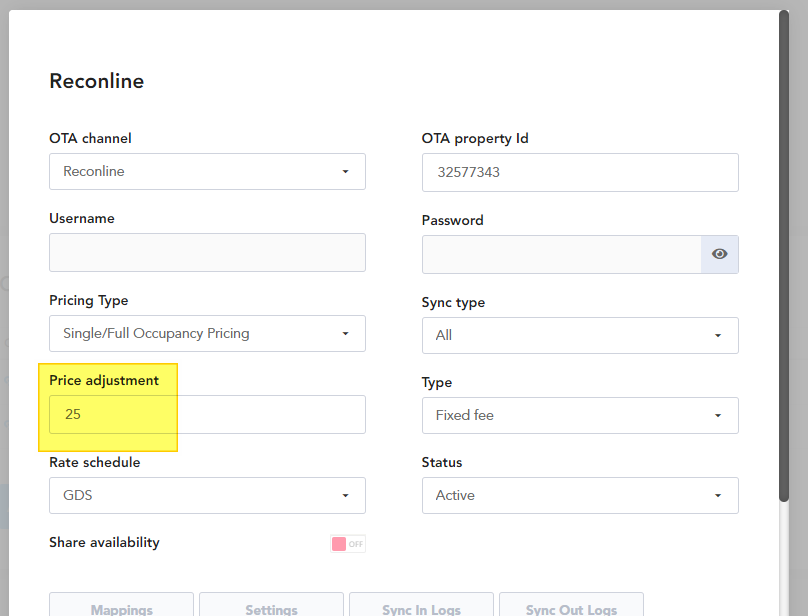 Another way to display a more competitive price, is to only offer B&B rates to your OTA's, whilst having a cheaper headline "Room Only" rate on your website, alongside the same B&B rate. Caterbook would then just send the Room Only to Google, making your "Official website" pricing look cheaper.