Sometimes, a guest might need to change their departure date after arrival. A modification like this can be reported back to Booking.com from within Caterbook.
This is only possible providing all of the following conditions are met:
The arrival date has been reached;
A room in the booking is checked in;
The booking is not cancelled;
Payment for this booking is not handled by Booking.com (e.g., Virtual Card, or weekly/monthly pay out via bank transfer);
A similar change has not been made within the previous 24 hours.
The new stay must also meet the following conditions:
The length of stay is at least 1 night;
If the booking is for a non-refundable rate, the new price must not be lower than the original price.
Stays can be updated from directly within the booking record: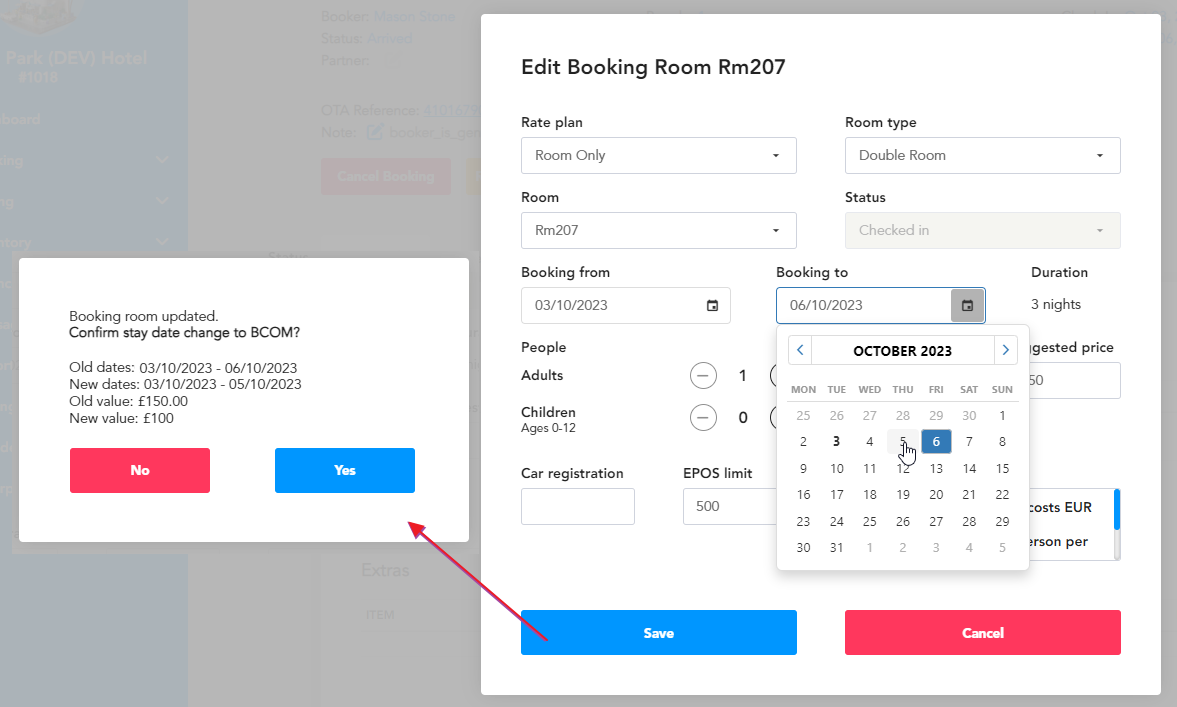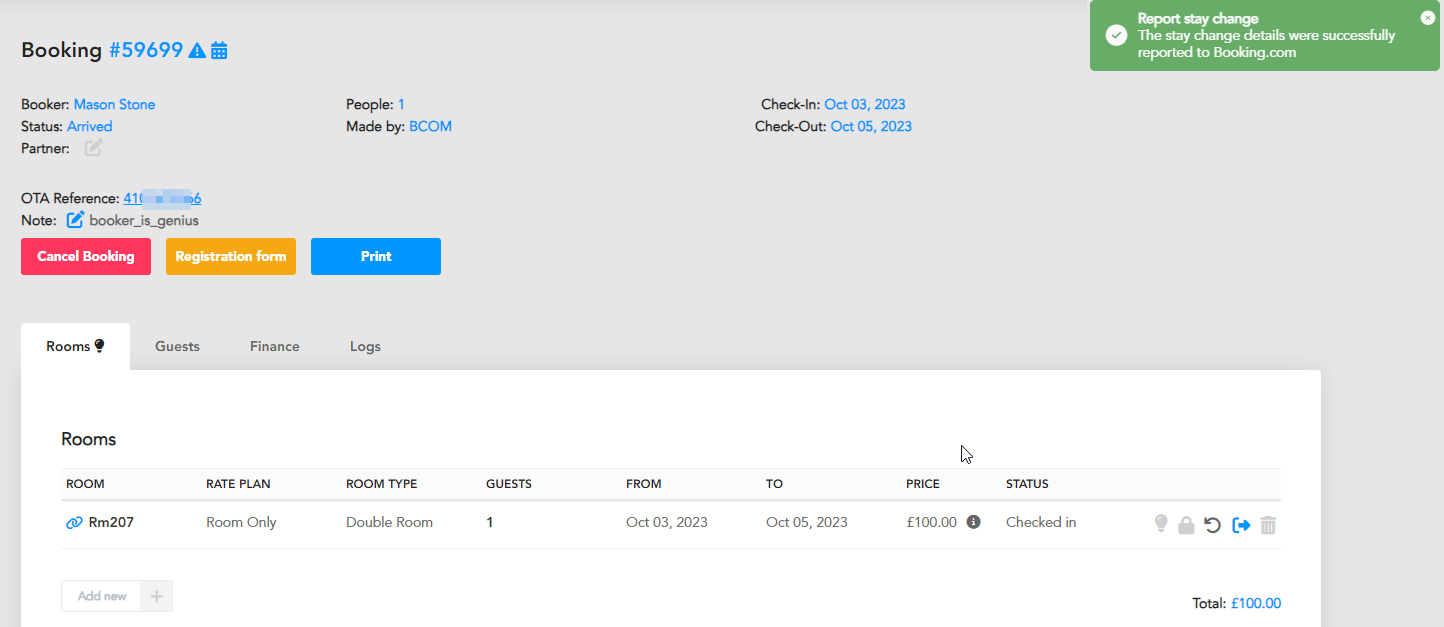 Also, by clicking and dragging from the Calendar screen: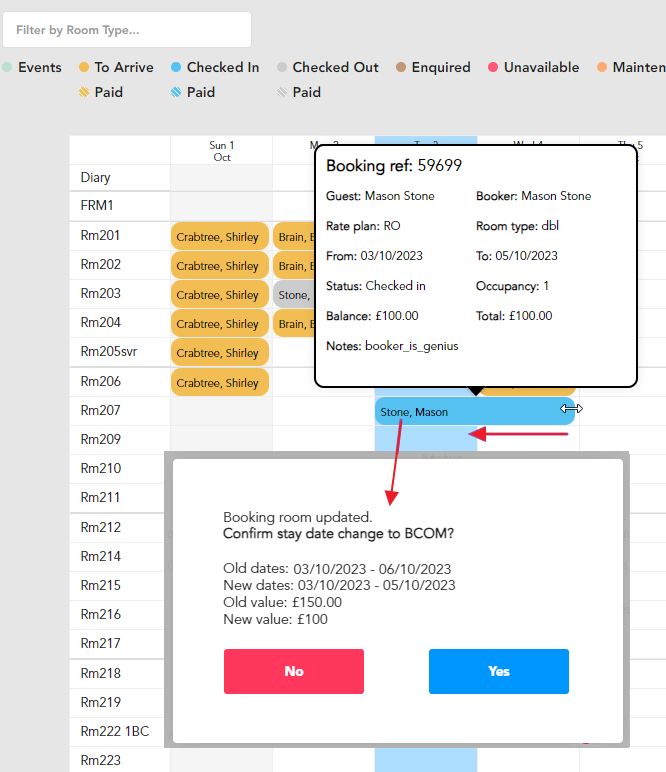 Whilst Caterbook will try and validate the above conditions are met, this is not always possible, and in some circumstances you may find that Booking.com rejects the notification.
If the notification is successful, the booker automatically receives a confirmation email from Booking.com with the new dates and/or price.