If you are working with a partner who supports the iCal format (eg AirBnB, HomeAway and several others) you can create calendar links within Caterbook. Remember that you only need to create one iCal interface for all distributors. The same calendar links can be shared by multiple partners.
From Settings / OTA connections, click the button to Add new connection.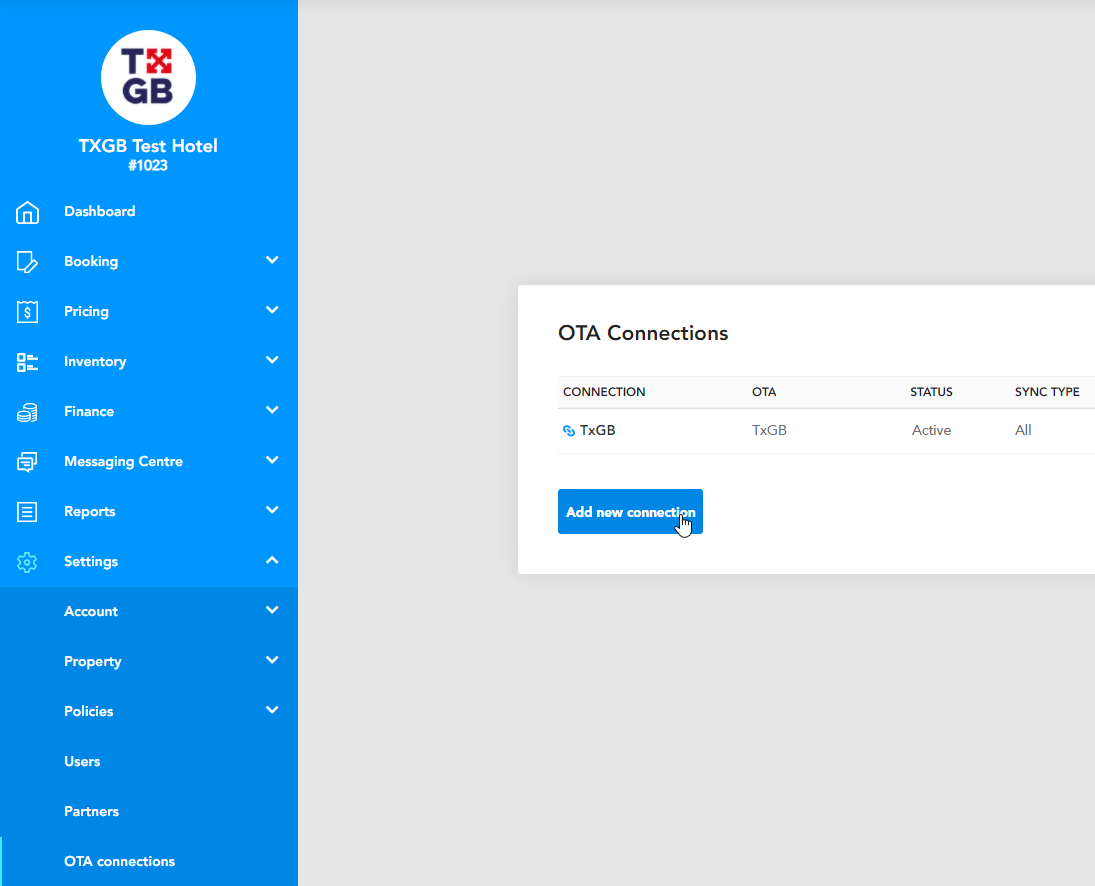 Select iCal from the OTA channel drop down. Choose your required Rate schedule and scrolling down, under Partner's name and Partner's short name enter iCal. Scroll down and Save.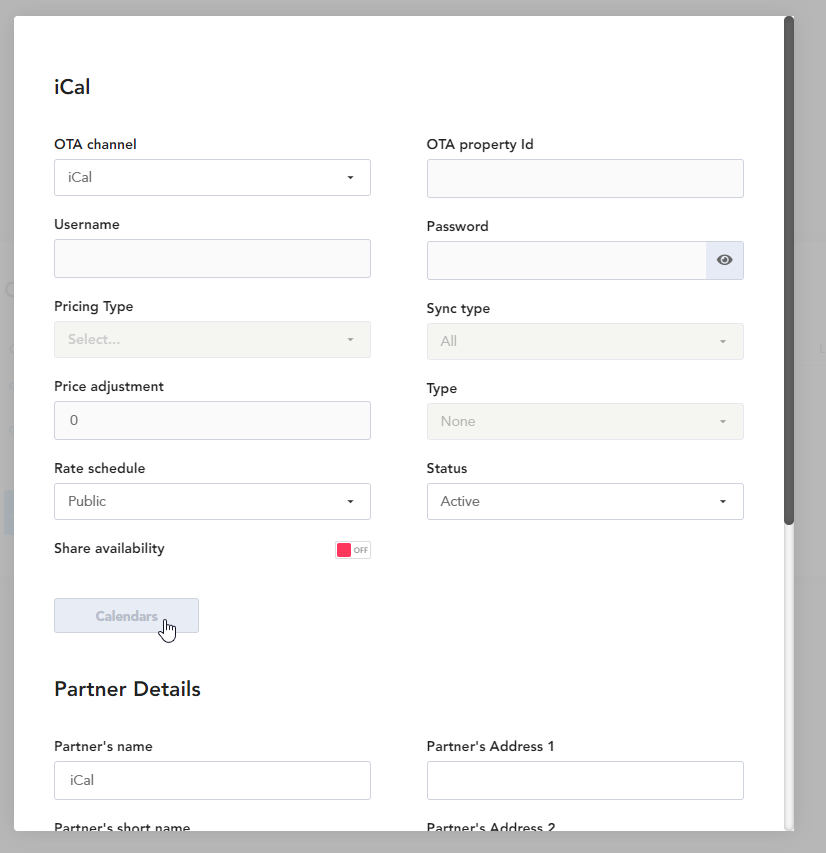 Then click the Calendars button:

There is a calendar row containing a URL for each room type in the Rate schedule. You can copy those URL's using the document icon to the far right, and paste them into your partner portal.
Note:
iCal is a very old format. It does not post your availability in real time, the partner you share the link with "calls" the calendar, usually as infrequently as twice per day. Room counts are not sent, only whether a room type is bookable or not.
iCal does not post pricing, you would need to maintain that within your partner's portal.
iCal does not download reservations, you will need to enter those manually into Caterbook.