If you are working with ICR Touch or CES Epos tills, you can configure a daily allowance for Caterbook Dinner, Bed & Breakfast rate plans, that enables you to post full price items from the POS and have the value of those items discounted, up to the maximum configured allowance amount.
On the guest's bill, the allowance offset grows "elastically" up to its maximum, and any postings over the value of the allowance are billable. With an allowance of £20, a guest only spending £10 will only see a £10 reduction in their bill (not the full £20). A guest spending £25 will have the excess £5 to pay on departure.
Additionally, you can configure the allowance to only be redeemable against specific Categories on your POS, for example 1=Food, and 6=Tea & Coffee, but not 2=Beer, 3=Wine etc.
Firstly, you would need to configure your EPOS Categories as per the End of Day report.
Then, from Pricing / Rate plans, click on your Dinner, Bed & Breakfast rate.
Where the Board type is set as "Breakfast and Dinner" you'll see a button to "Configure Allowance".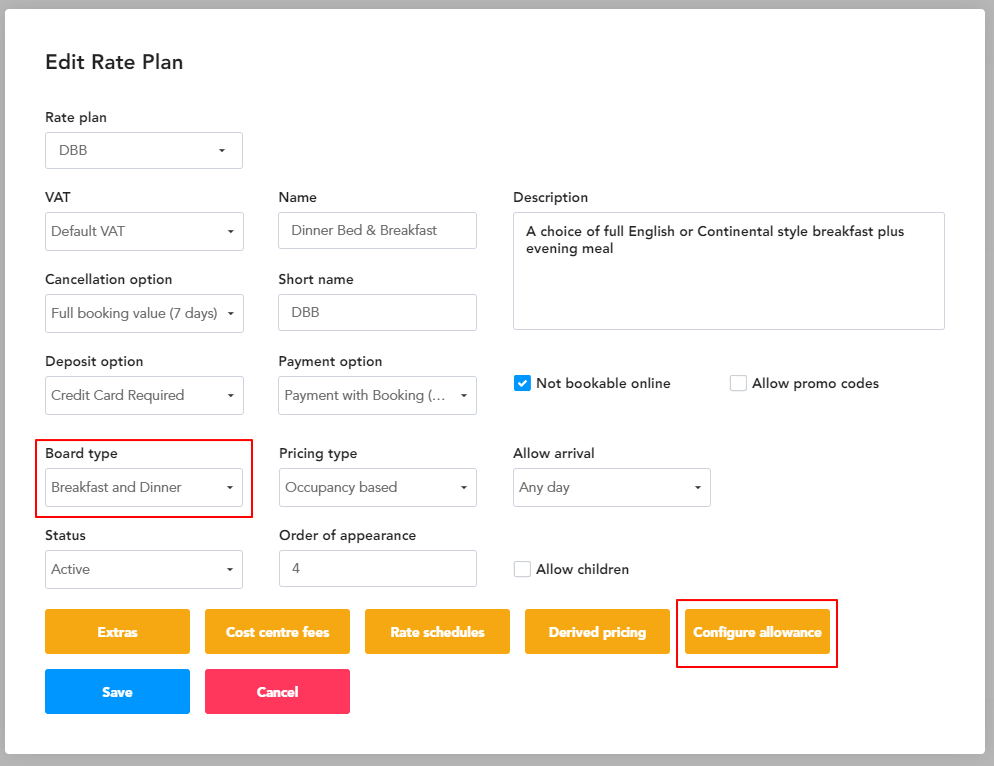 Clicking that button pops up the configuration screen: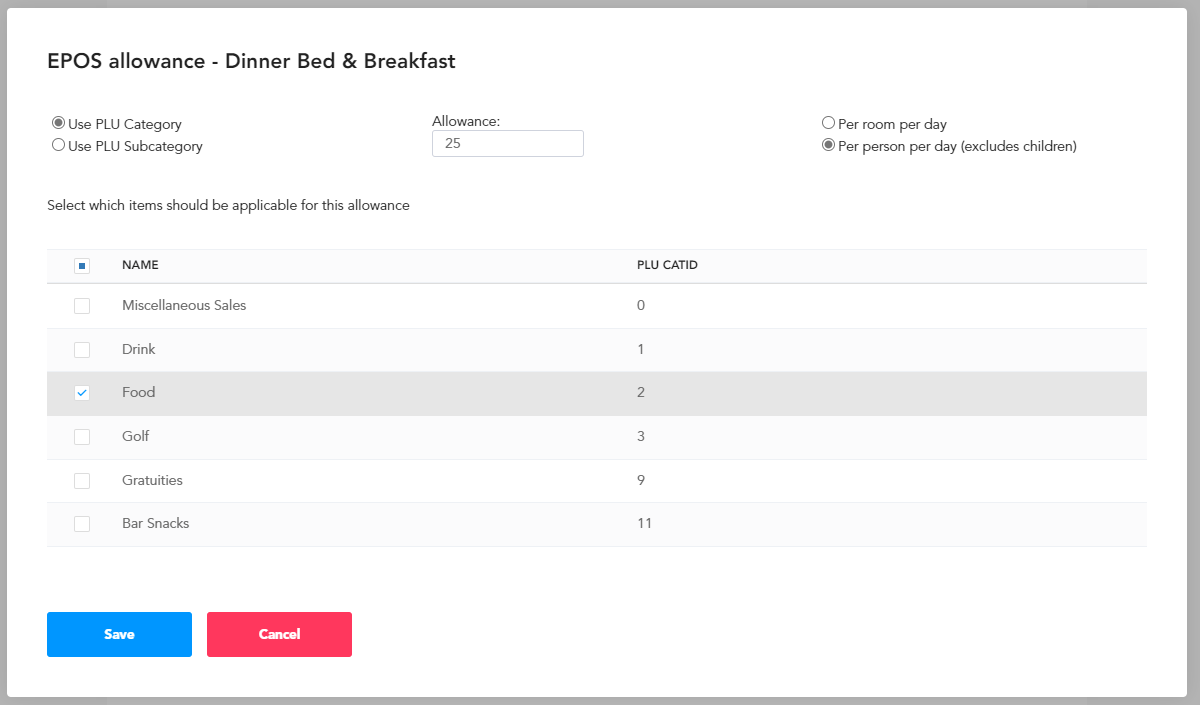 Once you Save this, you can post items to the room for any bookings made under this rate plan: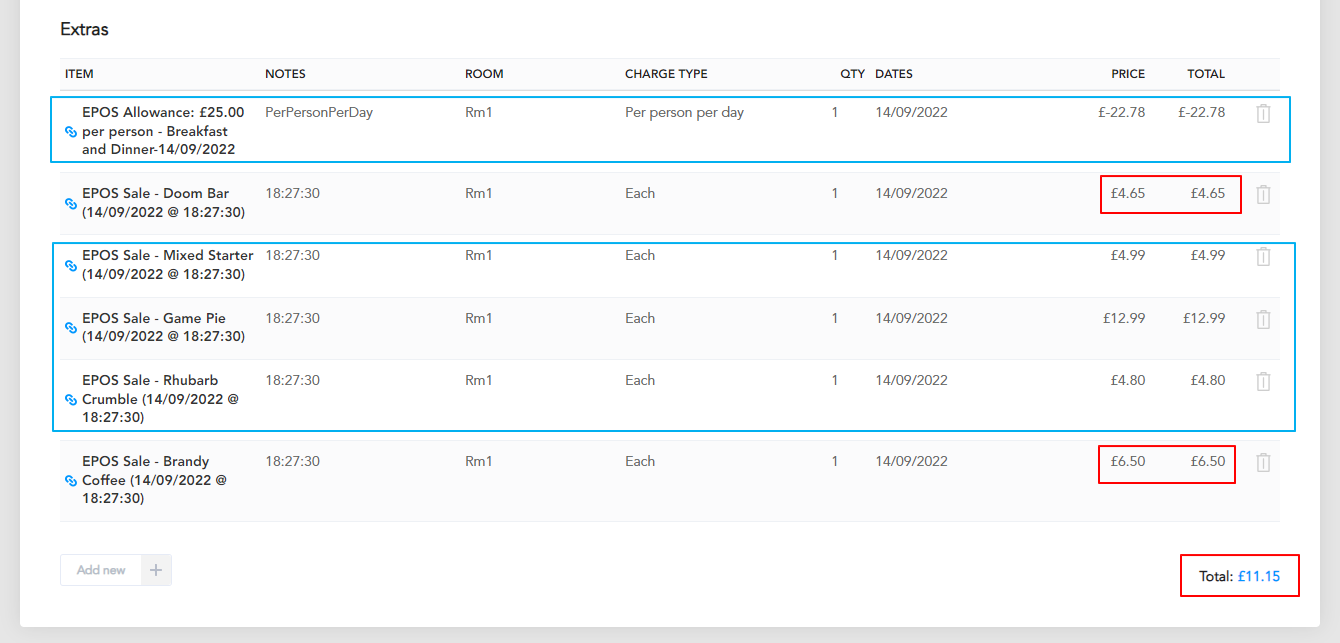 Here, 3 "food" items have used up £22.78 of the £25 allowance, but the two "drink" items add £11.15 of charges to the guest's room bill.
If the guest then orders additional food items, taking them over £25, the allowance maxes out at the £25 limit, and any additional balance is now due on the room bill.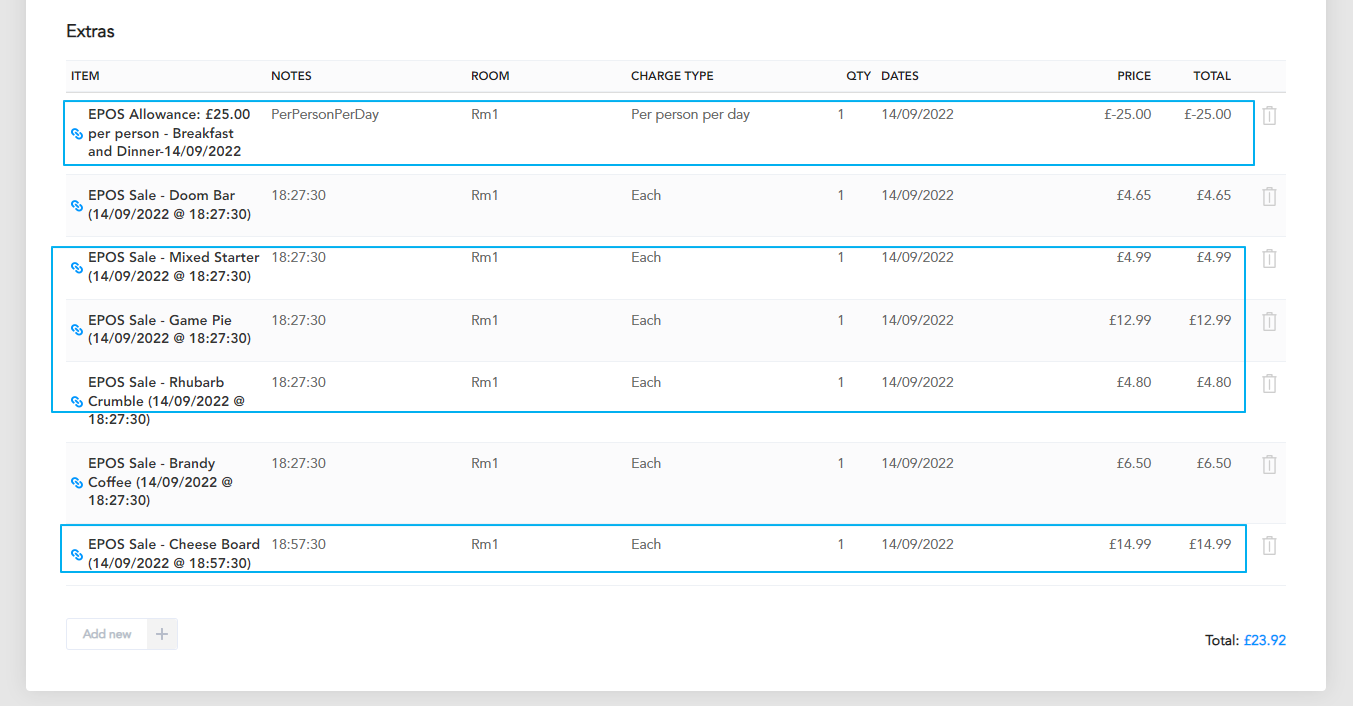 When creating the guest's invoice in Caterbook, the qualifying items are indicated with an asterisk*, so that staff are easily able to field any queries.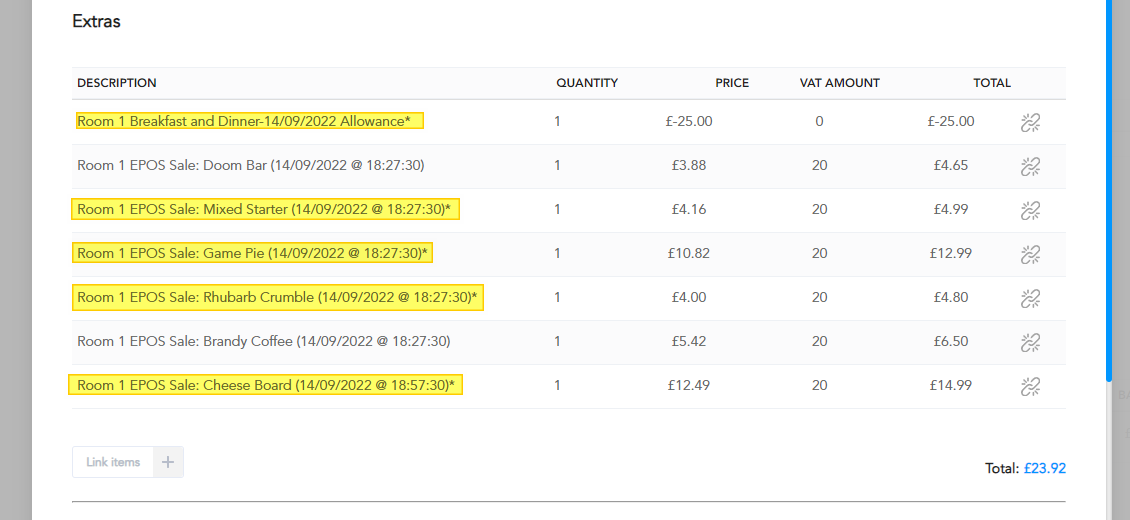 But on the guest's copy of the invoice, all items appear as usual.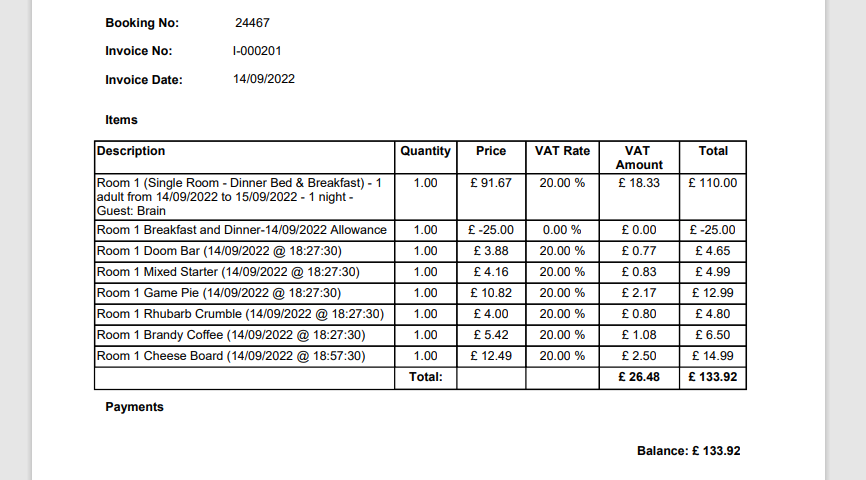 The allowance is configured per rateplan, so you could have one regular D, B&B rate with say a £20 per person allowance, and then a Christmas special rate with a higher allowance.