Version 4.0.9 of Cloudhook adds support for Service charge for ICR Touch. The version number is shown in the title bar.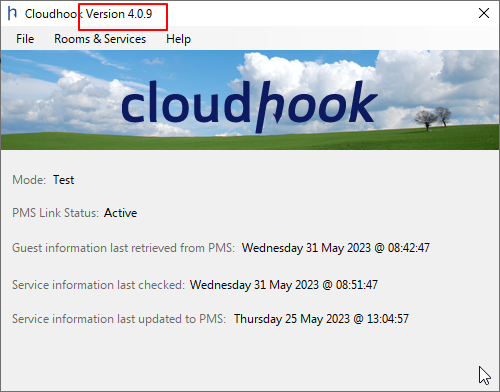 Restarting Cloudhook should check for a new version, or you can check manually from the File menu.
Then from Rooms and Services / Show Services / Edit Details you will be able to see Service Charge at the bottom of the screen.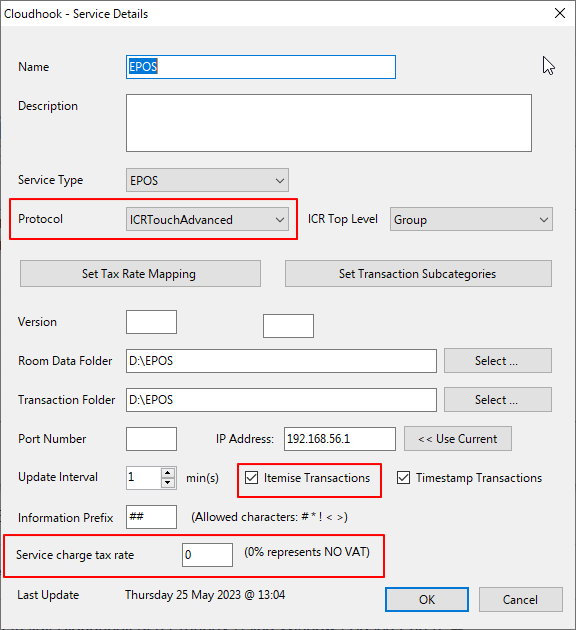 Ensure your Protocol is set to ICRTouch or ICRTouchAdvanced. (If it is showing Guestmaster, do not change this but please contact us to get this changed.)
Cloudhook supports EITHER optional (No VAT) or mandatory (20% VAT) service charge, and cannot support both types. Set your VAT rate for service charge in the tax rate box.
Important. You MUST ensure Itemise Transactions is selected if your service charge is discretionary and has the No VAT rate. Without itemising the transactions, this will result in F & B items at 20% being mixed in with the service charge at 0% and an average rate of VAT being reported somewhere in between the 0% and 20%.