OpenKey integration ( https://www.openkey.co ) is now available as part of our Cloudhook service.
OpenKey will provide us with the authentication information to connect your Caterbook account to your OpenKey Host account (Version 5.10.0 or higher).
For the integration to work seamlessly for your guests, we advise the following:
Ensure that you are always collecting the guest's email address as a minimum, in addition to their name, on booking creation.
Make use of our online registration form link in a pre-arrival email template, so that the lead guest has the opportunity to provide additional contact information for themselves, and the guests in the other rooms.
Remember that OpenKey uses the guest's mobile phone to unlock the room, so your pre-arrival email should be clear about the reason for needing the mobile number of a guest in each room.
Guest's contact information can be manually updated, prior to check in, from the Guests tab of the booking record: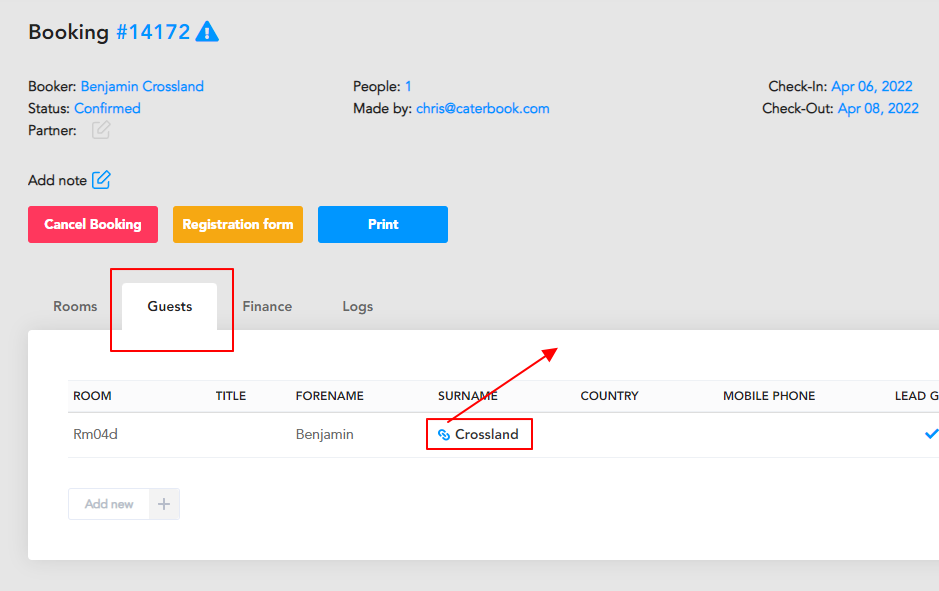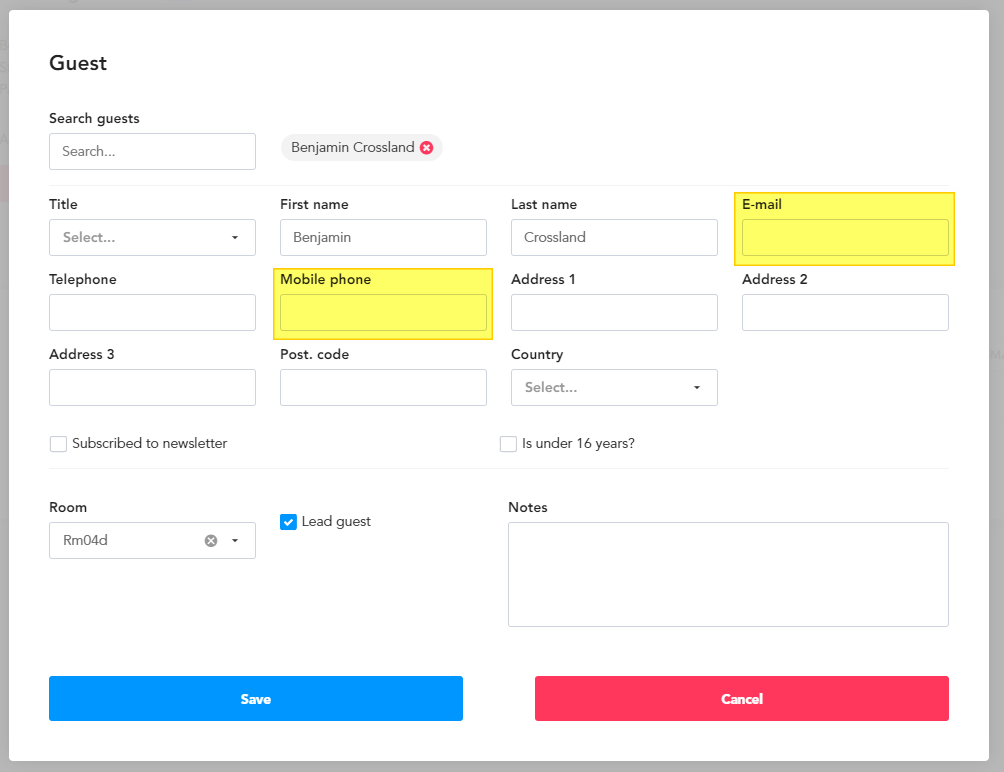 Then, on checking the guest in, either from the Dashboard:

or the Booking record:

information will be sent to your OpenKey account, enabling a mobile key to be generated for the room, which is then automatically sent to the guest's phone.
Contact OpenKey.
New users wanting information and pricing : sales@openkey.co
Existing users wanting to request integration with Caterbook : support@openkey.co