The Caterpay MMS can be configured to email a daily report of all transactions from the previous day.
Log in to MMS using the menu link in Caterbook. Click the Reports menu.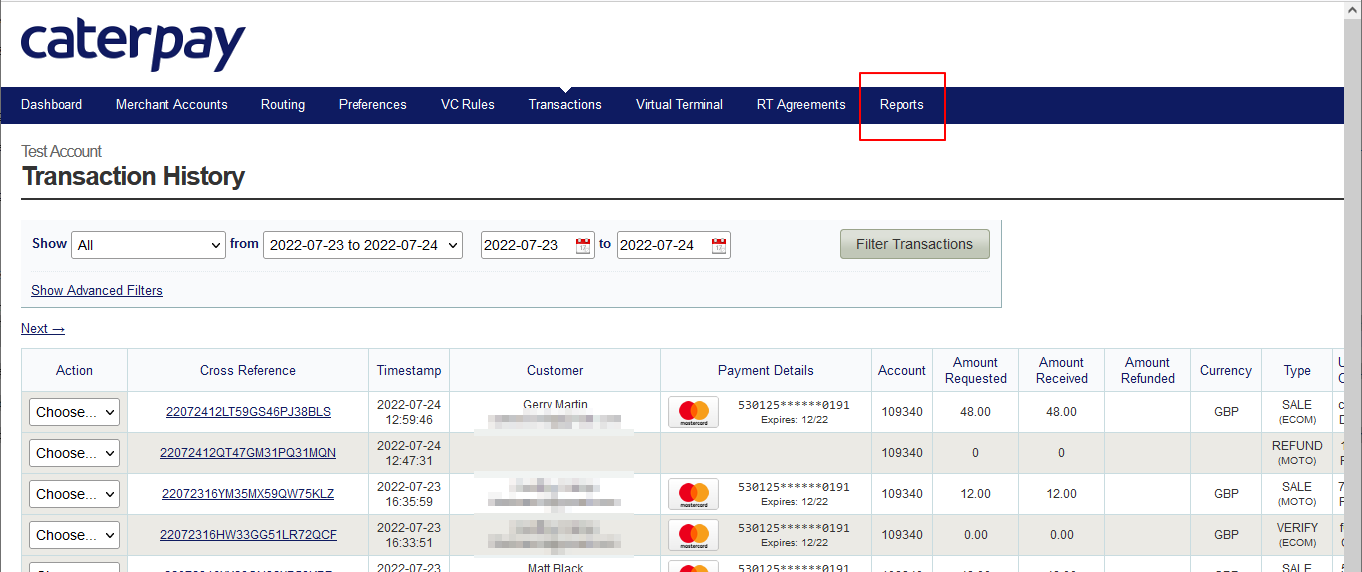 From there click Report Preferences and in the pop up, click to activate emailing your Daily transaction report.

The figure on this report should normally correspond with the amount settled by your acquirer.
Whilst the Caterbook Payment Reconciliation report shows all transactions that were successfully completed, it may not tally with the settled amount in some circumstances, for example:
Despite receiving an "auth" code, in fairly exceptional circumstances, a transaction can still be declined by the issuing bank. These will appear as having a 'Settlement Error' on the report.
Sometimes where there is an Internet issue, a transaction might complete but not return the confirmation details to Caterbook.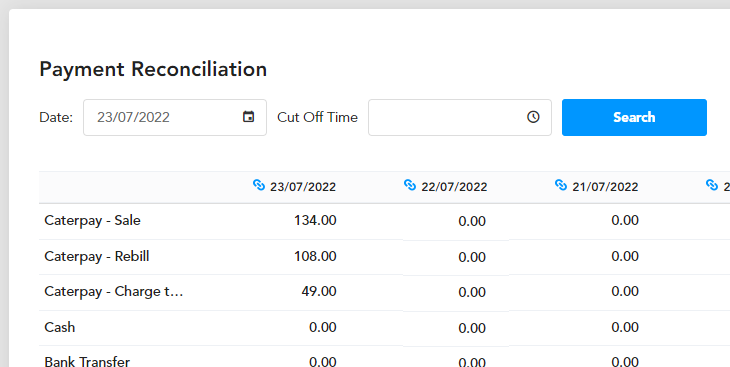 The new End of Day report also now shows the summary of the Caterpay payments for each day.