The card details from all OTA bookings are tokenised before they hit our network. (We do not charge for tokenising or storing these cards.)
You can then charge that token directly from within Caterbook.

So where we have an existing token, we can click Add new payment to then charge against it.
You'd select the Caterpay - Charge token payment Type and then click Save.
We then have a Select card screen (in case the card details had been updated by the Guest on the OTA) and then a Payment summary screen confirming what is about to happen.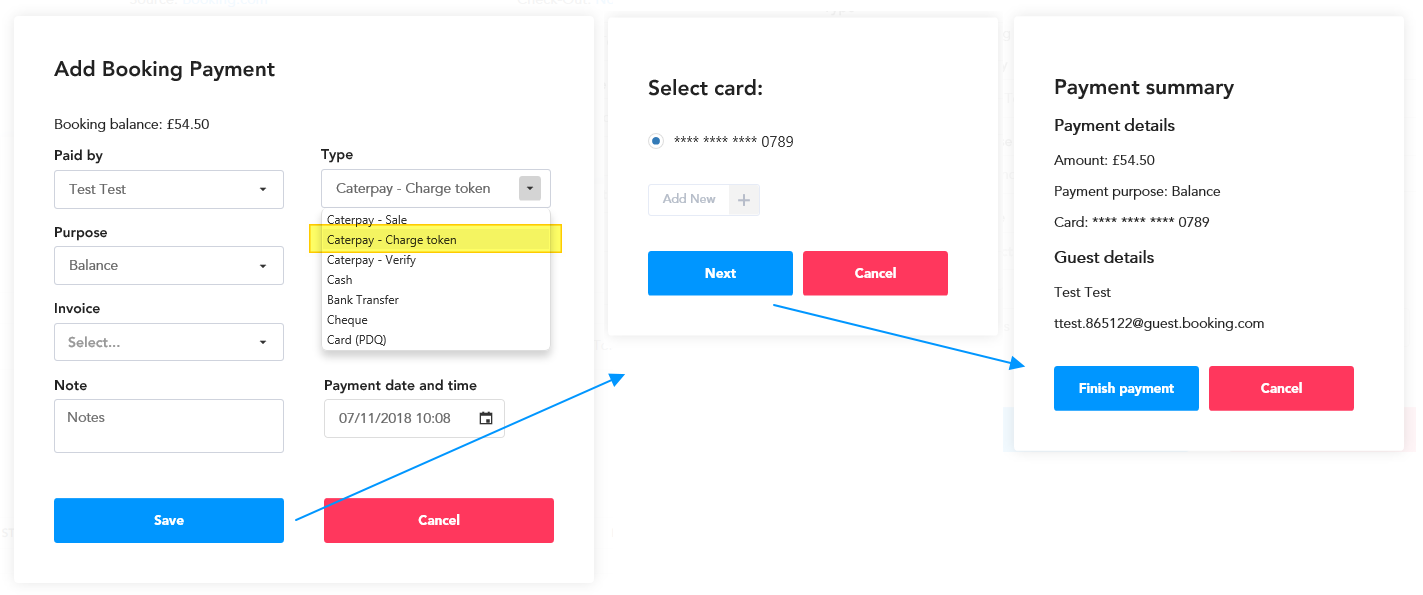 Clicking finish payment will then charge the tokenised card and return a response, passing the paid amount back to the finance tab and updating the booking balance.