To understand why you may have received an overbooking, please read the following article.
When a reservation made through an OTA is cancelled, they may re-open the cancelled rooms for sale, irrespective of any status sent by your channel manager. This is known as auto replenishment, and affects all channel managers.
In our sample hotel, there is one room mapped as a 'single' room type, Rm101s, and one room mapped as a 'twin' room type, 103t.
We make one booking at the OTA for those two room types arriving Wednesday 21 April, and the rooms are imported to the Caterbook calendar.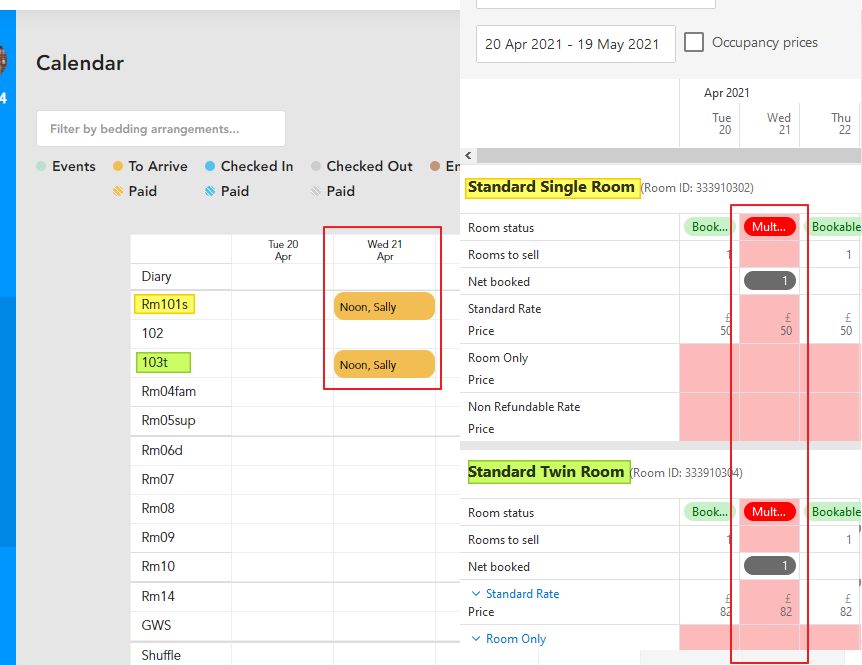 In the OTA extranet, you'll see a "1" in the Net booked row, and no Rooms to sell.
Now, if we move these two booked rooms out into different room types, the single and twin are released by Caterbook and updated for sale by the OTA. We see Net booked = 1 and Rooms to Sell =1 in the OTA extranet. You can see that it is possible to have sold more rooms of a given type than you actually have configured.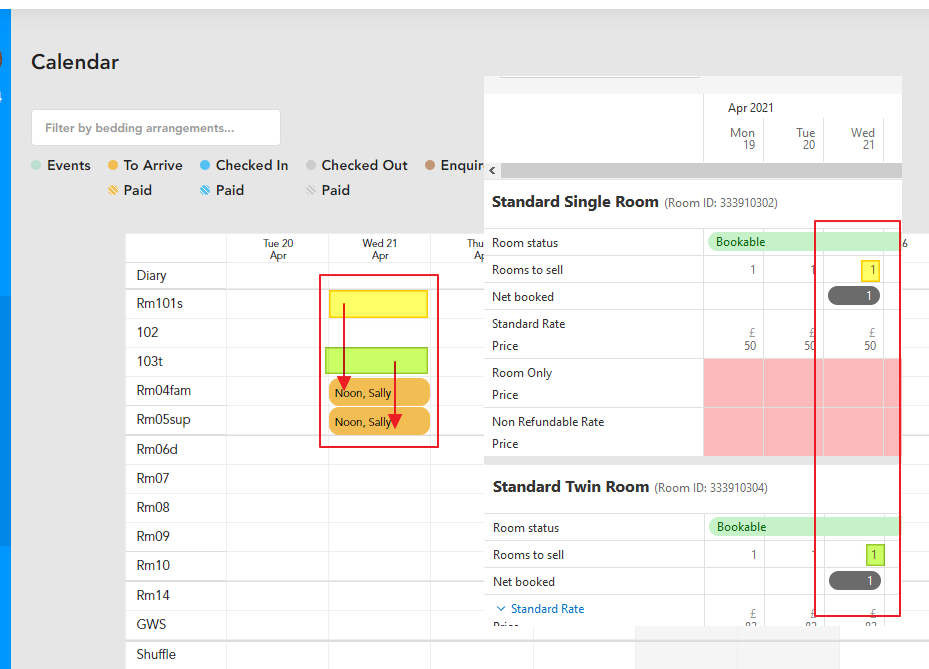 Over time, we take new bookings for Rm101s and 103t. These could be telephone, web or even from the same OTA that our original booking was made on (the rooms are both correctly showing as available there after all).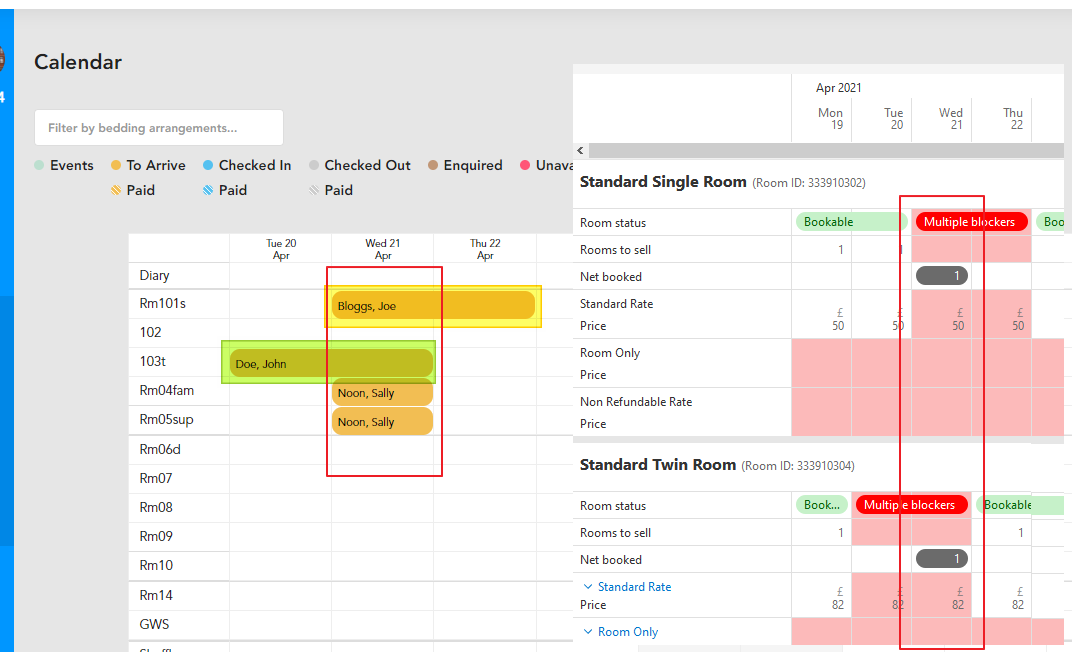 Now, Caterbook has updated the OTA's Rooms to sell for the two room types, to indicate these rooms are no longer available.
As belt and braces, and really to illustrate a point, we have also closed out these two Room types for 21st April - one on the Availability grid, the other at Rate plan level.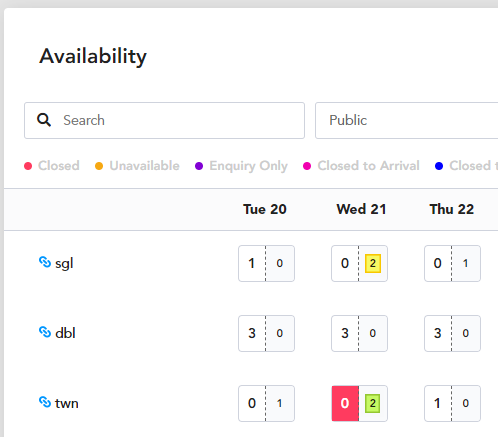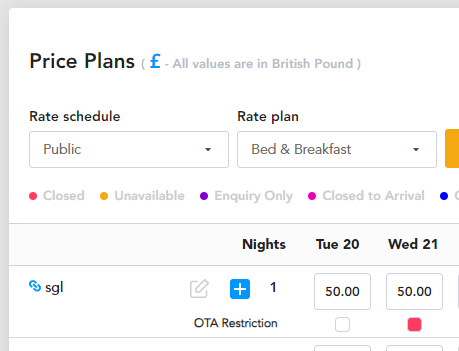 Now see what happens when the original OTA booking for the single and twin rooms are cancelled at the OTA.

The cancellation is imported to Caterbook and the two rooms removed from the Calendar. BUT despite having no available rooms of those two Room Types, AND being closed out in Caterbook, the auto replenishment adds the cancelled rooms back in for sale at the OTA, Rooms to sell = 1.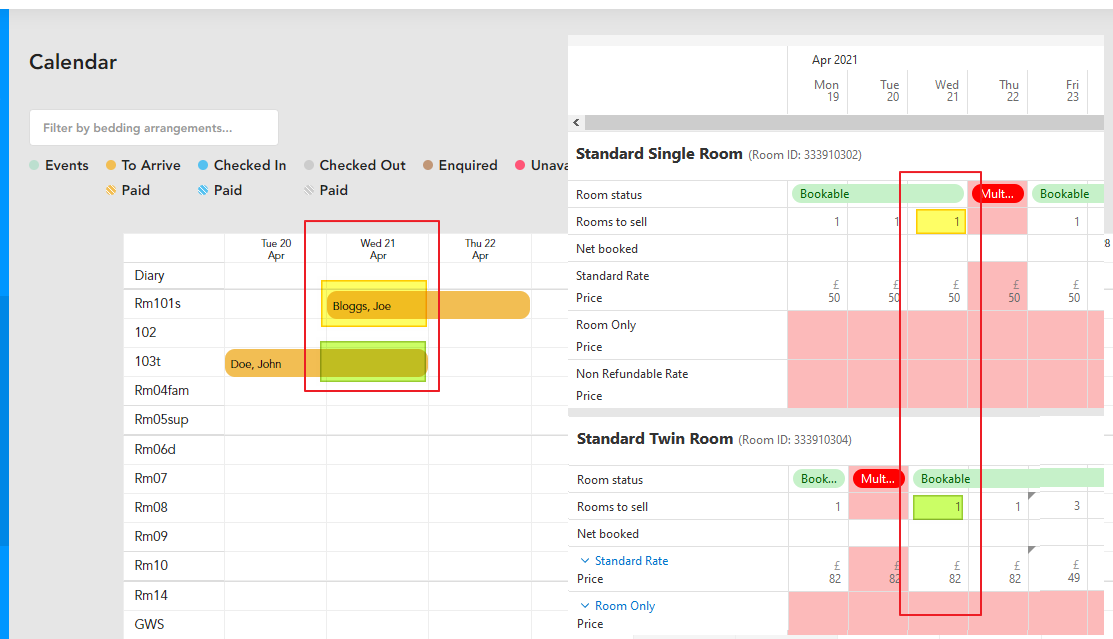 This is one of the main reasons you may receive a booking on your shuffle row.
For this reason, we have always advised properties against moving OTA bookings between different room types from the ones they were booked as.