From the menu, click Finance / Manage invoices.
The resulting screen will show all of "today's" departures by default, but you could change this date to tomorrow if you were preparing invoices in advance the night before, for the following morning's departures.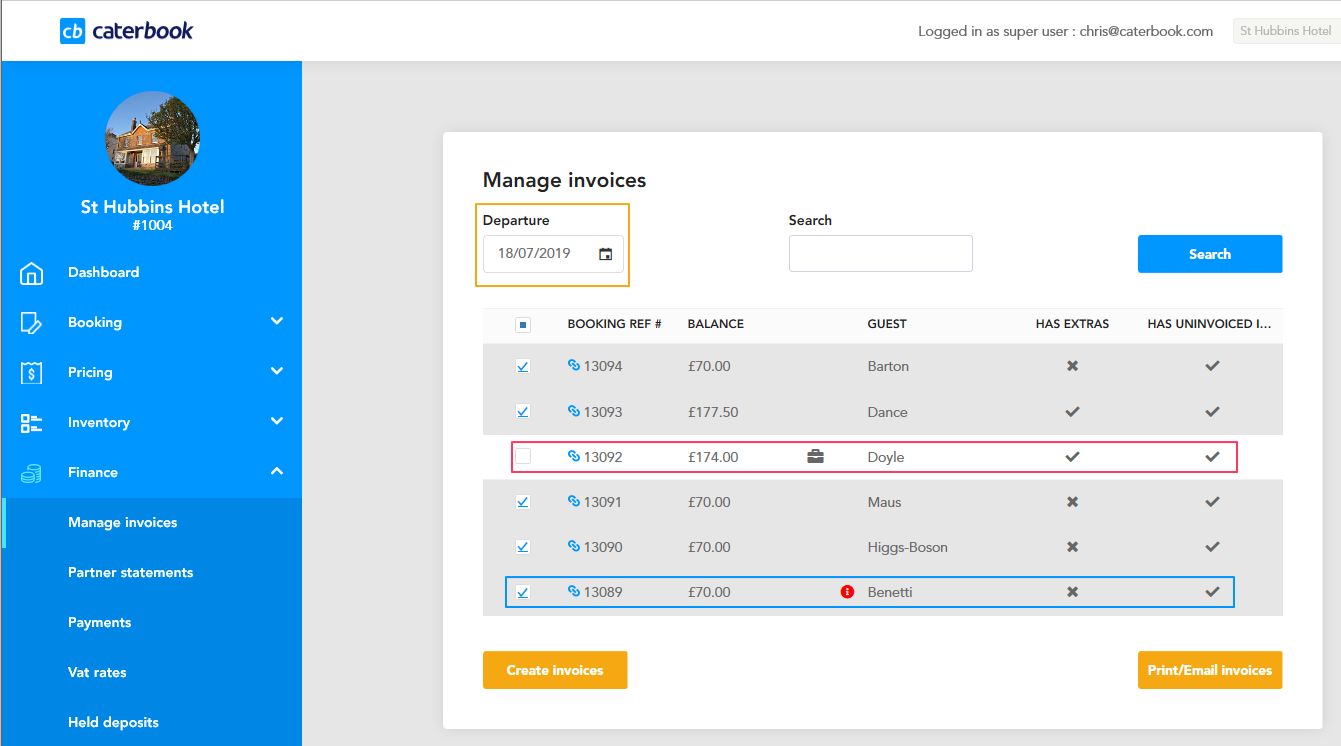 In the example highlighted in red above, we can see from the briefcase icon that #13092 is a corporate booking, and from the tick in the "Has Extras" column we may want to manually establish whether the Extras are being paid for separately by the guest. In this situation we'd manually create two invoices, one for the guest (with the extras), another for the partner for the room.
So I have not selected this booking for batch creation.
Also, in the blue highlighted example, #13089 has a red circle with an exclamation mark showing us that this guest has no address, and usually it's a legal requirement to have an address when raising an invoice. You can take a view on whether to include creating this invoice in the batch.
It's then as simple as clicking "Create invoices" to generate a single invoice with every item in the booking (all rooms, extras and payments), for each selected booking.
(Remember, you can automatically send an email the evening before departure with a secure Caterpay link, enabling the guest to settle their bill online via a Card payment should they be in a hurry in the morning.)
Next, view how to batch print or email the invoices.