When invoices are batch emailed, you select an email template to use when they are all being sent out.
An email template is configured to send either to the Guest, the Corporate Partner or the Property.
To batch send the Guest invoices, you need to select the Guest bookings and send using an email template configured with the Guest as a recipient.
To batch send the corporate Partner invoices, you need to select the Partner bookings and send using an email template configured with the Partner as a recipient.
So, to start with properties working with corporate partners are going to need to create a new email template with the Partner as the recipient from the Messaging centre.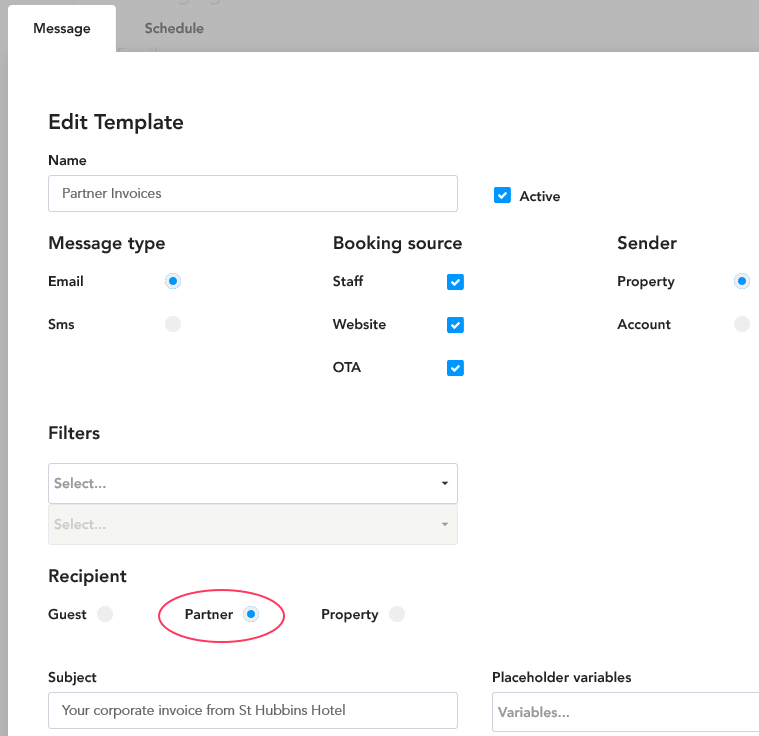 Then, from the Manage invoices screen under Finance :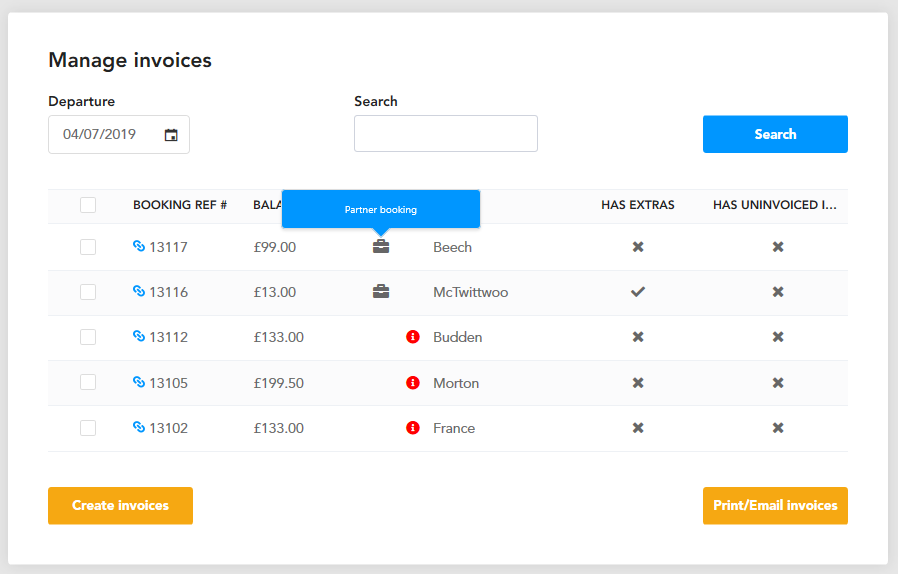 You'll see that all Partner bookings have a briefcase icon, meaning you can easily distinguish between those and guest bookings.
(For some partner bookings, before batch creating the invoices, you may want to manually check whether the guest has had Extras (food & drink items) that they would be paying for themselves, and so this would make batch creation unsuitable in those instances as all items are rolled onto a single invoice.)
We'd suggest firstly emailing your guest bookings:
Select them (they are the ones without a briefcase)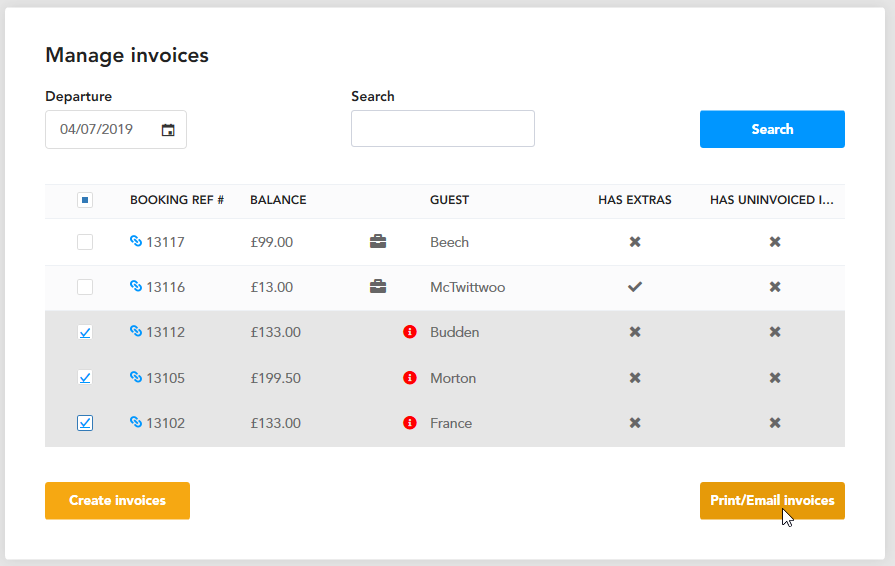 Click Print / Email and then select all the invoices on the next screen,
From here you can then Print and Email the invoices using the buttons at the bottom of the screen (note how booking 13105 has no email address associated with it, and so couldn't be emailed).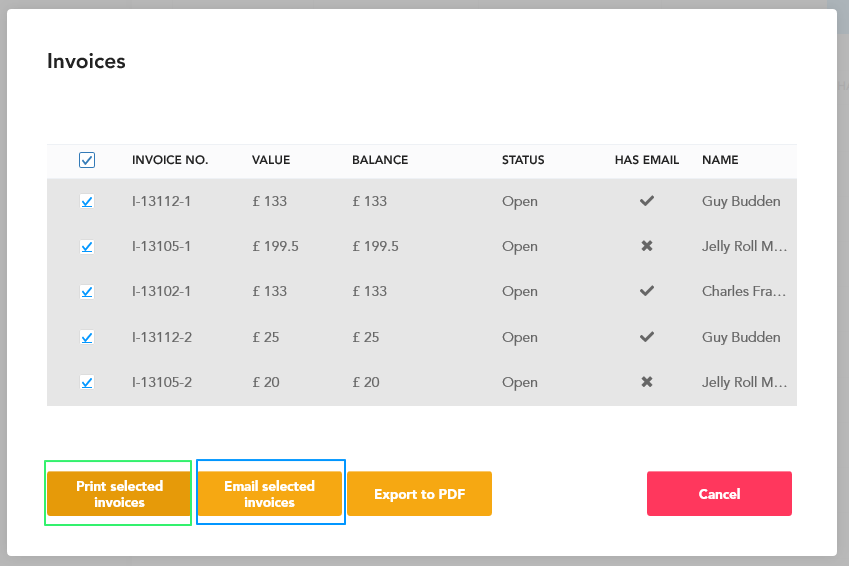 Printing is straightforward. To email, click through and then choose the invoice email template for guest bookings.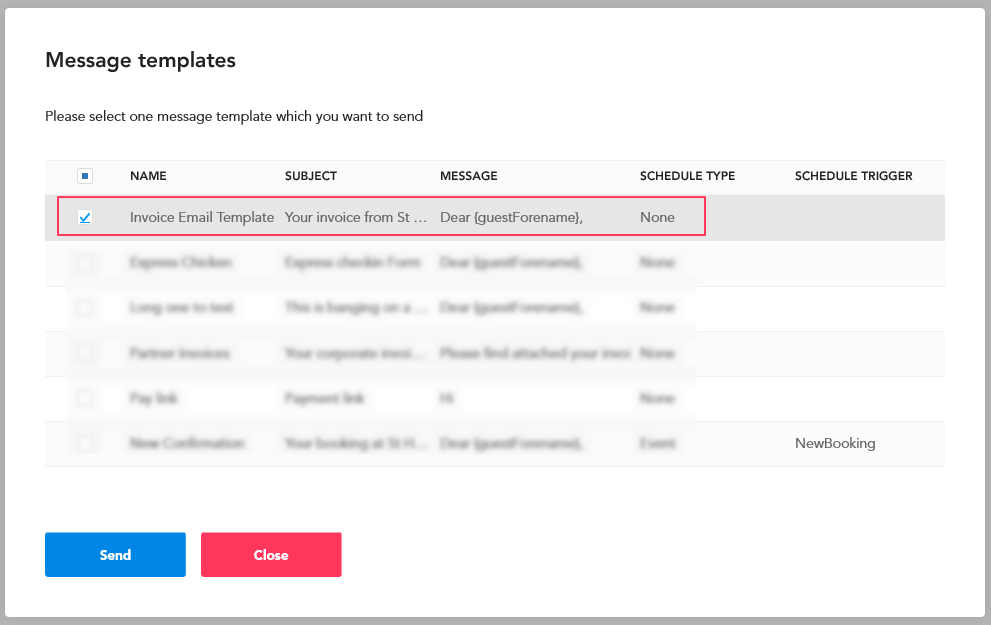 Then return to the main screen and this time select all your partner invoices.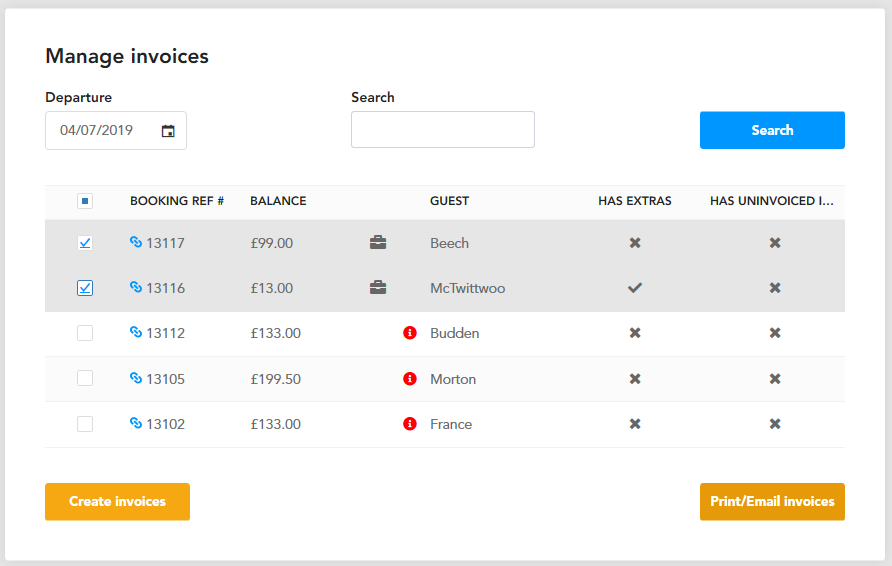 Print / Email as before, select all on the next screen but this time select your Partner invoice email template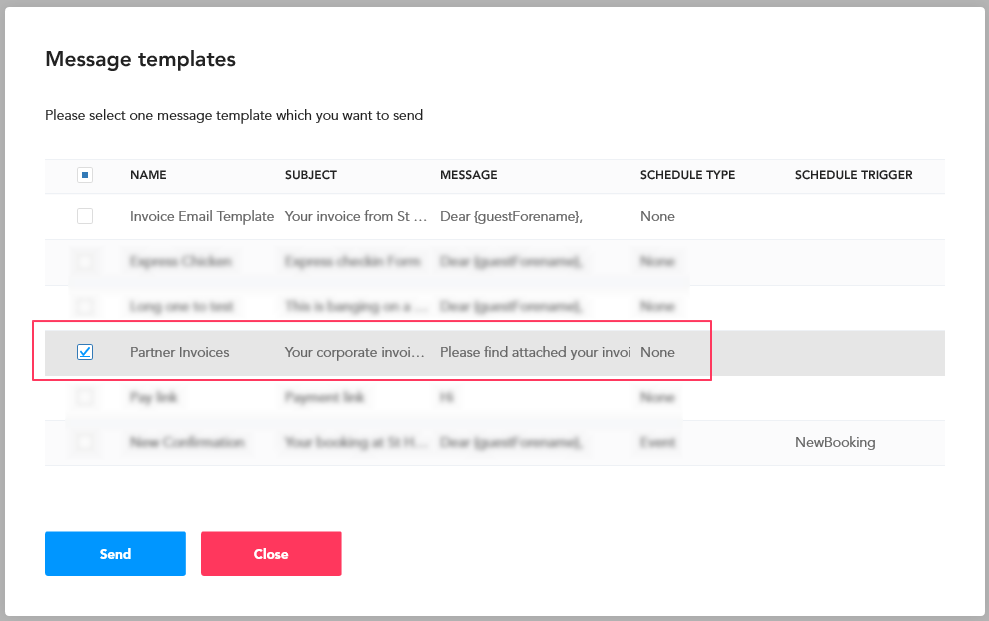 Click Send, and that's all your guest & partner invoices sent out via email.