Bookmark the Caterbook login: https://app.caterbook.net
Bookmark the Helpdesk: https://support.caterbook.net
Our Helpdesk has many articles that will answer common queries. A number of these also have high resolution video which can be made "full screen" by clicking the icon in the bottom right hand corner: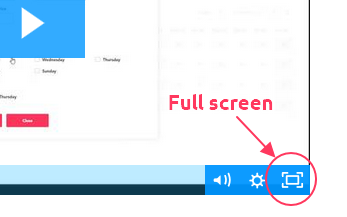 You can access the articles by searching for a topic in the Search bar, or by simply browsing one of the Categories.
If you can't find what you're looking for and need support, our staff are available Monday to Friday 9am - 5pm. You can:
"Submit a Request" from the top right of the Helpdesk when logged in;
Start a "Live chat" from the Help widget during office hours, or "Leave a message" outside those times;
Call us on 01840 298298, selecting option 2 for support.
All three methods will open a support ticket which will allow us to see your issue through to conclusion. Tickets are usually processed in the order in which they are raised, including any phone calls which might require follow up work.