Optimising Occupancy.
Simply, the shuffle row has one main purpose, and that is to enable you to move bookings around on the calendar, in order to free up space for a longer duration stay in the same physical room.
Where we have 3 Single rooms, it can be difficult to see where there is space. So if we Filter to show only Singles: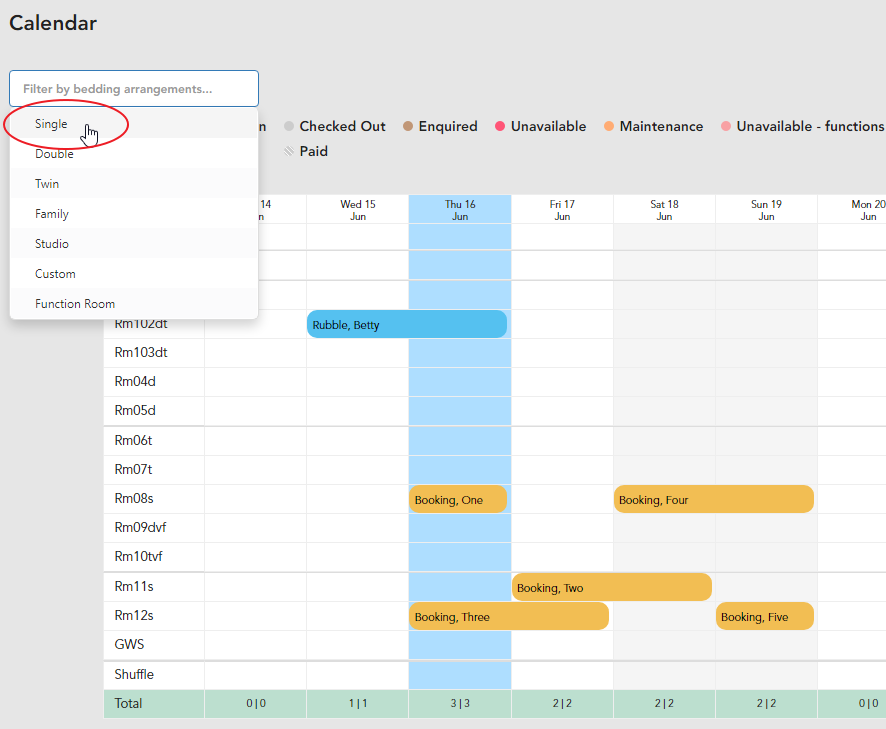 We can then shuffle the existing bookings around, and free up a 4 night stay in the same room (Room 8).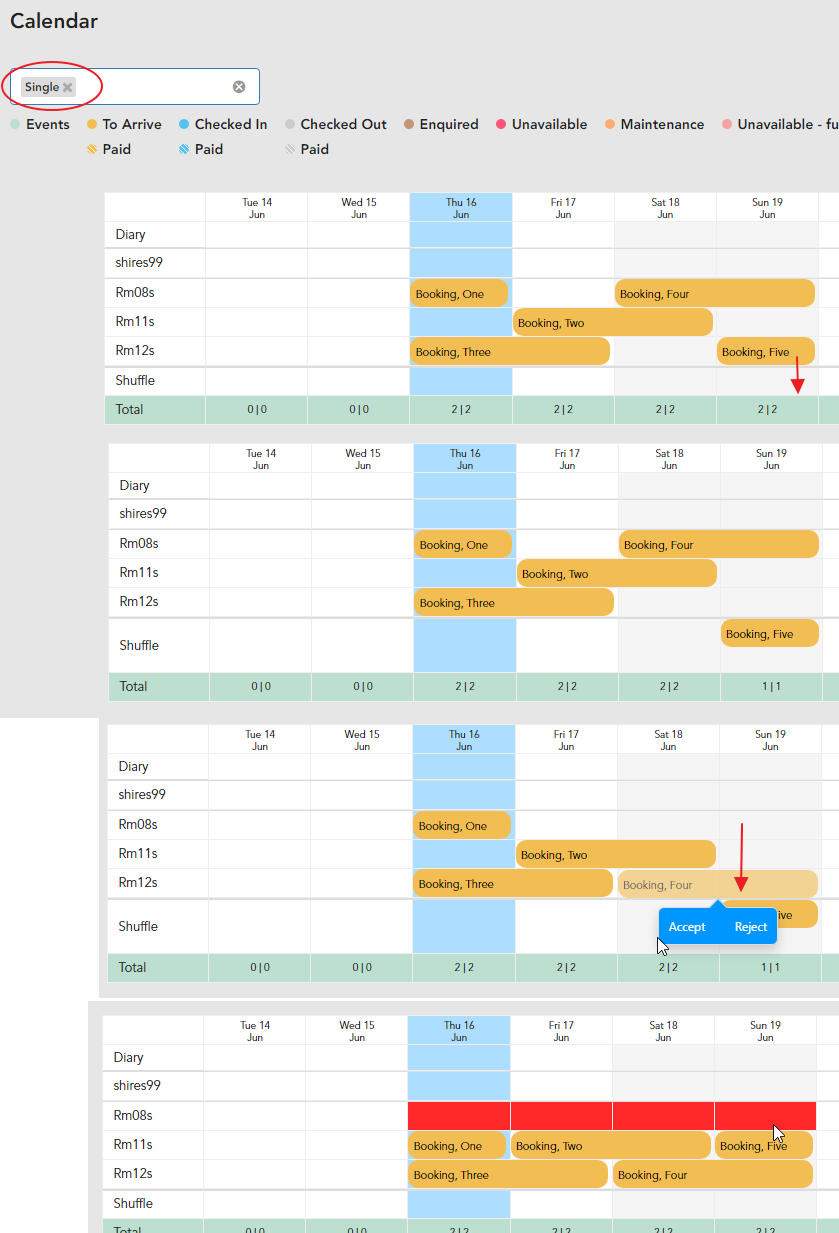 If you were ever to receive a double booking, this would be imported and parked on the shuffle row so that you can attempt to find space for it.
Important:
Never put a booking in the shuffle row and leave it there. That's not what this is for. If a booking is cancelled, cancel it, or if it's an OTA booking, get the guest to cancel at the OTA. Don't park a booking here and try to sell the room again. It won't work.
Never try to edit a room whilst it's on the shuffle row. Don't change the dates, or the room type, there's no guarantee any changes will be pushed to the OTA's meaning you might end up with inaccurate room counts and bookings you weren't expecting.