Just like closing out a Room type, from the Inventory / Availability menu, scroll down and the function rooms appear at the bottom of the screen.
Clicking in the cell for a date allows you to close out that date, or a range of dates, by setting the 'Status' as 'Unavailable' in the pop up screen.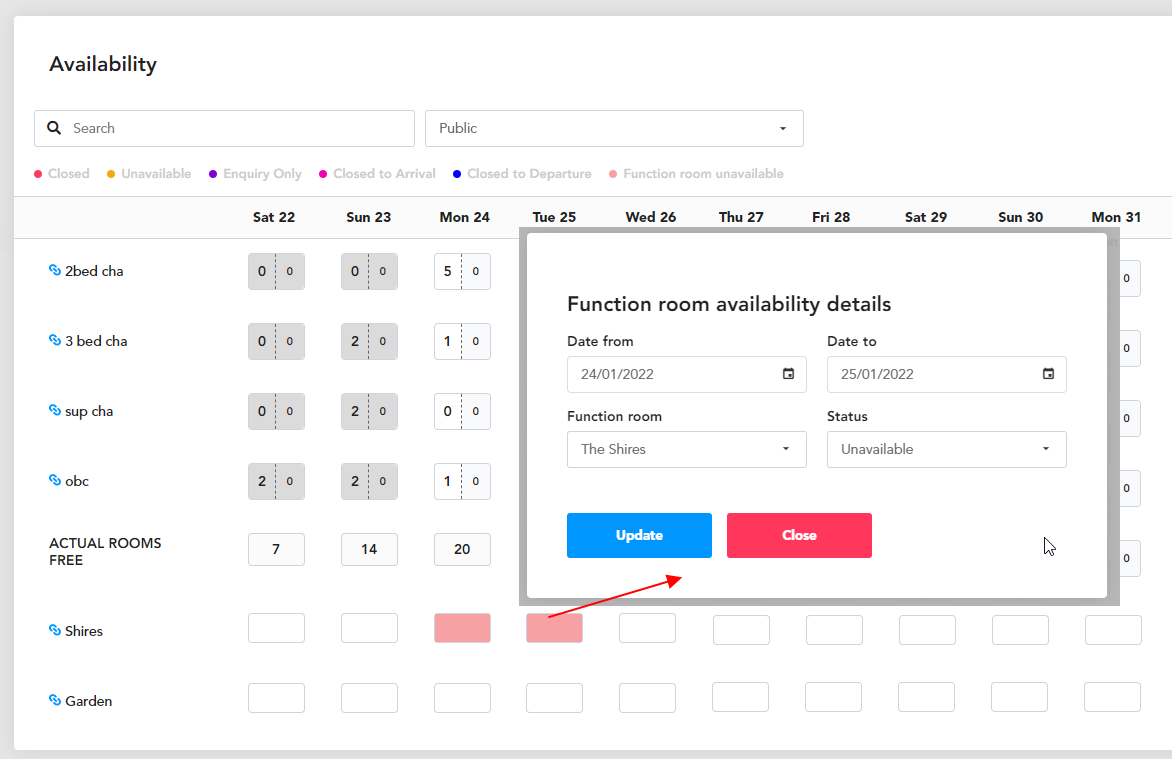 This will then appear closed on the Calendar screen,

and also when trying to add the room to a new function.