Sometimes, adding a note in a booking isn't enough if you need to ensure other staff members don't move a guest from a specific room.
Caterbook has the ability to lock a room within a booking and prevent it from being moved as a result of:
clicking and dragging on the calendar;
manual editing;
an existing OTA booking being subsequently modified.
From the Rooms tab, click the padlock icon.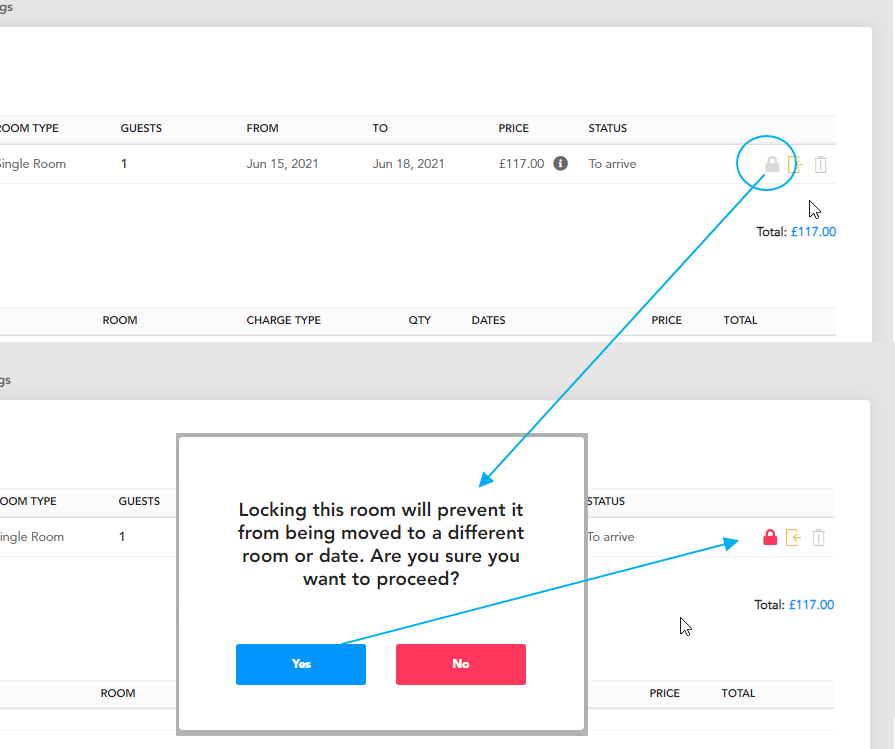 Note:
For any OTA reservations that are locked, this will prevent any modifications sent by the OTA from updating this booking automatically (i.e., date changes, room type changes etc). You will receive an email and a dashboard notification advising you to manually update the locked reservation, by first logging in to the extranet and checking what has changed with the booking.