Only ECOM transactions are in scope for PSD2. In Caterbook this means:
Payments taken on your website
Payment links generated from an email template
All of these ECOM transactions are managed on our providers infrastructure and as such we have had to make no changes to Caterbook in order for this to work.
There are some new changes to your MMS account, with the addition of a new tab for PSD2 SCA.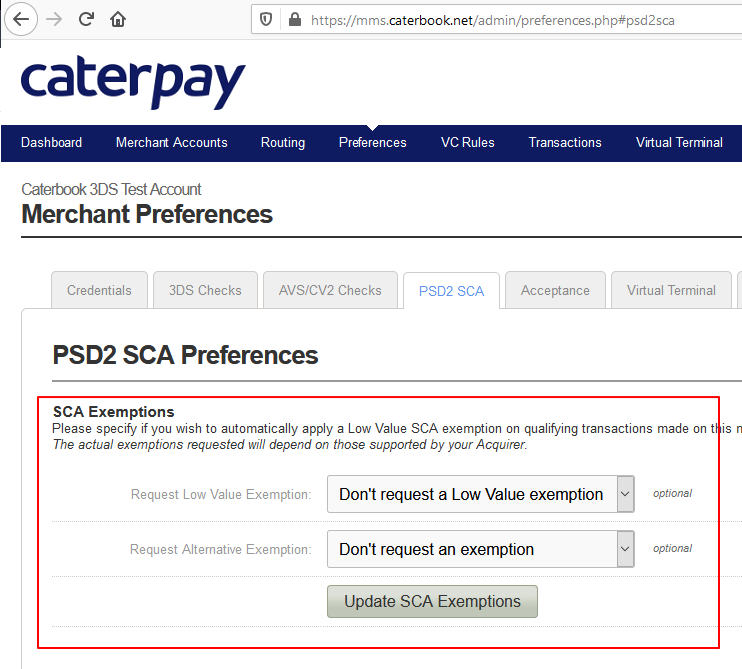 Also, under the 3DS Checks tab, there are two additional fields here.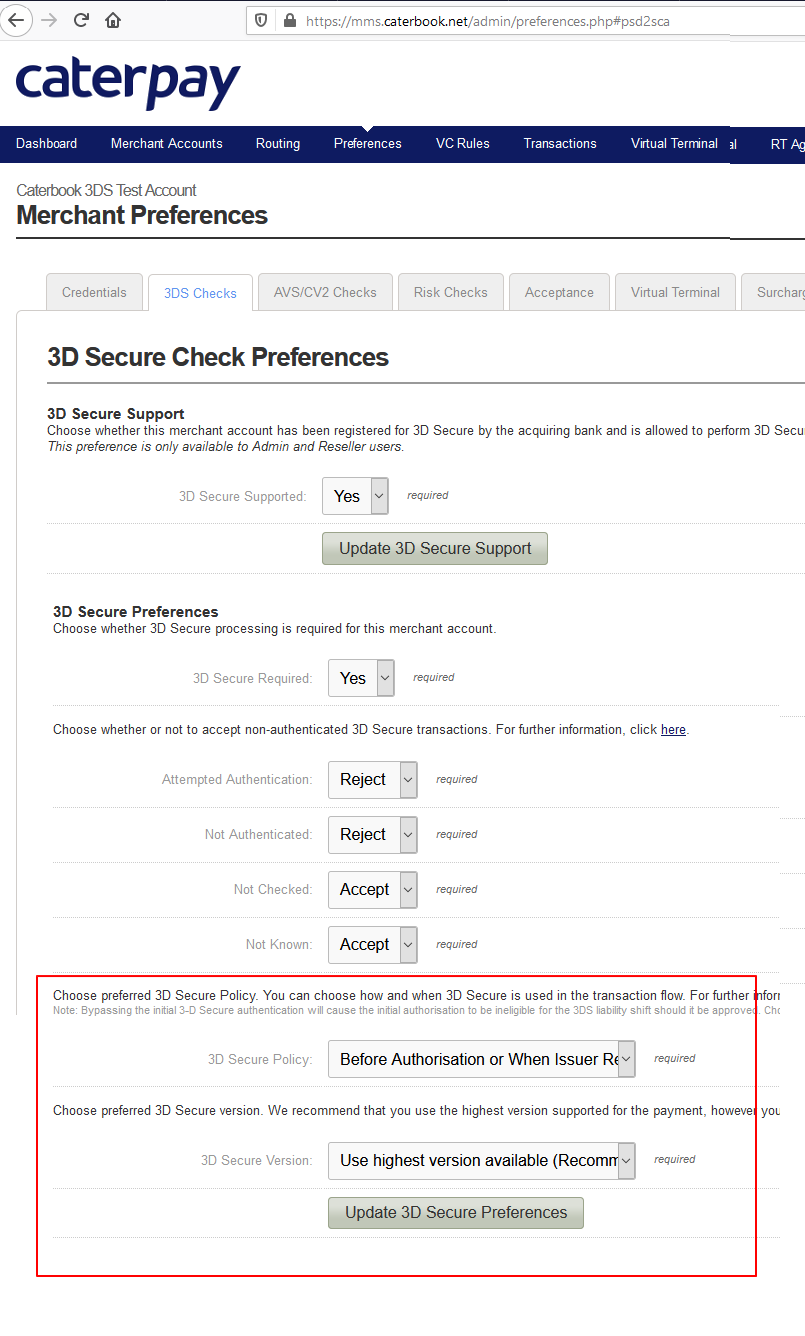 Our recommendation is that you leave these as the default settings. If you are experiencing any teething issues with this new system and see payments being consistently declined then you might want to temporarily change the 3D Secure Version to "Use version 1 only".