A promo code can be tied to a specific rate plan and/or room types through the use of a Rate schedule. From the pricing menu, select Rate schedules and click to Add new schedule.

Add the Name of the promotion, set the Status as Active and click Save.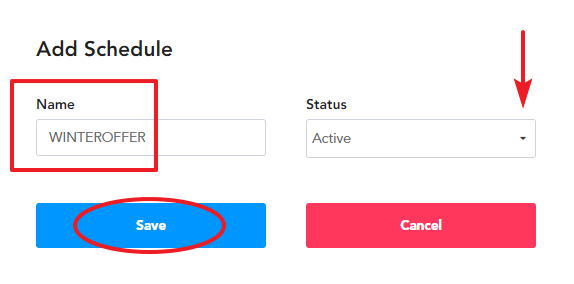 Once saved, you can then select which Rate plans and Room types you wish to restrict the promotion to. Click the yellow Rate Plans button and click Add new to select a rate plan(s) from the drop down-menu. Click Save to save the selection.

Follow the same process to add the Room types applicable to the promotion.

Next create the promo code itself from the Promo codes screen under the Pricing menu, by clicking the blue Add new code button.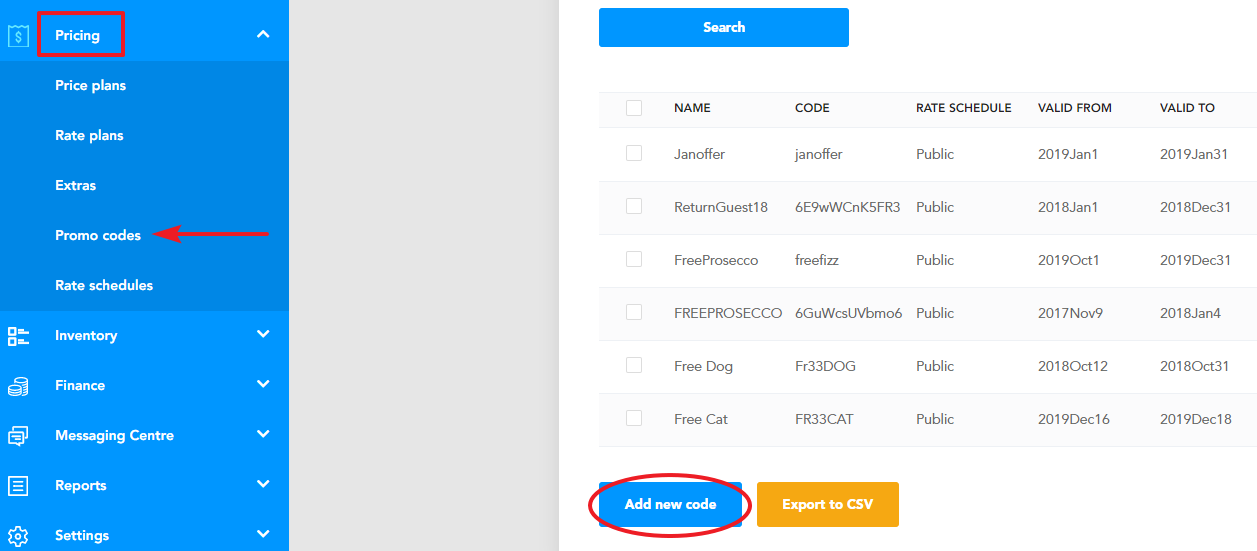 Give the code a Name for you to identify the terms of the offer and add the Code, as entered by the guest. Select the newly created Rate schedule from the drop-down menu. Set the Discount type, discount Value and set the date range for during which the promo code is bookable. Click Add to save the promotion.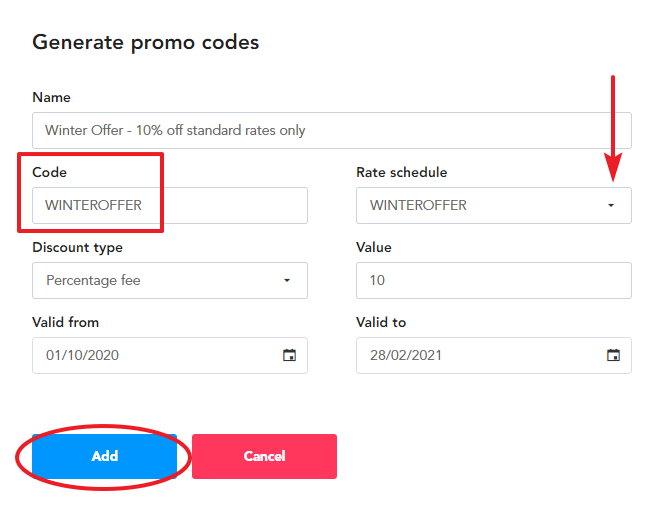 Finally, activate your promotion on the Promo codes screen by selecting Active from the drop-down menu to the right-hand side.

When a guest enters the promo code on the web booking engine, only the rate plans and room types tied to the offer will appear.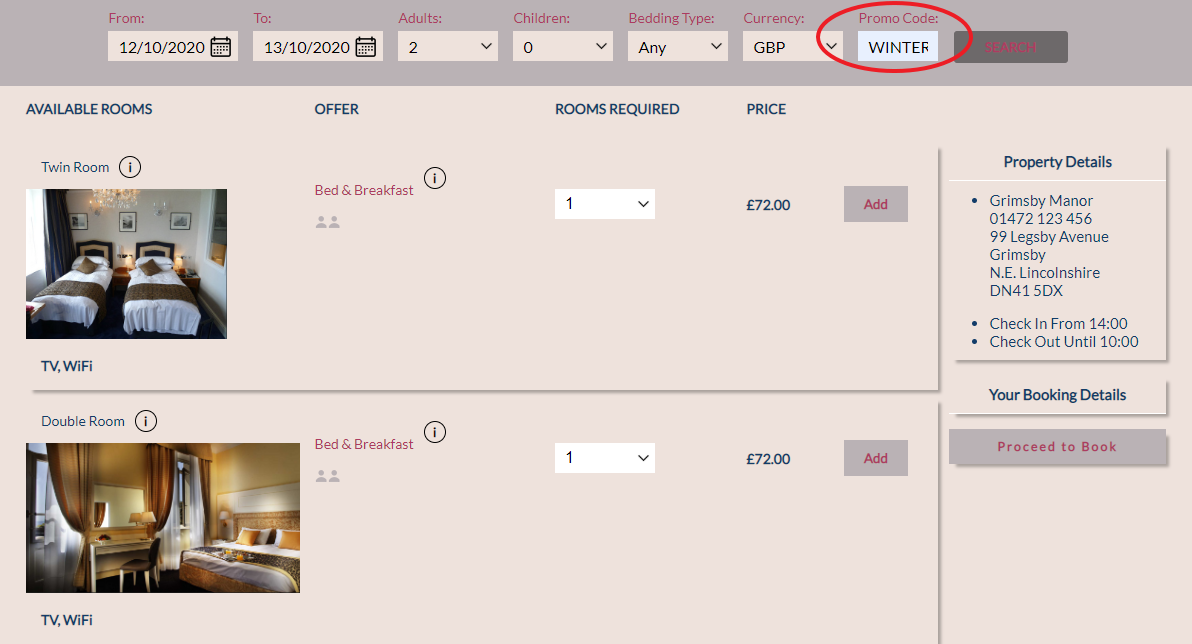 Similarly, where staff enter the promo code when making a back-end booking, only the rates and room types tied to the promotion will be displayed.