In Caterbook, one room can be mapped as several Room types. Take for example Room 1 here, it has a double and two single beds. We could offer it for sale as a Single, Double, Twin and Family Room type.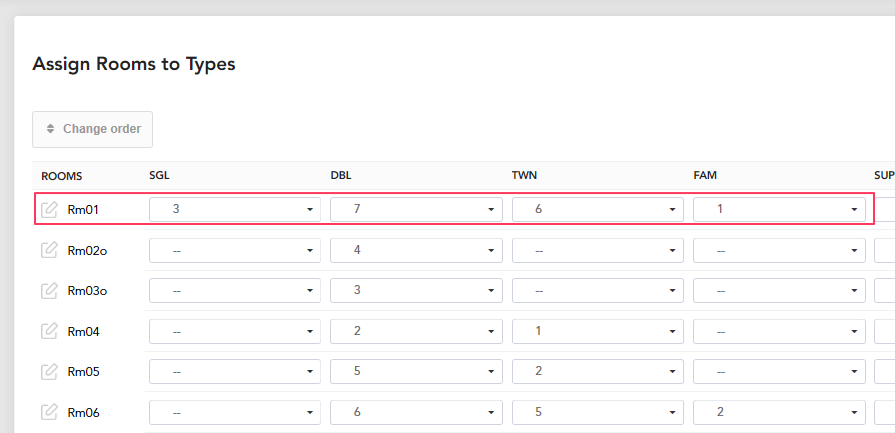 On a bank holiday weekend, we don't want to sell any of our rooms as singles, so we can close out the Single Room type, and make that type unavailable to book on our website, and on our OTAs. (You can still manually create a booking as that type.)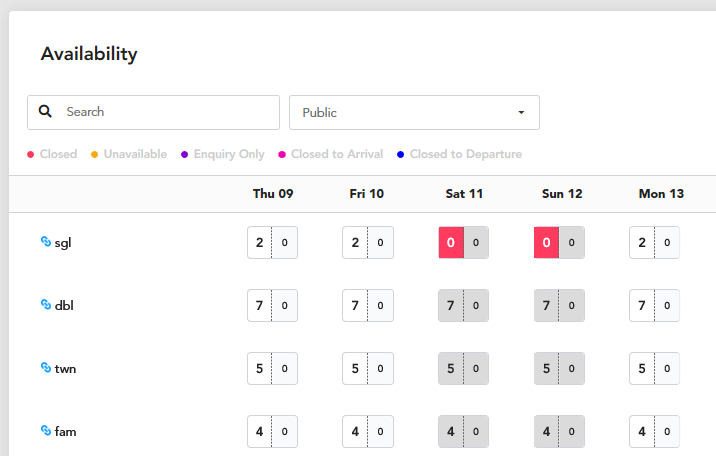 If closing a room type were to close all the rooms mapped as that type completely, we would not now be able to sell Room 1 as a Double, Twin or Family room. So that doesn't happen, you can still sell Room 1 on your website and via OTA's as the other room types.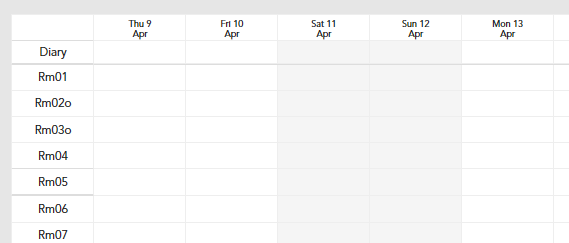 If you wanted to take Room 1 out of sale completely, to do this you'd right click on the calendar: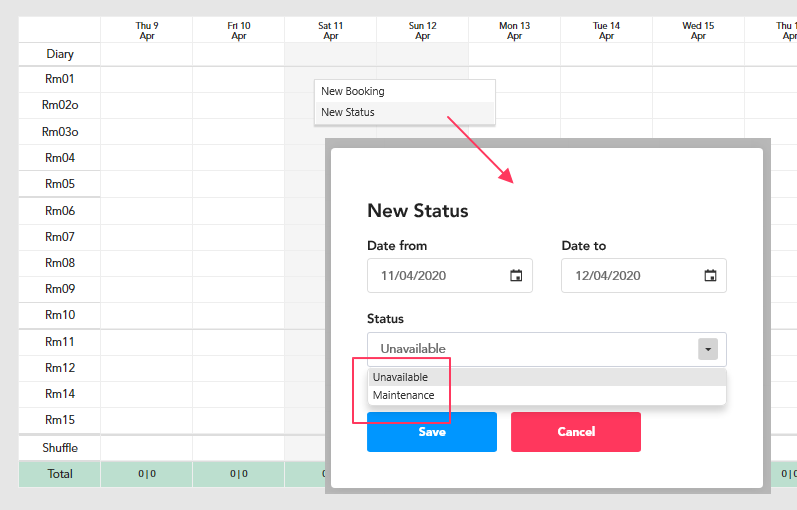 and select the appropriate status.
Just remember that on your website, and on your OTA's like booking & Expedia, it is Room Types that are actually being sold, not individual rooms, even if you have a 1 : 1 relationship between a phyiscal room and a Room Type.