Unfortunately, the way Facebook works has recently changed, and it's no longer possible to "book" with anything other than a small, closed number of platforms (none of which are actually hotel PMS at this point in time!)
You can however use one of Facebook's buttons to point Facebook users to your website's booking engine.
This article assumes you already have a Page set up for your property on Facebook. If you don't, you can follow the instructions here to find out how.
From your business page then, click "+ Add a Button"

Next, we'd suggest choosing one of "Contact Us" or "Learn more" as the most sensible options.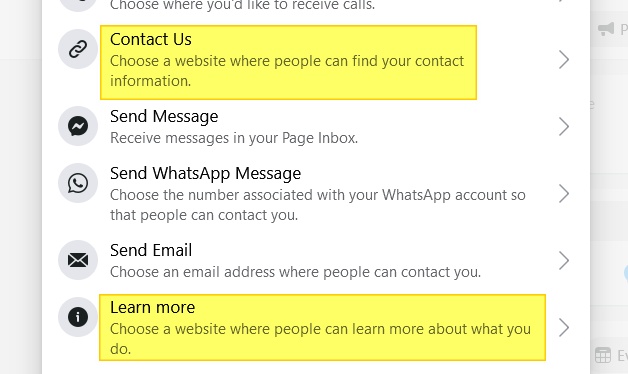 Finally, enter the URL of the booking page on your website.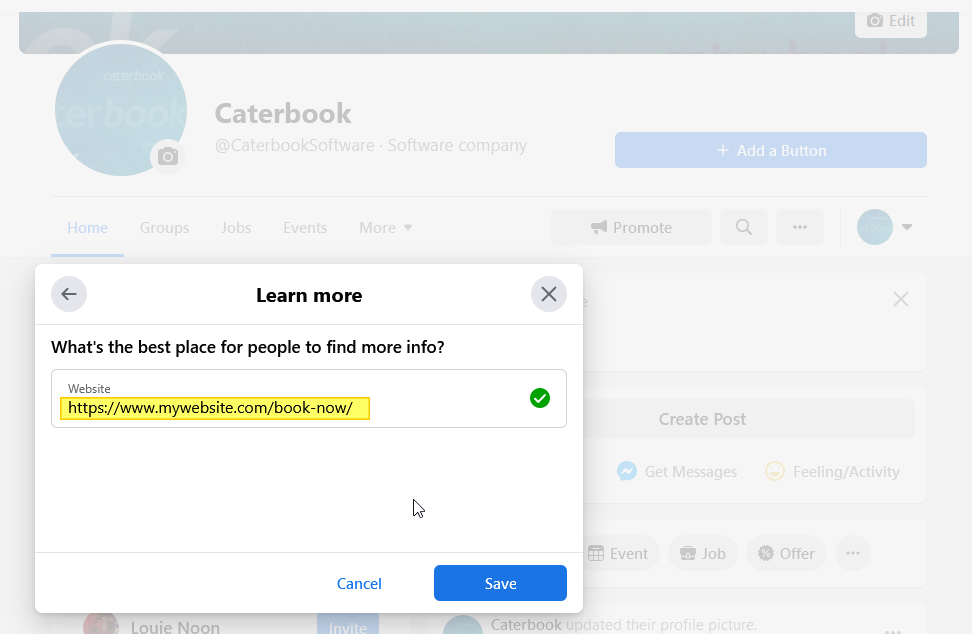 Not ideal, but once again that's what Facebook are allowing you to do, it's not a failure of our or anyone else's system.