There is no option to do this from within Caterbook, but it is possible to send a link to a guest allowing them to verify their card online, which you can then access from within the Caterpay Merchant Management System should you need to charge for a no show etc.
The important thing to remember is that you'll need to generate a unique link for each guest.
Also, understand that the card will not be linked to the booking inside Caterbook but can still be charged from within MMS.
You might want to create an email template first for this purpose.
Log in to MMS, and select the Virtual Terminal Link at the top menu.
Change the Transaction Type to Verify, and the Payment Mode to Generate a Pay Button. Scrolling down a little further, for your own records (and the guest's peace of mind) enter the booking reference in the Order Description field.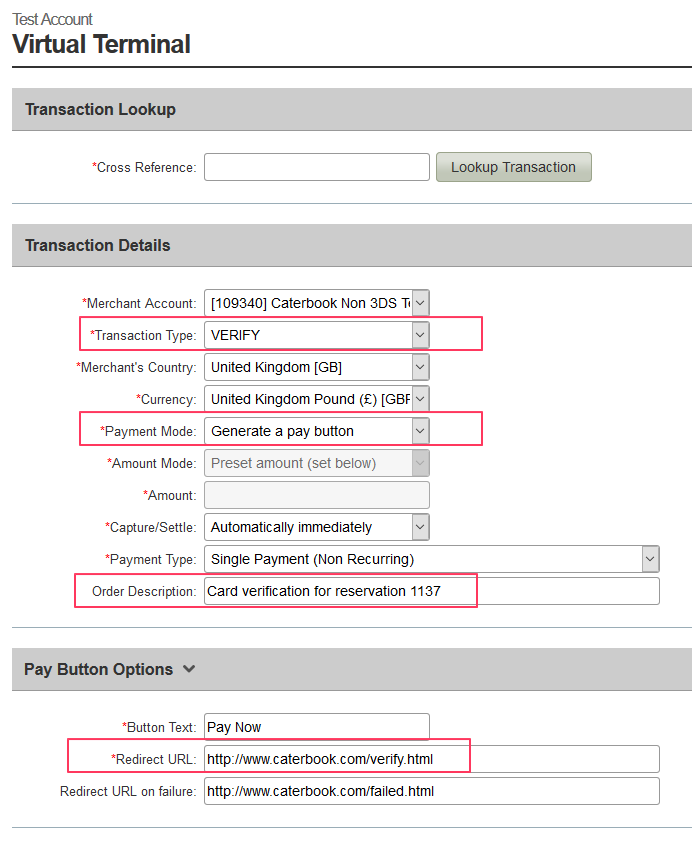 You'll also need to create a landing page on your website to send the guest to once they have successfully verified their card and enter this in the Redirect URL box, (and optionally a second one if the verification fails).
Scrolling down lower on this page, enter the guest's contact details if you have them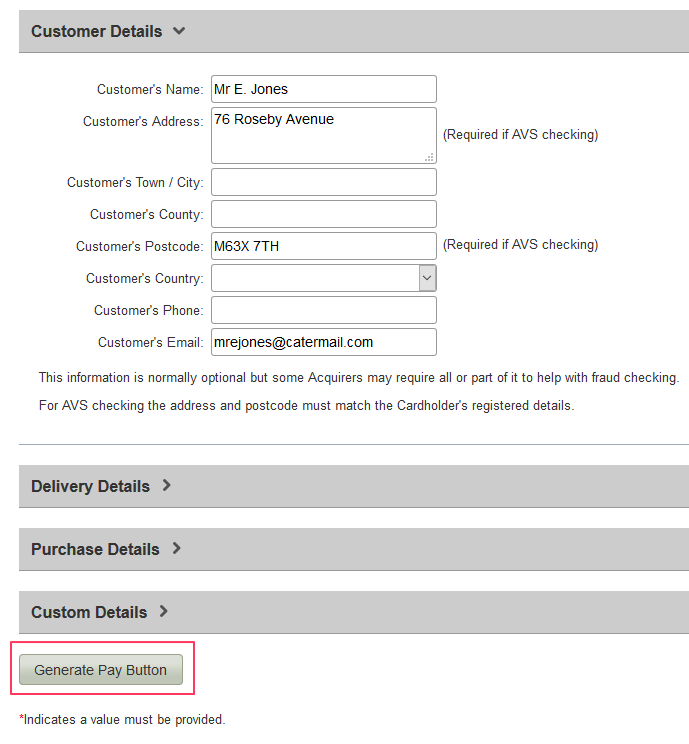 And then click to Generate Pay Button. On the next screen, select Link Only and Copy to Clipboard.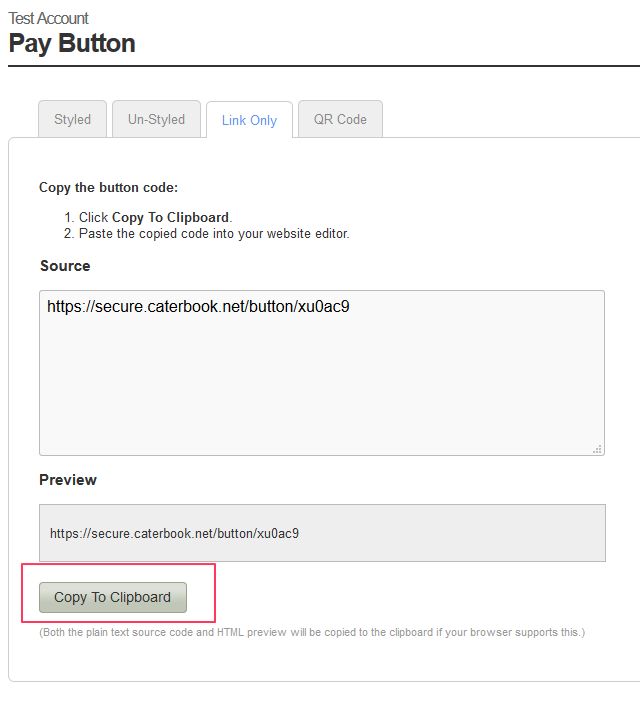 Again, this is NOT A GENERIC LINK. You'll need to repeat this for each guest who's card you want to verify.
Now, open up the guest's booking in Caterbook and go to the Guests tab. Assuming we have an email address for them, you can click the email icon to the right.

Click on the email template you created for this purpose.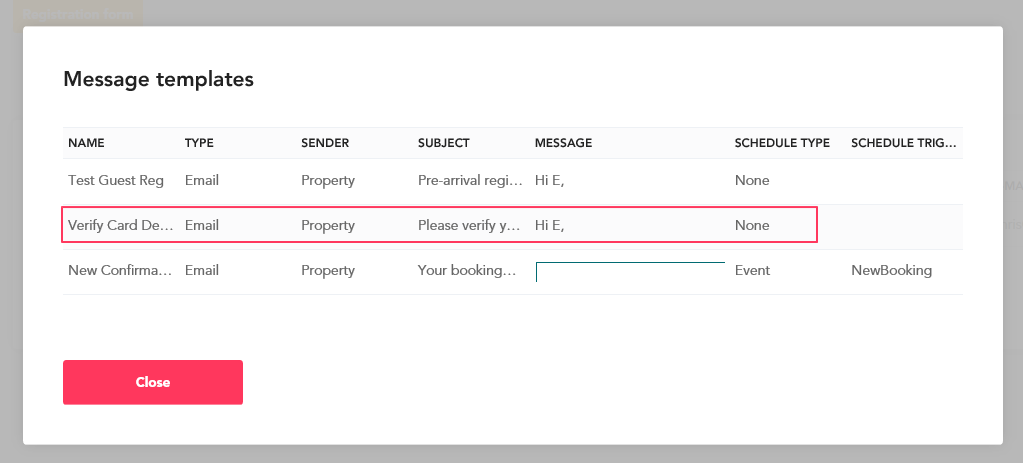 Select your link text by clicking and dragging (1 in the image), and then click to Insert/edit link (2 in the image).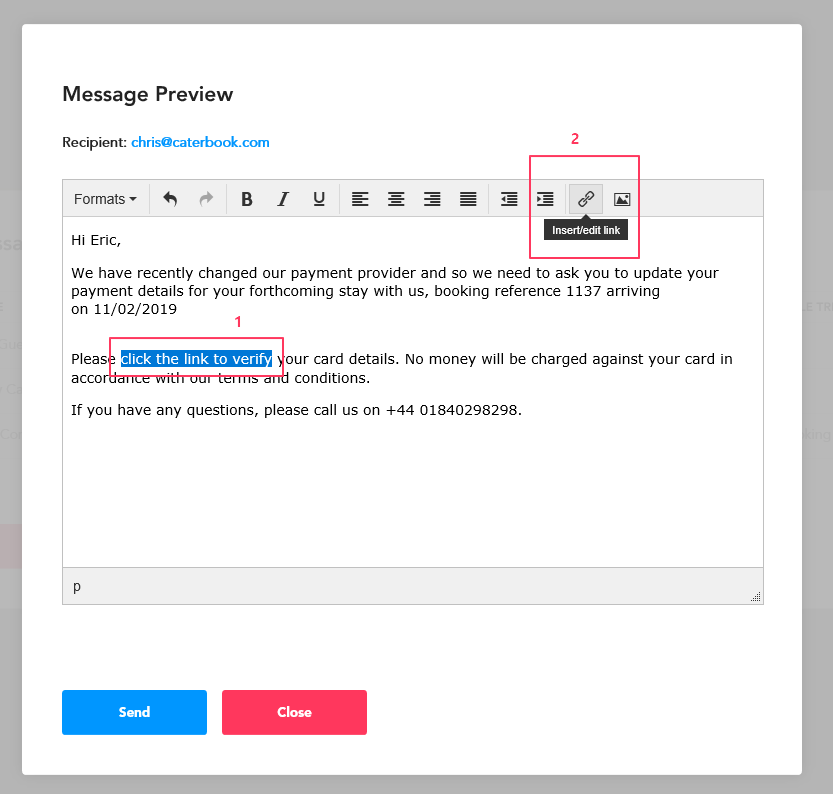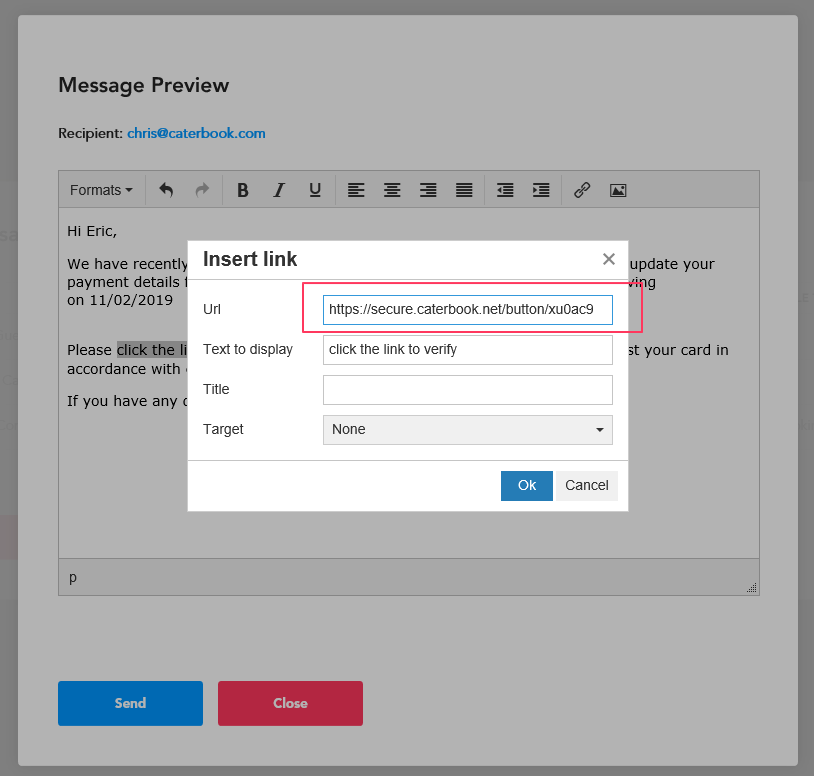 Paste the link we copied earlier, click OK and then Send.
The guest then receives an email that looks something like this:

and on clicking the link, the Caterpay gateway window launches, pre-populated with the guest details we entered earlier;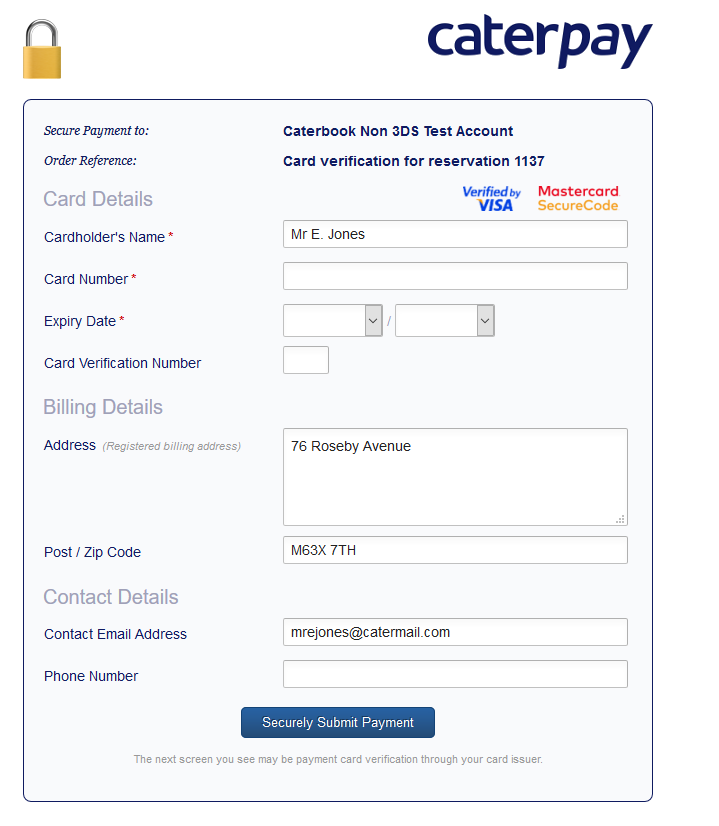 The guest enters their details and submits, entering any 3DS/VBV data if required (this of course is our simulator account);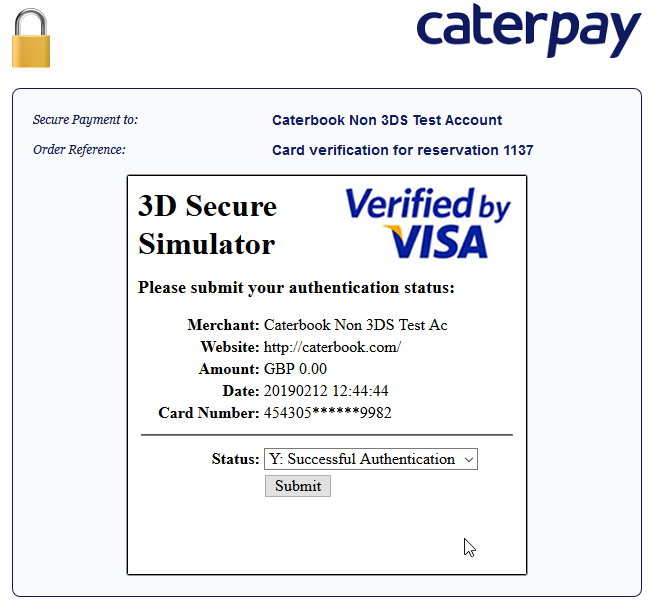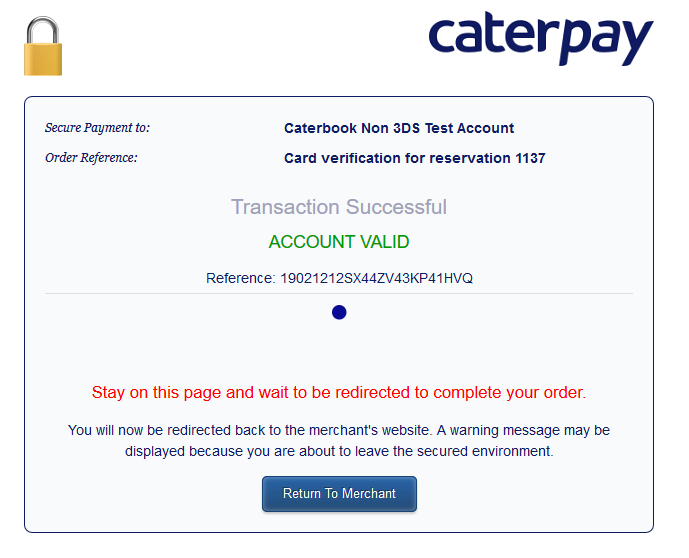 Before being redirected back to your landing page:

And the card details are there in MMS, complete with booking reference should you ever need to charge this guest.