From the Dashboard, click Book Now at the top right OR from the Booking menu, click New booking.
Set the dates, number of people and any other parameters and then Search.

Tick to select the Room type and Rateplan, set the required number of rooms if > 1, and Add to booking.

Having selected two doubles here, we could then proceed to add other rooms for the same dates by also ticking "Twin" and choosing the required number.
You could then perform a second search, this can be for the same dates but doesn't need to be, and could be for a different number of people.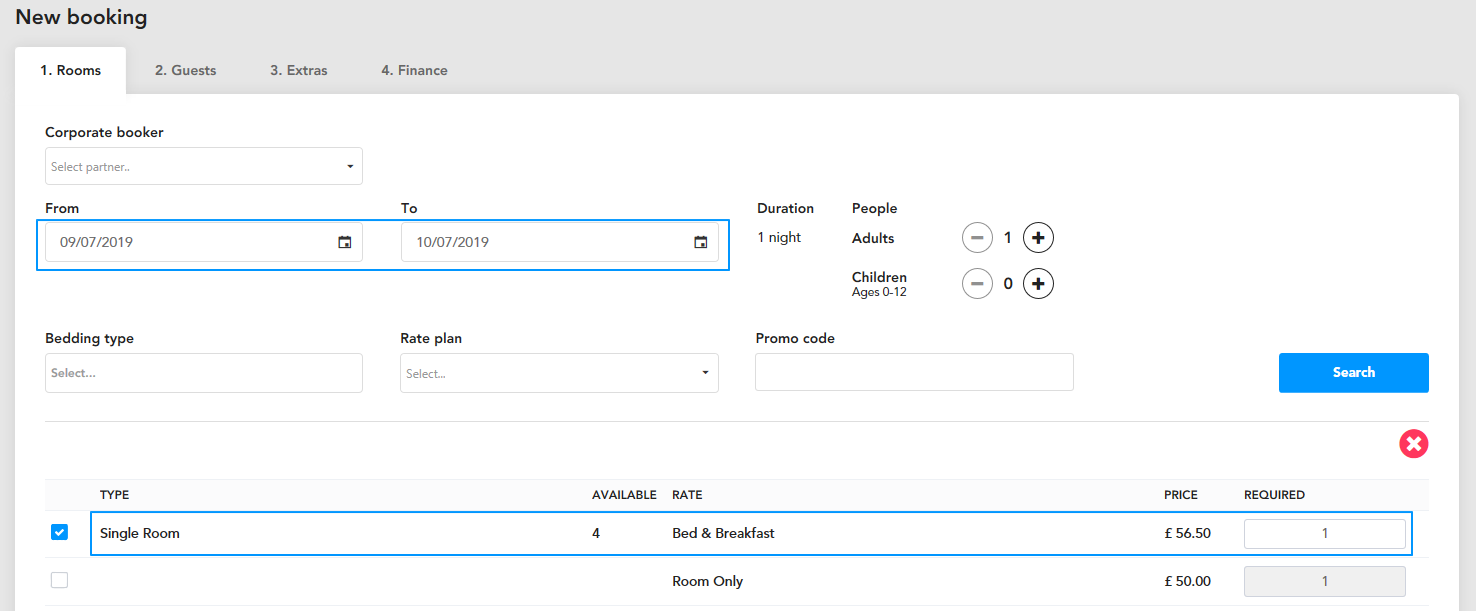 Adding this Single Room to the booking gives us different dates:

Remember, each room within a multi-room booking can have extras assigned to it, and can also be invoiced separately.