A virtual room is made up of two or more physical rooms, which can then be sold together. Example applications might be:
Adjacent double and twin room with inter-connecting lockable door that can be sold as a "Family Suite"
A corridor of 6 rooms being sold together for stag / hen group type bookings as a "Group Dormitory".
Exclusive use of the whole property for a wedding or Family event.
From Availability / Assign Rooms scroll down and click Add virtual room

From the drop down, tick each room that you want to be a part of this Virtual Room and save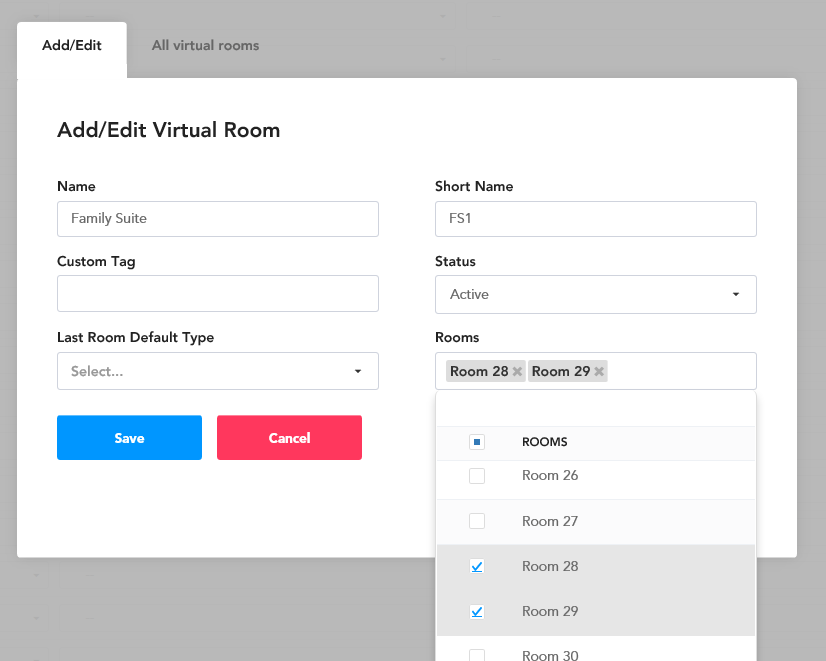 You can then map the Virtual Room (indicated by a blue "V" on the edit icon) in this case as the second available Family Room. In this example, the Family Suite FS1 would only be able to be booked if rooms 28 and 29 were both free on the dates in question.