Many of our customers will already be working with a Channel Manager. To switch over to Caterbook, firstly log in to your Booking.com extranet.
From Account at the top right, select Channel Manager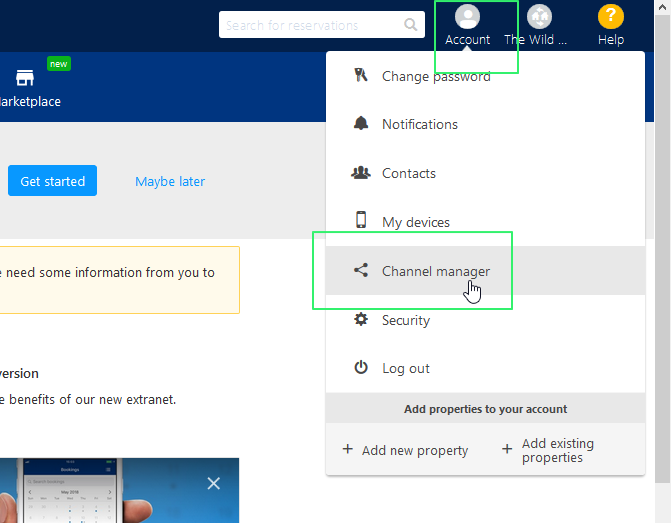 .
If you do need to disconnect an existing Channel Manager, press the red Deactivate button as shown below. If not you would see the next step "Connect your Channel Manager":

You can then "Connect your Channel Manager"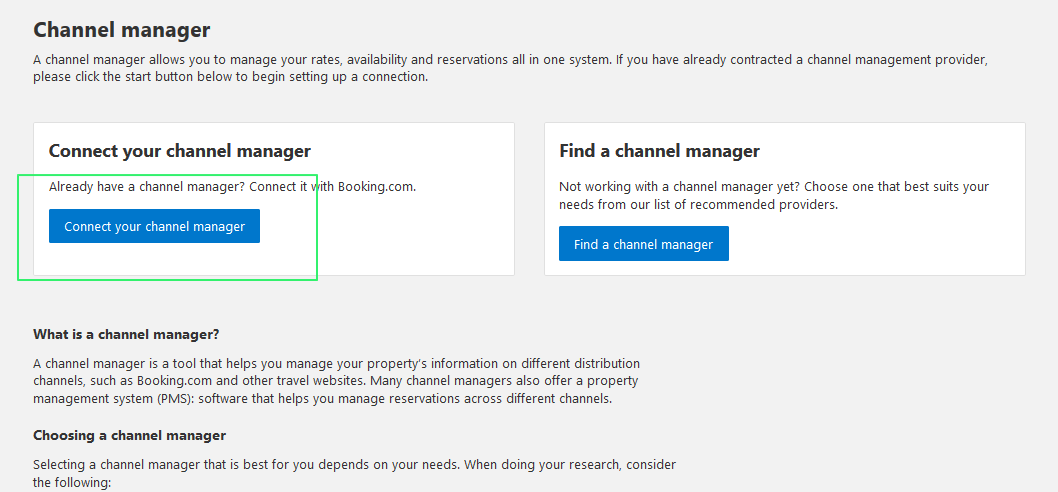 By searching for "Caterbook" and then selecting CaterBook (Caterbook Ltd)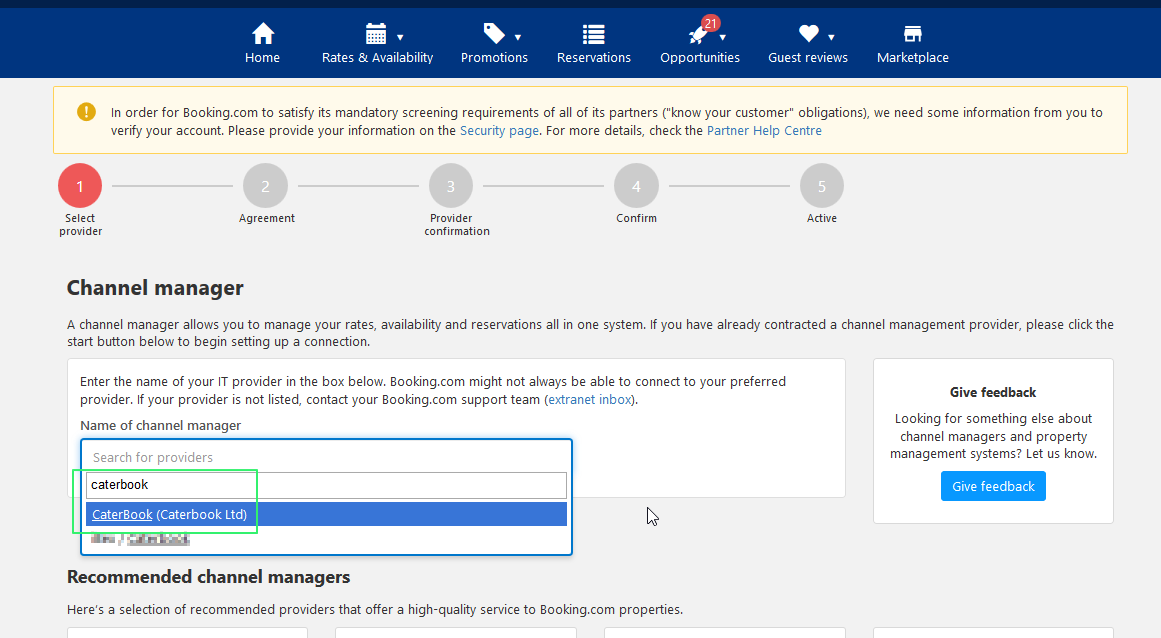 You will then have started the process which consists of:
1. An email is sent through to our team, where we begin the initial mapping process. Assuming we have no questions to ask you, we will then confirm that we are ready for you to activate the connection.
2. You will receive an email from booking.com inviting you to confirm that you are happy to activate.
3. We receive activation confirmation via email that we can then begin the synchronisation between the two systems.