It's not possible to Delete payments in Caterbook for the purposes of security.  Payments can be edited and all edits are recorded in the booking Logs.  Should you need to completely remove a payment from a booking, you would simply refund it.  
Open the booking record and go to the Finance tab.  Click the Link icon next to the payment reference number to open the booking.

Add the Type and payment Amount of the original payment and then set the Purpose field as Refund by selecting from the drop-down list (NB there is no need to add the payment value as a negative amount).  Click Save to update the payment.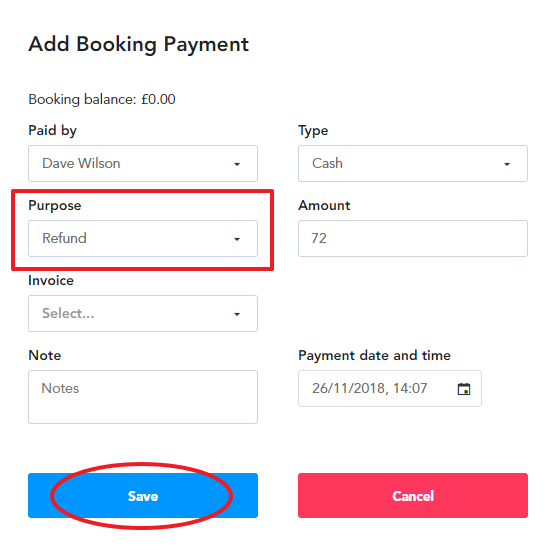 An overview of the original payment and the refund can be viewed on the Finance tab of the booking record.