Open up the booking record and go to the Finance tab.  Click the option to Add new payment.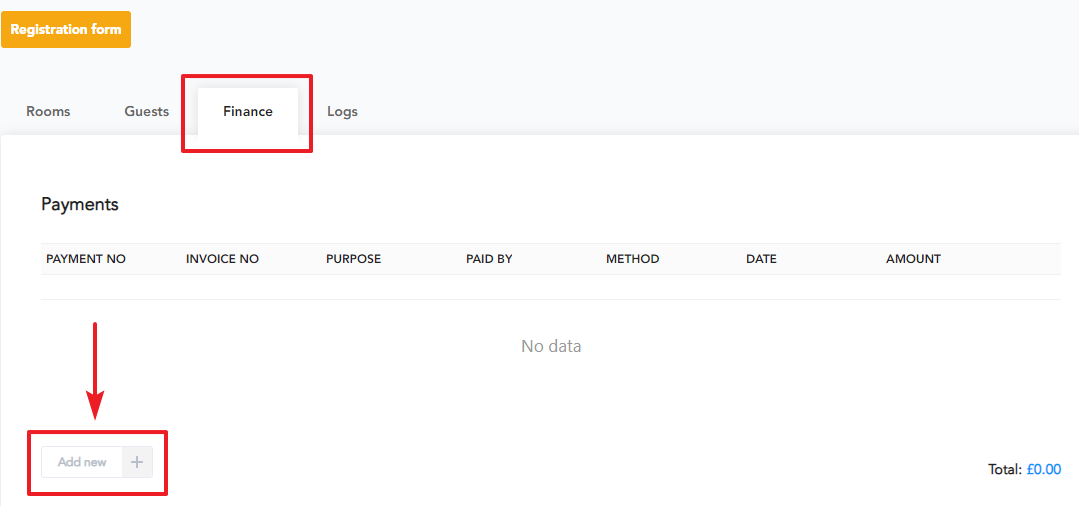 The outstanding Booking balance can be viewed at the top of the payments screen.  It's possible to add multiple payments to a booking.  Where there are multiple rooms, or the booking is tied to a corporate partner, you can select who made the payment from the Paid by drop-down.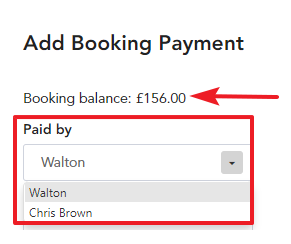 You can select a payment method from the Type drop-down (Cash, Bank transfer, Cheque, Card PDQ or Caterpay) and then you can define the Purpose of the payment - Deposit, Balance or Refund (for details on how to make a payment using Caterpay click here).  Add the payment value to the Amount field.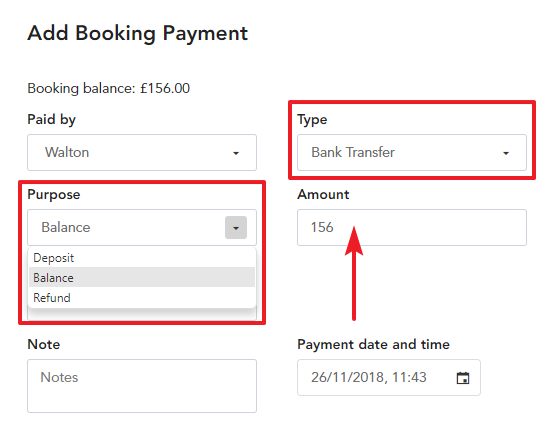 The Payment date and time will be set automatically, however, it is possible to change this if required, by clicking the Calendar icon.  Select the required date and time and click Done to apply the changes.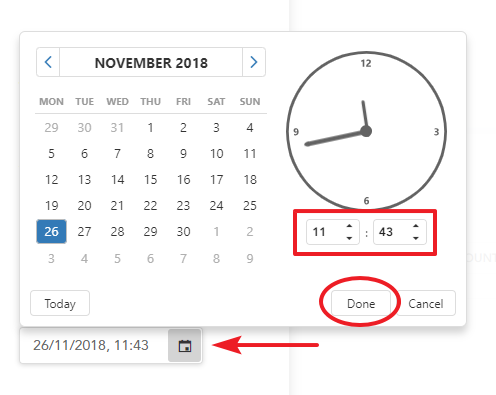 If there is already an existing invoice, which you need to add the payment to, you can simply select the invoice number from the Invoice drop-down.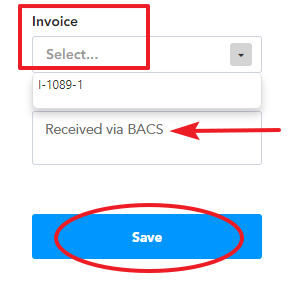 Should you need to make a note regarding the payment, the notes field will allow you to do so and these can be viewed on the Finance screen by hovering over the Information icon.  
Once the payment has been saved, a summary of the payment can be viewed on the Finance tab of the booking record. 

A receipt can be printed off by clicking the Print icon to the right of the payment entry.  

Where a property logo has been uploaded on the Invoice template screen, the logo will automatically be applied to payment receipts also.