For week-long (7 night) stays the day of arrival can be restricted at rate plan level. This is particularly useful for holiday lets where arrival is restricted to a specific day of the week. Any 7 night stay with a restricted specific day of arrival would need to be on it's own Rate plan.
From the Pricing menu, select Rate plans and open the relevant rate plan by clicking the blue Link icon to the left of the rate plan name.

On the Edit rate Plan screen, set the Allow Arrival type to Specific Day. Set the required Arrival Day and click the Save button to update the rate plan.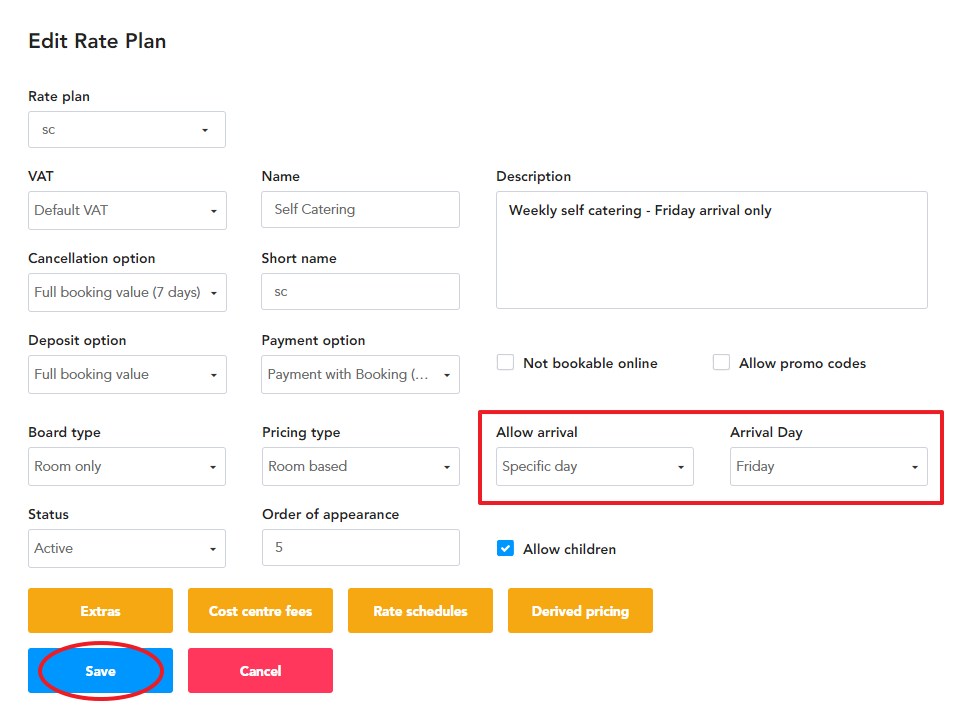 Note: For shorter length stays requiring similar specific day arrivals (eg; a 3 night stay arriving Friday or a 4 night stay arriving Monday), you can achieve the same result by adding pricing on the Price plans screens for only the nights of the week that apply to the stay.