You can extend or reduce the duration of a booking from the Calendar by hovering your cursor over the start/end of the booking.

Drag the booking to extend or reduce the number of nights. The price of the booking will automatically increase, based on the price set for the rate plan for the added night(s). If the stay duration is reduced, the price of the booking will automatically reduce based on the price for the removed nights. Click Accept to confirm the changes or Reject to abort the action.

To change the stay dates from within the booking record, click the Link icon next to the room on the Rooms tab.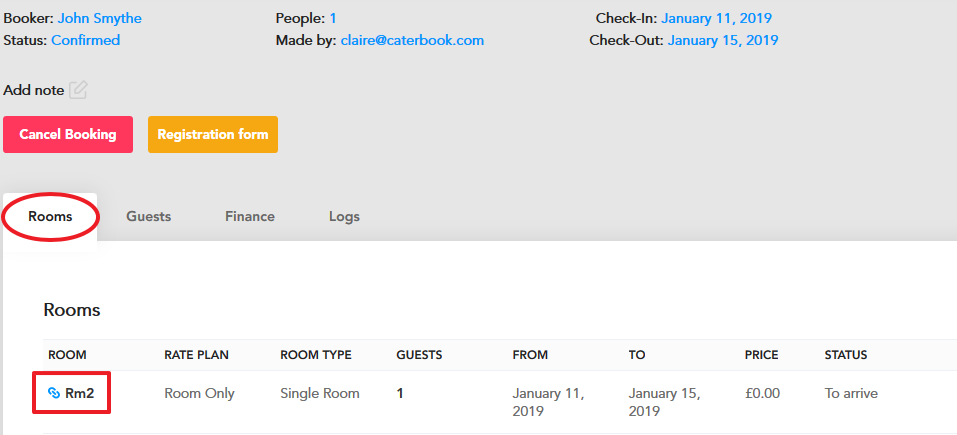 Change the Booking from/to dates by clicking the calendar icon to select the dates. Click the Save button to update the changes.