It's possible to link guests to a corporate Partner, so that corporate bookings can be managed accordingly.
New Partners can be set up and managed from the Settings menu, by clicking the Add new partner button.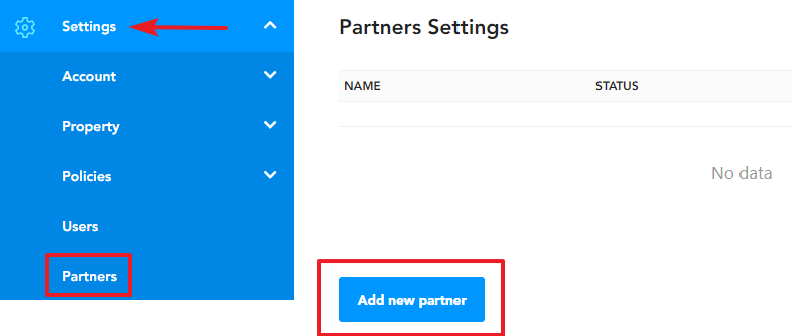 The corporate partner's name and contact details are added, along with a Partner's short name, which is used for identifying them throughout your Caterbook account.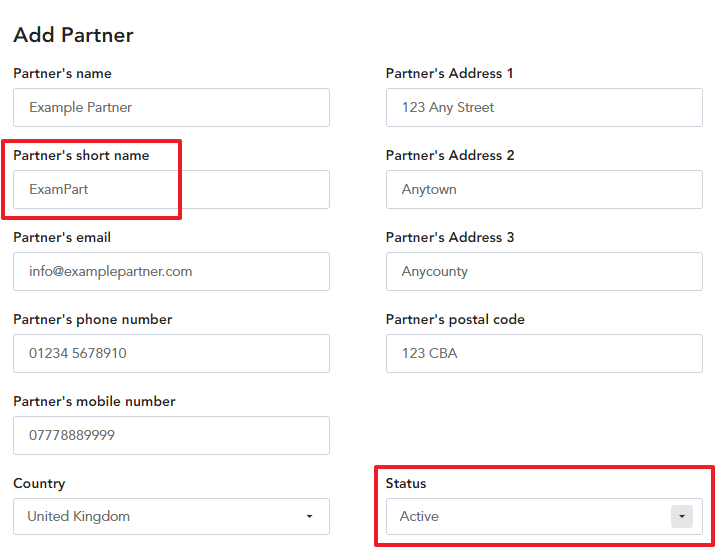 The section towards the bottom of the screen, allows you to restrict the partner to a specific Rate Schedule and also to set an Adjustment type and Price adjustment.
For example, if you wish to offer your corporate partner rates at 10% less than those on your own website, you would simply select the Public Rate schedule, with a percentage fee Adjustment type and a Price adjustment of -10%.

Should you need to offer different Deposit, Payment and/or Cancellation policies to your corporate partner, you will need to create a new rate plan and restrict the rate plan to a separate Rate Schedule.  Click here for details on how to do this.  In the example below, we have tied the partner to a Corporate rate Schedule, which uses separate rate plans to the public rate schedule.  We do not require any price adjustment, so this is set as 0.