To remove a room(s) from a group booking, locate and open the booking from the Calendar, Dashboard or Bookings Search screen.  
Click the Recycle Bin icon to the right of the room(s) you wish to delete from the booking.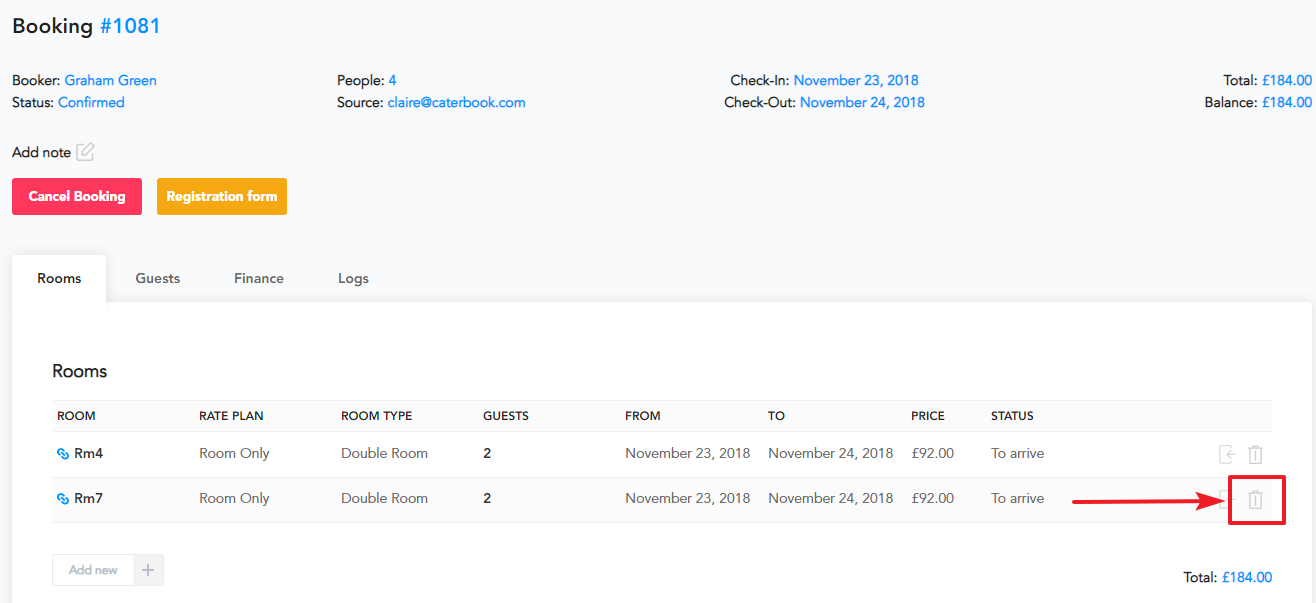 Confirm that you wish to remove the room, by clicking the Delete button.