The Calendar in Caterbook can be used for entering "quick" bookings. It bypasses the Extras and Payment screens, requiring you to select the rate plan & occupancy, and then enter the guest's contact details.
From the Booking menu, click Calendar.
Use the date picker in the top right to navigate to the required arrival date.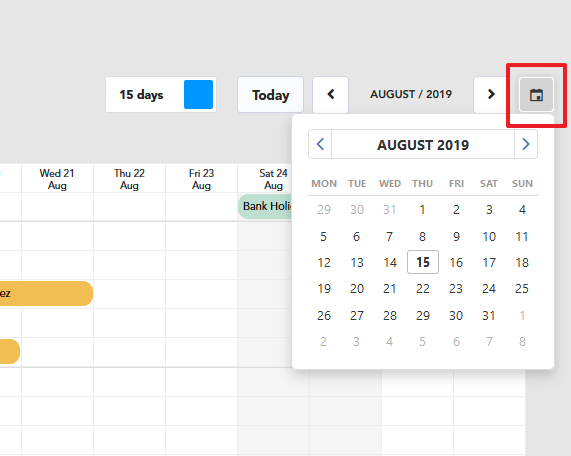 In the top left corner, you can filter to only show specific bedding types.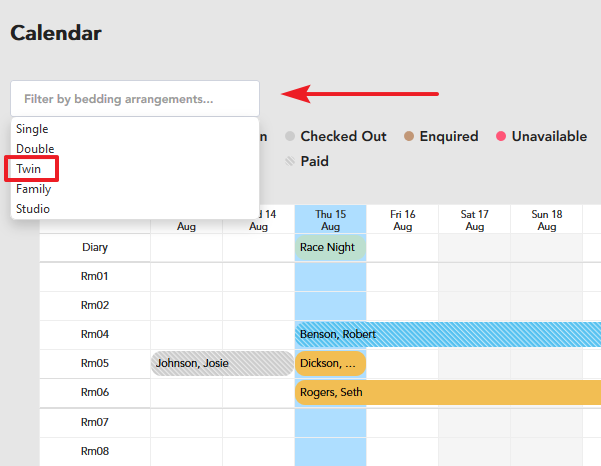 Click and drag from left to right on the room row you want to put this booking in.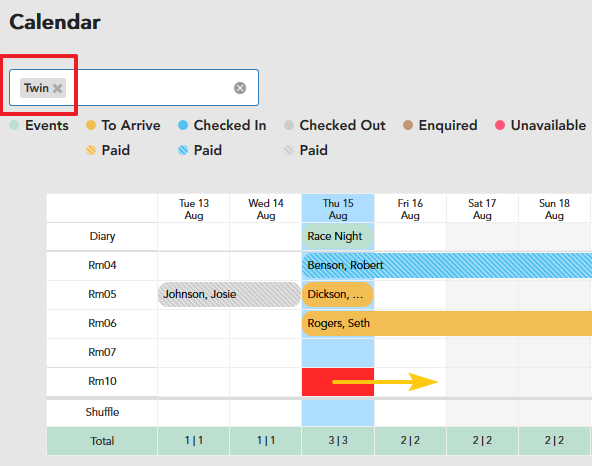 The Room tab will pop up, offering you the Suggested price for the dates, number of people, Rate plan and Room type currently selected. All these can be changed, and this would change the suggested price. The total price can be over ridden before clicking Next >.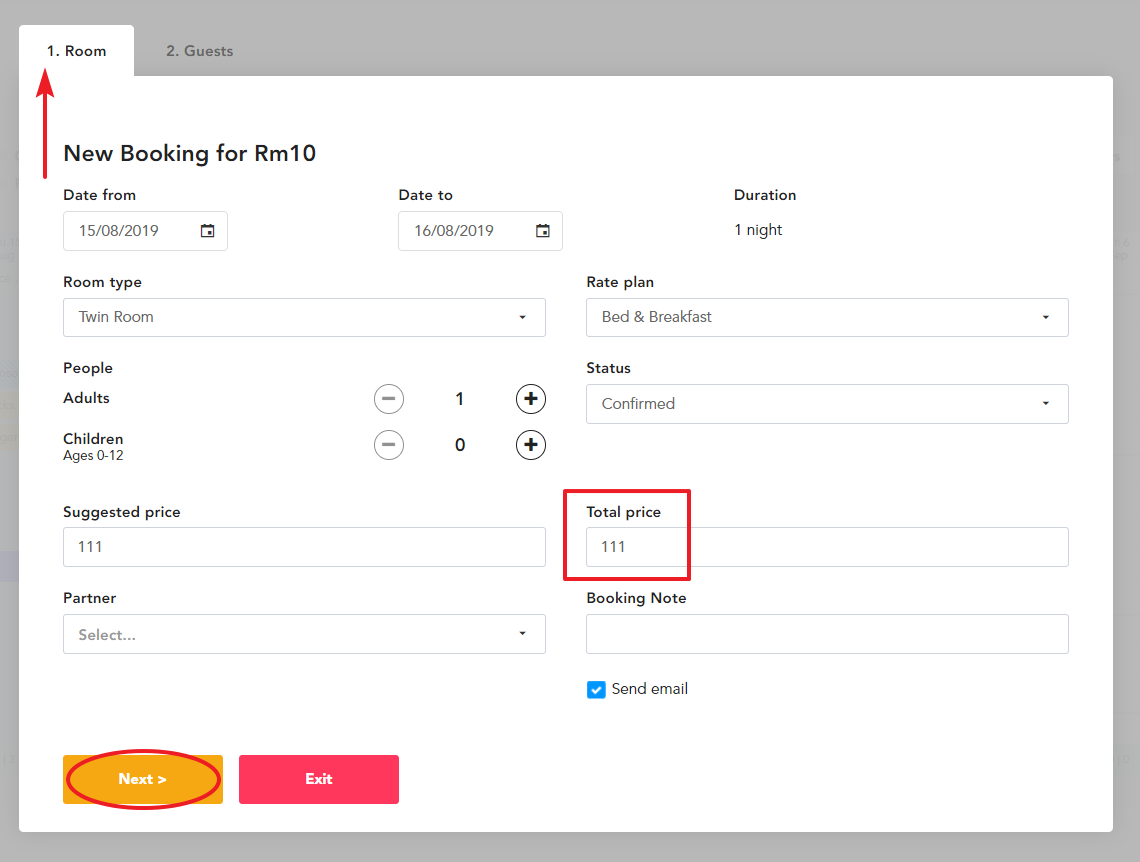 On the Guests tab, you can enter some details and click Add.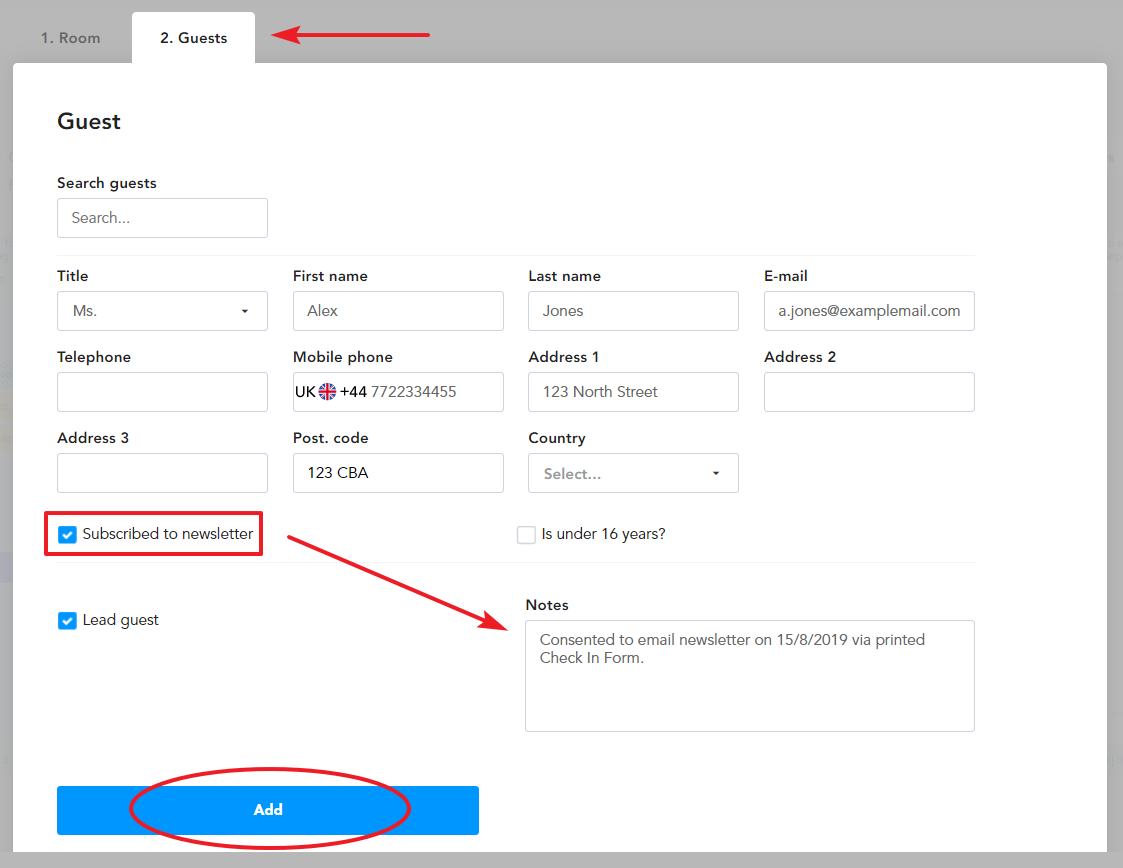 This then gives the summary of the data you just entered.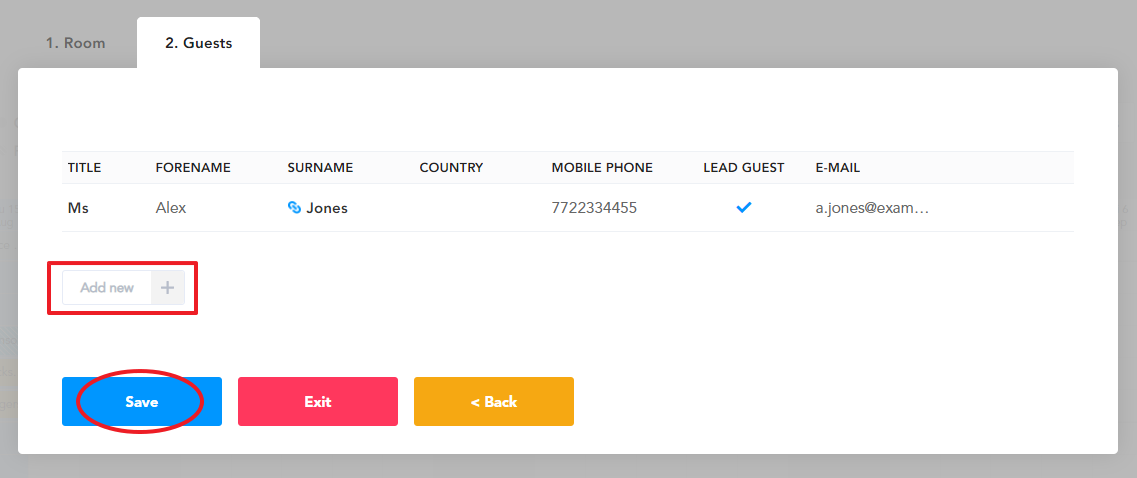 From here, you could add further guests if their names are known by clicking Add new above the blue Save button.
Clicking Save will then commit the booking as new and display on the Calendar.