You can set an individual room or apartment to Maintenance mode from the Calendar.
Right click the date you want the change to start, and click New Status.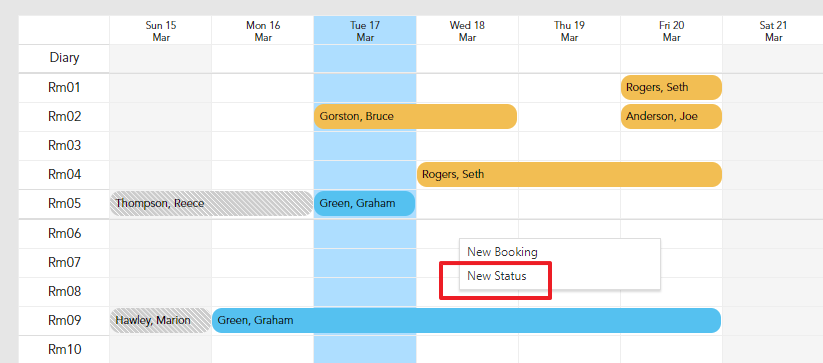 You can then select a date range, and choose Maintenance or Unavailable.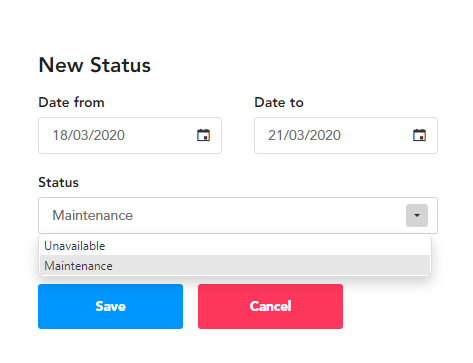 If you want to Delete or Edit the status (eg change the date range), right click again on the room maintenance cell and select the required option.