You can set an individual room, or multiple rooms, to Maintenance/Unavailable from the Calendar.
Right click the date you want the change to start and click New Status.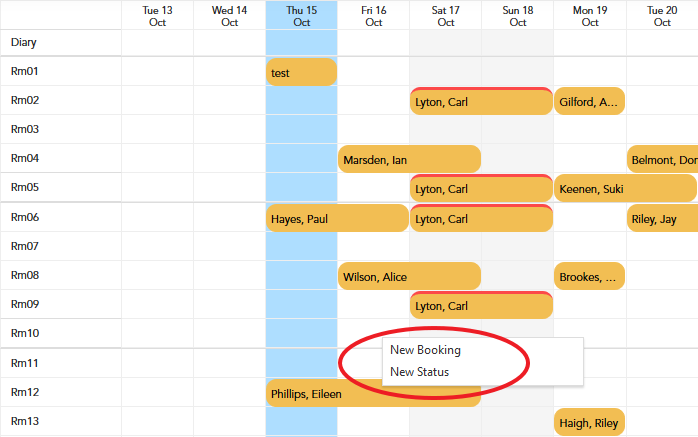 Set a date range and then choose between the Maintenance or Unavailable status options. The Description field allows you to add a note which appears on the calendar to inform staff members of the reason for the exclusion.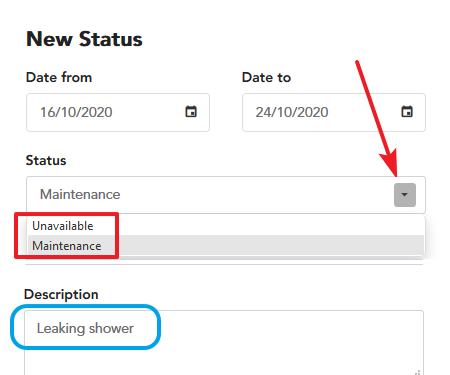 The exclusion can be set for an individual room or multiple rooms by clicking the check box next to the required room numbers, or alternatively you can use the 'Select All' option to exclude all rooms. Click the Save button to set the new status.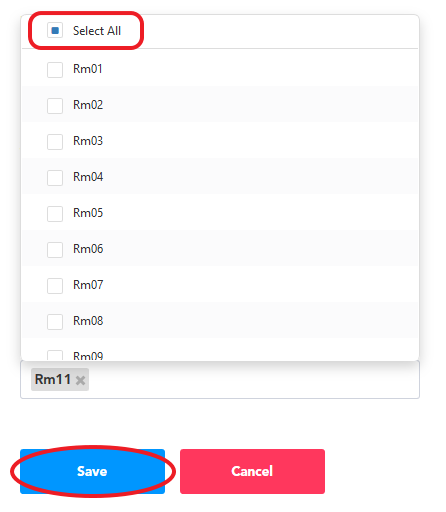 If you need to Delete or Edit the status (eg. change the date range, rooms or description) right click again on the room maintenance cell and select the required option. Alternatively, to extend or reduce the number of nights of the exclusion, simply hover over the end of the excluded cell and drag to increase or reduce.