From inside the booking record, go to the Guests tab. If the guest has an email address, you can email them by clicking the mail icon to the right.

The pop up appears with all your configured email templates.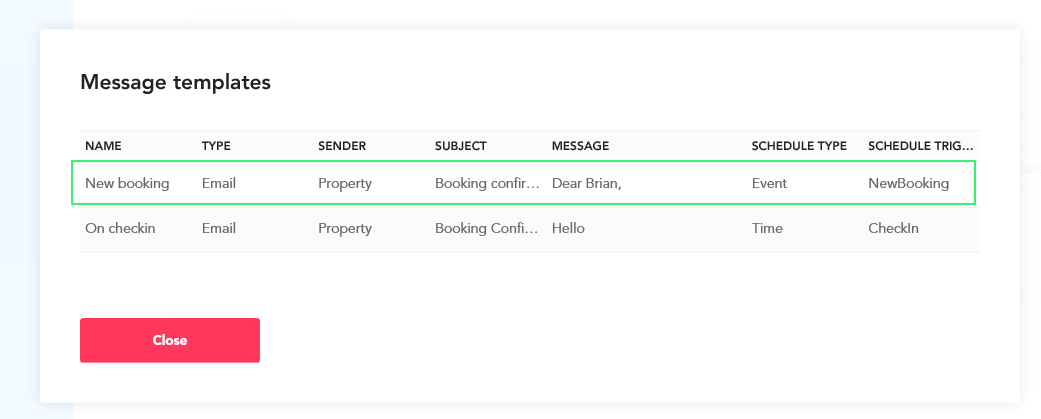 Click one to select it, and it will populate all the placeholder data from the booking in the next screen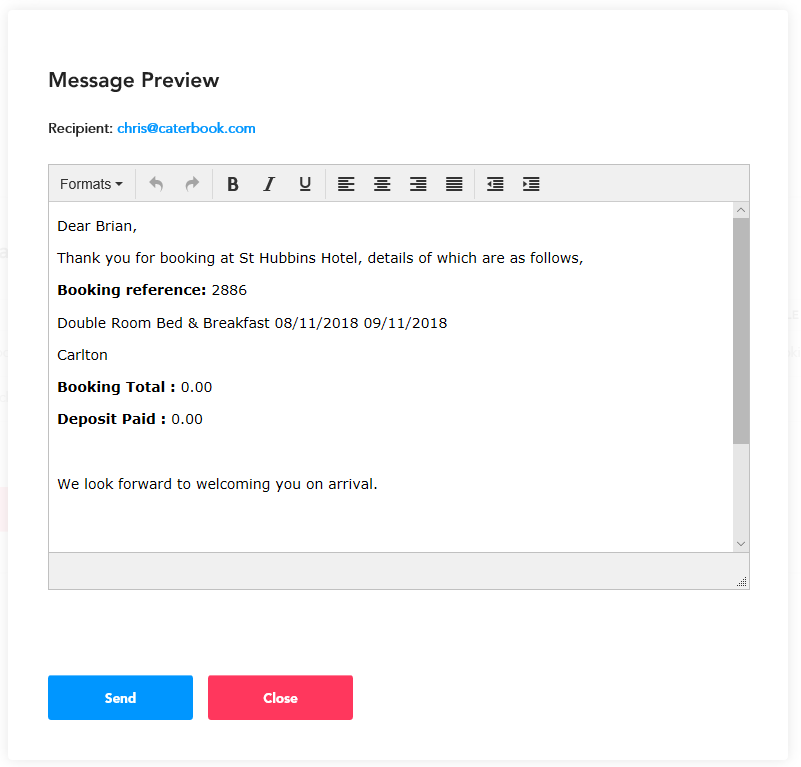 You then just click the Send button.