You are able to email a link to allow your guest to make a payment online via Caterpay. To send out the email template, open the booking record and go to the Guests tab. Click the Email icon to the right of the guest entry, to open up the Message templates screen.

Select the template from the list by clicking the template Name.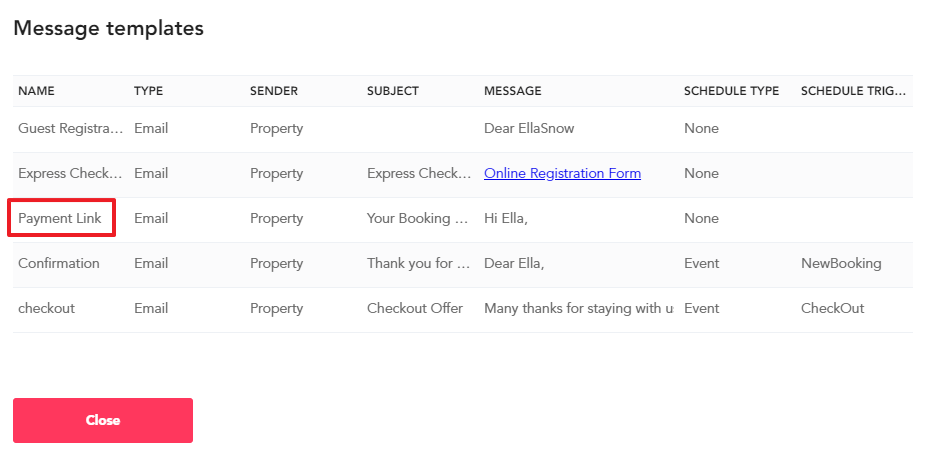 If you wish, you can edit the message on the Message Preview screen and then simply click the Send button to send the email to your guest.