From the Inventory menu, click to view the Availability grid.

The legend above the dates shows the colour coding for the different availability statuses.
To close out the Room Type, click on the row for that room on the date you want to start.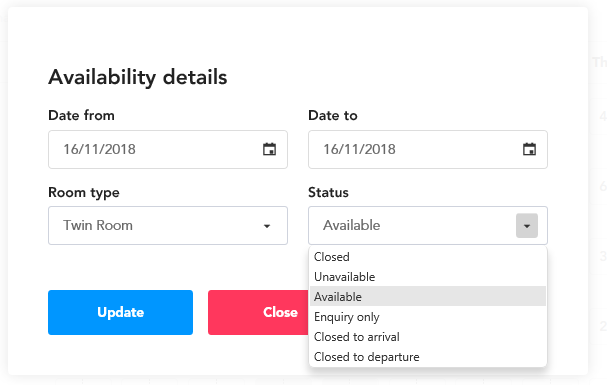 You can set the date range and then change from Available to Unavailable. (Note that Closed will prevent any bookings being made, even manually entered ones where Unavailable will prevent bookings on OTA's and your website, but still allow you the discretion to manually create a booking.)
Click Update, and your changes will be made.
Note that you could have selected All in the Room Type drop down if you wanted to change the Status of every room type.
It's also worth making the point that if you have special Rate plans or Room types configured for your OTA's, you may need to select a different Rate schedule on the availability grid to close out everything.