If a Booking.com guest breaks your booking terms and conditions (for example by smoking in the room) you can report this from within the Guests tab of the booking record.
This can only be done:
From the day after the check-in date;
No later than 7 days after the check-out date.
(NB. Only users with either Owner, Manager or Supervisor roles can perform this action.)
From the Guests tab, click the flag icon displayed to the right hand side of the lead guest entry.
From the pop up, first select the Misconduct type.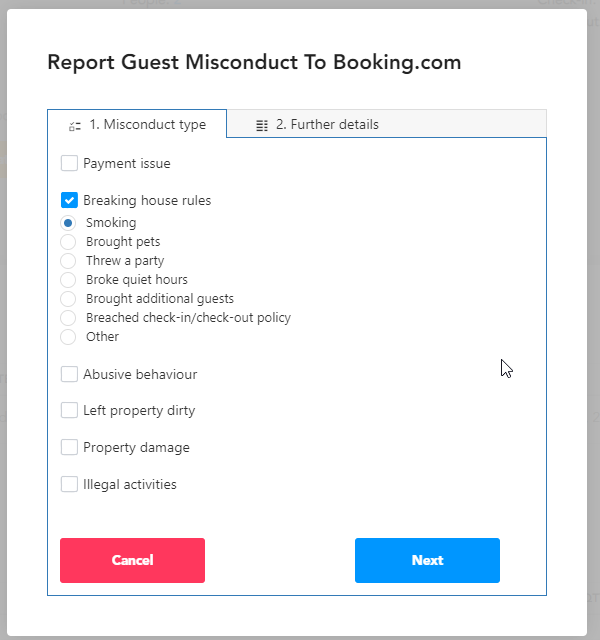 Then, after clicking Next, enter some details on the nature of the misconduct, and select whether on not to 'Escalate report?' and 'Allow re-booking in future?'. Clicking "Save" will then update Booking.com with this information.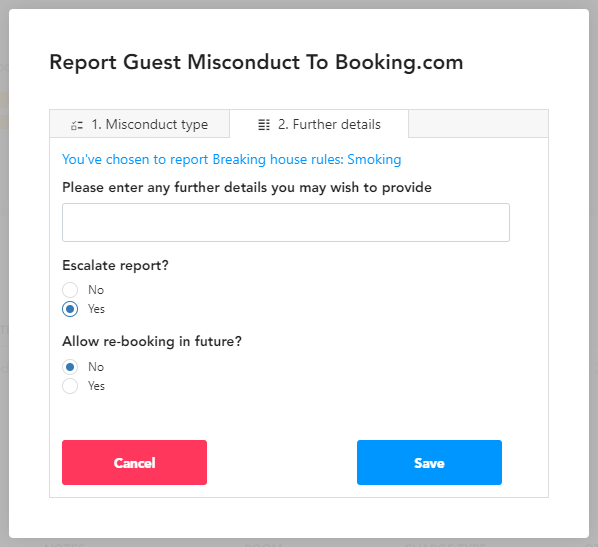 Once misconduct has been reported in a booking, the flag icon will turn blue, and the action will be recorded on the Logs tab of the booking record.