When cancelling a booking, you now have the option of changing the booking status to No show, rather than just setting the booking as Cancelled. You can do this from the day of arrival, and up to 48 hours after the planned check-out date.
A 'No show' behaves, to all intents and purposes, like a cancelled booking, except it cannot be un-cancelled. No show bookings can be reported out separately in the Booking search report.

If you choose to apply the suggested cancellation penalty as part of this updated workflow, then the Caterbook 'Cancellation Penalty' extra will now be automatically added to the booking, but you will still need to process a payment for this manually if one is needed.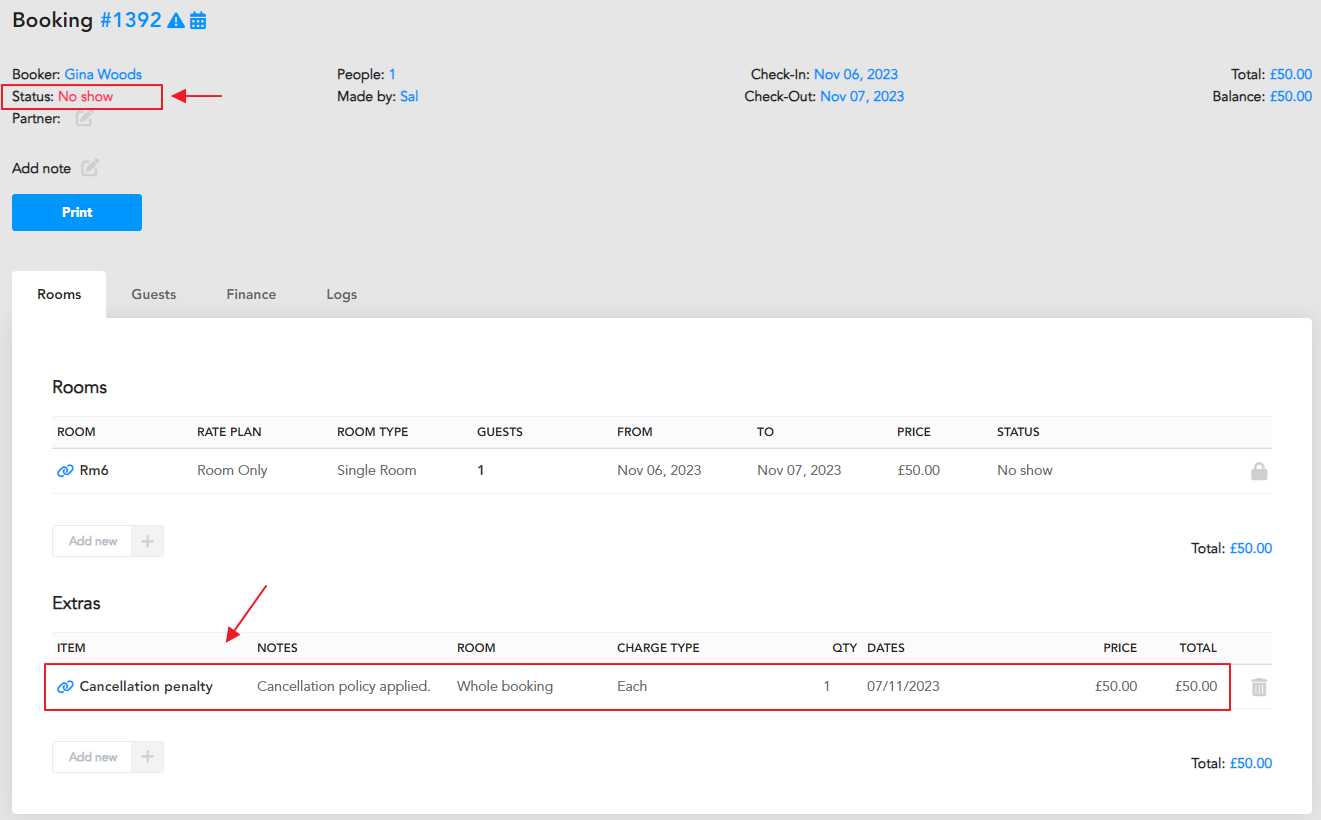 Additionally, if this is a Booking.com reservation, you can choose for the no-show status to be automatically sent to Booking.com by Caterbook.