It's possible to link existing accommodation reservations to a function booking. This feature allows you to see where a booking is part of eg. a wedding party and likewise, which room bookings are tied to a function from within the function record itself.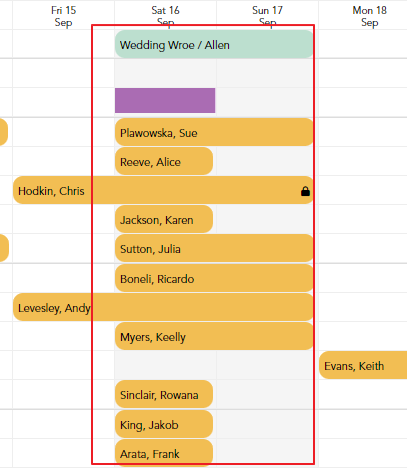 To link bookings to a function, open up the function from either the Calendar or the Search functions screen. Towards the top of the record, click the green Link Bookings button.

Enter the booking reference number or guest surname to find the required room booking. Where there are multiple bookings of the same name, these will be displayed in booking reference number order (most recent first). Select the booking by clicking the reference number.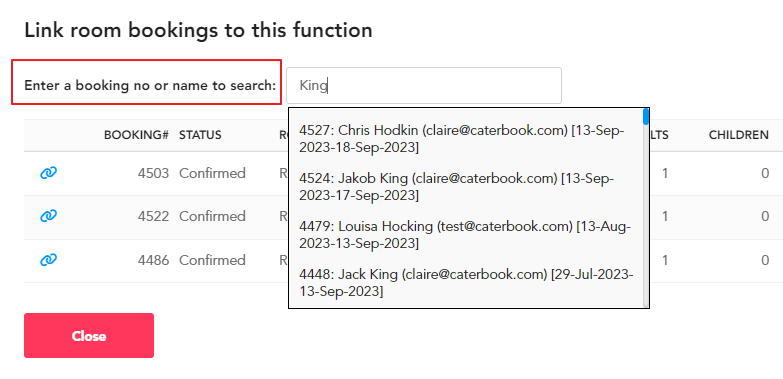 Once bookings have been linked you are able to view these at any time by clicking the purple Linked Bookings button within the function record.
Bookings can be unlinked from the function by clicking the icon to the right of the entry and you can navigate into any booking record, by clicking the icon to the left of the row.

Where an accommodation booking has been linked to a function, you'll find a purple button with the function reference number at the top of the booking record. Clicking the button will navigate into the function record itself.